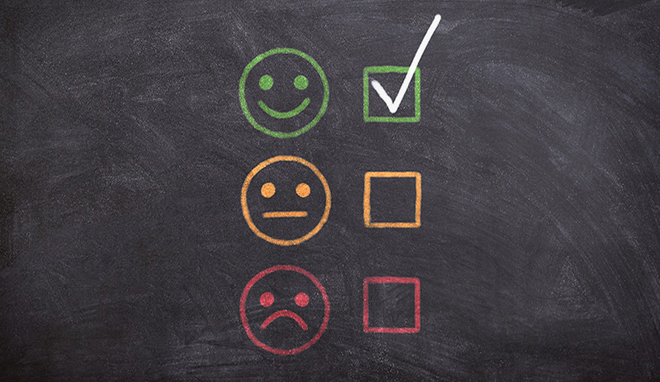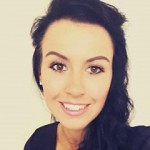 Chelsea Allenby
Chelsea Allenby is a Digital Marketer of 9 years and Managing Director of Allenby Digital Ltd, an online marketing agency she set-up in 2015, specialising in social media and content marketing. www.chelseamarketing.co.uk
Good quality reviews are vital for customer referral and reputation. This is true for any business, not just restaurants. The online world replaced (or at least fully enhanced) the old 'word of mouth'. Facebook reviews, Google reviews, Tripadvisor, Trustpilot… there are many places for customers to leave a review. So how do you gain more high-quality online reviews and where should you focus your attention?

Reward Reviews
A good way to encourage customer feedback and online reviews; offer an incentive to the customer. You could enter the reviewers into a prize draw to win a more significant prize, or simply offer a small discount on their next meal. Tracking this process would take a little effort, but the reviews should be worth it. You could run this sort of incentive on Facebook reviews, and direct message each reviewer with a link to enter the prize draw or unique discount code. It's really up to you, there is no right way to go about it, just something that is efficient and effective. 
Once you have an incentive in place, use your marketing methods to get the message out. Include a mention on email newsletters, shout about it on your social media channels. Don't forget offline too, add the incentive and instructions to menu's, flyers and posters in and around your restaurant. 
People who actively leave reviews without any prompting at all, usually fall into one of two categories. The first group are those who have had a negative experience. Customers who are perhaps angry and want to express this publically will often take to multiple review sites/platforms just to get themselves heard. You should always respond and acknowledge any kind of negative review because this shows other customers that you care. The second group is often those that had an extremely good experience that surpassed their expectations. It's the top and bottom of the scale.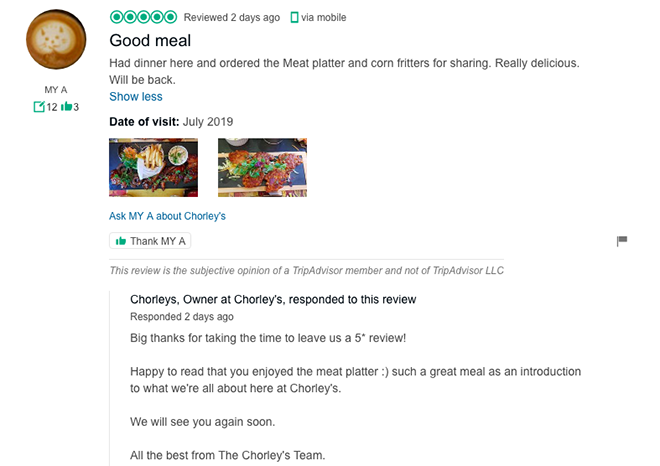 This leaves those people who had a good time but didn't feel enough emotion/drive to actually venture online and write a review. This is to be expected because it is an effort to do so after all. Incentives help reach this group of people. 
Integrate Reviews into Your Website
Review platforms such as TripAdvisor and Google reviews can be integrated into your website allowing them to reach more people. This also reminds and prompts other customers to leave a review of their own. You can feature the best reviews and use them in other areas of your marketing too. Don't wait for customers to find reviews on their own accord, get them out there as much as possible.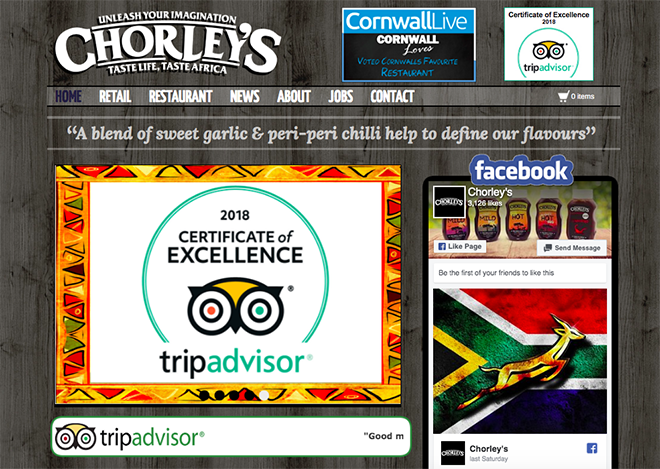 Simply Ask
You know the saying if you don't ask you don't get? This is true for reviews as well. Asking the customer at the right point is also important. For example, you could ask a customer to review their experience on an iPad at the end of their meal while they wait for their bill. This might work well, or it might mean those customers in a rush don't have time and wish to have their bill immediately. The only way to know the true effect of these timings is to test them. For online customers or those you have an email contact for, it makes sense to ask them on a follow-up email to their order/visit. 
Use reviews to learn from. Even the negative reviews might carry some truth and might highlight areas for improvement. Positive reviews could inform you of some of the most popular things about the dining experience that you weren't even aware of. Learning from the reviews helps you fine-tune the customer experience and in theory, this in itself should result in more positivity.