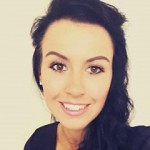 Chelsea Allenby
Chelsea Allenby is a Digital Marketer of 9 years and Managing Director of Allenby Digital Ltd, an online marketing agency she set-up in 2015, specialising in social media and content marketing. www.chelseamarketing.co.uk
If you sell products online associated with your restaurant, a key factor to increase those sales involves driving traffic sources to your website. You might sell takeaway food choices or even merchandise associated with your brand. Either way, social media will play an important role in generating interest and helping to boost online sales.
Top Tips for Boosting Sales:
Don't Try to Sell
Your goal might be to boost sales, but your approach to social media should not put this as a priority. In doing so, you neglect to be truly social and have meaningful interactions with customers. Treat social media as a form of communication, customer support and lighthearted fun. After all, this is why many users interact with brands on Facebook, Twitter or Instagram. No-one wants to be sold to. Customers don't simply follow your restaurant on Instagram because they want to be sold to on a daily basis. They follow you because they enjoy your brand's personality, humour, or interesting content.
People use social media for fun, and sometimes to contact a brand for customer support. If you make this your priority; to build an engaging and fun atmosphere, you will attract more interested people to your website. If you take the approach of the hard sell, you will alienate people causing them to unfollow you, losing that exposure.
Always Include Links
When you share content on places like Facebook and Twitter, always include a link back to your website where possible. Make it easy for customers to find a way to your website, but don't force it upon them.
Offer Exclusive Discounts
Offering unique discount codes to your loyal followers is a way to reward them, and encourage even more followers too. People like to feel as though they are part of something exclusive, a community. If you offer your loyal followers rewards such as these, they are more likely to visit your website and make a purchase. You can also take this a step further by collaborating with social influencers. Providing a popular social media promoter with a unique discount code allows them to share it with their followers. People typically trust individuals over brands, and this is why social influencers are so influential! Their opinion is widely respected by their audience and that count for something.
Other Things to Try…
Facebook Canvas
The Facebook canvas is a story based ad targeted at mobile users only. It's a scrollable display of what your brand is all about. You could showcase individual menu items, or you could tell a story about a recent event your restaurant held. The end goal is to encourage people to click away from Facebook and get them on to your website, ready to purchase! Setting up a Facebook Canvas can be created within about 30-40 minutes, depending on the complexity of your ad. Once you have a live canvas, you can use within an ad campaign and target it at people within a set radius, or at existing fans of your page.
Sponsored Stories on Instagram
By now you're probably no stranger to the rise in Instagram stories. They truly are dominating the scene of disposable content and showing Snapchat that they can do one better! The main opportunity here for UK restaurants is the ability to advertise via Instagram stories and reach a much wider audience. Sponsored stories officially became available globally in March 2017, so it's still a very new concept to reach customers. We all know the benefits of getting in there first when it comes to social media. Adverts can be optimised for 'reach' and set-up in power editor or the ad manager. Optimising an ad for reach enables you to target the maximum number of people within your audience.
Facebook Video Ads
If you have the capabilities to create some video content, the payoff will be well worth the effort. Video adverts perform much better than any other type of content across social media. They are more engaging, and typically more persuasive and informative than written content. A picture speaks 1000 words, but a video helps those words generate action and results.
If you're stuck for ideas to use in a sponsored story, consider simply showcasing some menu items and a few snaps or short video clips from your restaurant. If you've got a great atmosphere or a quirky interior design, show it off!
Remember, the key to successfully boosting online sales with social media is to treat the platform as a way to grow your community. Focus less on selling and more on engagement, because this way you will actually sell more! Commit a specific amount of time each week to social media and do not neglect it from one day to the next.