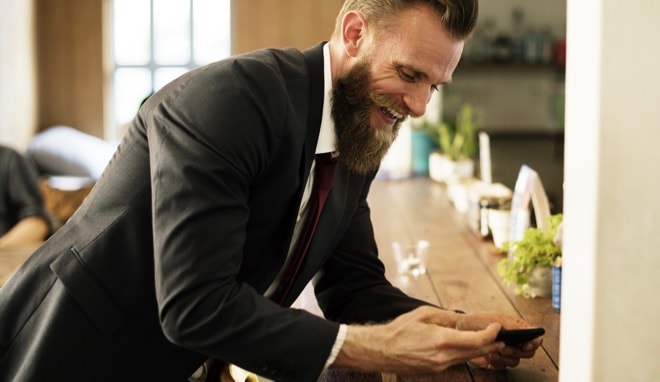 The move towards more engaging technology within the QSR industry has been a trend for some time now and only looks set to get bigger in 2018. Mark Childerhouse of digital signage experts Pioneer Group gives his five insights for where restaurateurs should be investing.
An app for that!
Companies are looking to communicate core messages quickly and cut through the noise of the competition with innovative and enticing technology. According to webrestarantstore.com, more than 50% of restaurants are now using technology to improve the dining experience for their customers, with apps at the top of the agenda for many.
The price drop in app development in recent years has meant that they are not only in use to encourage loyalty and impact positively on the bottom line; they provide helpful solutions for diners. These include a greater range of payment methods such as bill splitting, giving customers the option of monitoring how much they are spending during the meal, point collection for perks, fast location finders and interoperability with Deliveroo and other apps.
Social integration in store and at home
Social media networks have already started to influence how customers can order food, with brands such as Dominos and Pizza Hut rolling out social ordering initiatives last year. Chatbox allows users to tweet their orders at Pizza Hut; accelerating the ordering process and capitalising on the prevalence of social media in everyday life. This can also be maximised in store through platforms such as SeenSpire, which enables stores to display their latest social interactions, run competitions and incentives via hashtags and handles, gaining engagement and entertaining customers while they wait.
Displaying data for better inventory management
Connectivity to guests and data means that restaurants can get smart about producing customised orders predicatively; restaurateurs can be more analytical in terms of demand, as opposed to reactively responding to a request. Taking it a step further, by knowing what is in stock and not selling, and being able to incentivise it through price drops of digital signage content, allows restaurants to reduce waste and increase profits.
Digital tables
The use of restaurant tablets by customers at the table, so they can order online rather than relying on busy waiting staff has already proven to reduce time wasted, increase spend per head and give an excellent customer service. Restaurateurs also have the ability to add games to the tablets to keep kids entertained or if it's a sports themed restaurant, customers can use it to decide which fixture they want to watch.
Digitising menus
Digital menu boards are already commonplace in QSR establishments. Over the last few years we have installed and maintained 800 displays for KFC, which enables the chain to be responsive to time of day, seasons and price changes. This removes the room for error and saves time in each outlet. This year will see a new trend in high bright screens being rolled out in drive through locations as well as QSRs increasing how they utilise the displays intelligently alongside market and in store data.
One message to take home in 2018 will be the connected dining experience, gathering and utilising customer data to improve the experience. At the moment, everyone from a single restaurateur through to the largest chains in the world are able to innovate and up-sell through technology.