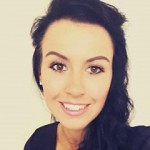 Chelsea Allenby
Chelsea Allenby is a Digital Marketer of 9 years and Managing Director of Allenby Digital Ltd, an online marketing agency she set-up in 2015, specialising in social media and content marketing. www.chelseamarketing.co.uk
Social media is a marketing tool with so many benefits. The end result is, of course, to increase revenue, but it's important to be clear about the smaller goals that help towards achieving this.
Building a community
Your business is more than simply a restaurant. It's also a brand, but for the customer, it's a place to catch up with friends, a place to relax and enjoy great service. If your restaurant targets a niche food lover (e.g pizza or Indian food) then it's often even easier to build a community.
Let's take the example of an independent pizza takeaway business. The aim here is to build a local community of families, couples and groups of friends who enjoy ordering and eating takeaway pizza. You want to create and share content that encompasses everything about takeaway pizza. Simply sharing post after post about Pizza is not going to cut it. It's, therefore, a great idea to share more variety that will resonate with a larger audience. For example, Saturday night movie picks, time-saving recipes, game ideas for groups of friends, drinks that go well with Pizza. This type of content is going to keep interest and engagement levels up.
Once you've developed an engaged community, you have access to that community to promote future offers and deals when you need to. Remember that although you intend to use social media to generate revenue and results, your fans do not want to be sold to 24/7. That's not what makes social media attractive to individual users.
Increasing Brand Awareness
Continuing with our Pizza example; not everyone will be in the Pizza buying frame of mind all the time. A good social media strategy will help to put your brand in front of potential future purchasers to build an awareness of your business. The idea here is to become the first place they think of when they consider getting a Pizza takeaway.
It's difficult to measure a direct return on investment from a brand awareness goal on social media. If you're trying to closely analyse the results of a social strategy you will realise you can't put a value on brand awareness. However, don't underestimate the power simply getting your name out there.
Driving Web Traffic
Increasing web traffic from social media is an essential goal to focus on. If you take online orders or bookings via your website then web traffic is even more vital. It's much easier to measure the results of social media efforts if you focus on this goal. Brand awareness and community building must not be ignored for long-term social success.
To increase revenue on your website from social media traffic, you need to build a funnel. A funnel is simply this: An initial piece of content acts as a hook from the social channel. This hook results in clicks to a landing page or directly to your website. Once here, the next part of the funnel is to enable that visitor to take the desired action.
Pizza Hut Example
Pizza Hut is using the concept of their new game 'Pizza Puzzler' as a hook to attract people to their website. This is really clever because it's going to appeal to gamers, Pizza lovers and those looking for a bargain! A great hook.
Once the hook has worked to attract attention, the link takes the visitor to a custom landing page where they can play the 'Pizza Puzzler' game:
There is a clear call-to-action underneath the game, so when the user has finished playing they know exactly what to do next. This CTA then takes the user to another landing page where they can complete the offer:
The Final Take-Away:
Don't measure the results of social media in the same way as you would other marketing channels. It's not as straightforward, it's not black and white in the same way a Google Ad or an Email Newsletter might be. As a whole, social media is much more than just a traffic driving platform or a customer service extension. Recognising its complexity as a marketing tool and understanding the incredible potential will help you tailor an effective strategy.