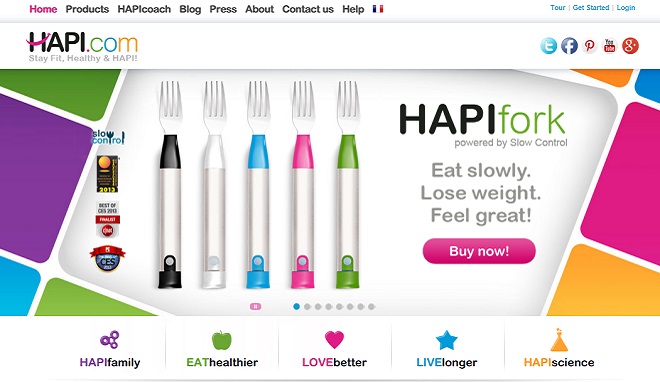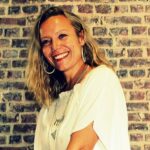 Géraldine Malet
Géraldine puts her passion for the web, marketing and communication, writing and storytelling at the service of companies and entrepreneurs.
Every day, new technologies are creeping further into our daily lives and transferring – without us necessarily knowing it – data to other devices to obtain statistics, establish consumption trends and analyses, perform reconciliations, and so on. Now that many of us are already connected and monitored, this phenomenon can only intensify in the years to come…
What is HAPIfork?
Slowcontrol, founded by Jacques Lepine and Hapilabs, a company that specializes in connected objects dedicated to well-being, have associated their technological, scientific and nutritional expertise to develop the HAPIfork, one of the revelations of the 2013 International CES trade show.
How can this connected object help to lose weight?
This intelligent fork alerts you via indicator lights and gentle vibrations when you are eating too quickly. HAPIfork was designed to record the time that elapses between each "fork serving", the volume of each fork serving, the total duration of the meal, etc. At the end of the meal, the user can upload this data to his or her profile via Bluetooth or by directly plugging the fork into a computer to store the information, which can be shared with a doctor-nutritionist, or with your friends via social networks.
Below you can see the HAPIfork dashboard which allows you to measure your progress, obtain various stats and challenge your friends or even people you don't know to improve your "performance".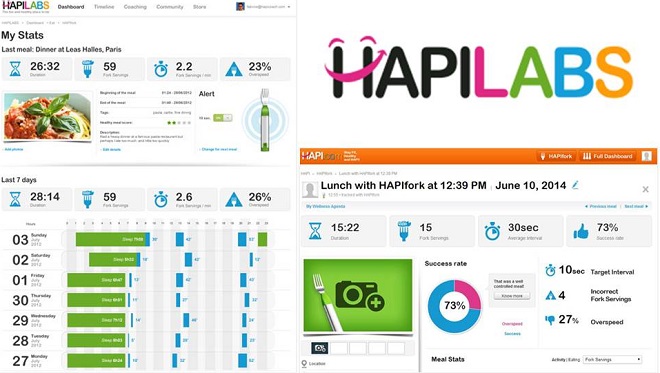 Launched via the Kickstarter crowdfunding platform back in March 2014, this French project has since managed to raise almost €100,000.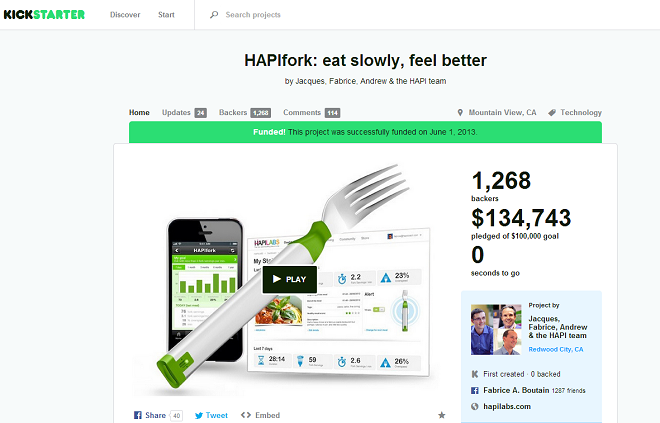 In addition to its dashboard and coaching programme, the HAPIfork provides access to an online social and family-oriented game for adopting new food habits, either alone or with others, while having fun.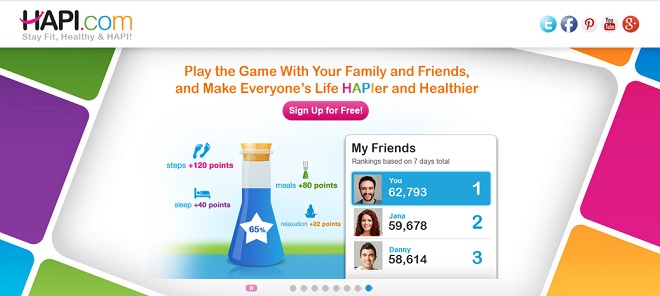 It retails for €99.
See this demo video to find out more.

What about you, would you be willing to buy this device for yourself, your friends or even your customers?