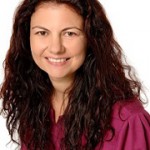 Erika Silva Aguilera
Erika Silva Aguilera est consultante et professeur spécialisée en restauration.
In times of economic crisis, when creative spirit tends to hit rock bottom and restaurants have no other choice than to innovate and turn to new forms of marketing, guerrilla marketing or even street marketing represent perfect solutions for stimulating the ingenuity and creativeness of businesses and brand names.
"Guerrilla marketing" was a term first coined by Jay Conrad Levinson in the mid-1980s. "Street marketing" is the title of a book written by Marcel Saucet. The difference between guerrilla marketing and street marketing is minimal: as its name implies, guerrilla marketing is a slightly more aggressive, activist method of promotion. In any case, both refer to a form of unconventional marketing based on being unavoidable on the street, and reaching out to consumers so that they will ultimately identify themselves with the brand or trade name.
Guerrilla marketing or street marketing are essential allies for businesses with a limited publicity budget. This form of promotional action infers surprising, astonishing or even shocking the consumer, without having to spend a fortune in the process. As Marcel Saucet points out, a street marketing campaign has to be less expensive than a conventional media campaign, and should even be relatively inexpensive. A wealthy business does not necessarily have to be creative, whereas creativeness is the cornerstone of street marketing This form of advertising can be used for various purposes:
Recruiting new consumers
Acquiring customer loyalty
Increasing a brand's visibility
Building a community and creating a friendly relationship with the consumer
Standing out from the competition
Creating media buzz
We have selected a few amusing and surprising cases of guerrilla/street marketing in the world of catering and gastronomy.
McDonald's is perhaps the fast food chain that is the most actively involved in communication, and is often well ahead of its competitors in this respect.  Fully familiar with the benefits of guerrilla/street marketing, the brand notably swamped the streets on one occasion for the launch of its McCafé, for which it laid on a special offer lasting two weeks: free coffee for all. To promote its offer, it boldly "decorated" pedestrian walkways, bus shelters, lampposts, and so on. Here are some pictures to prove it.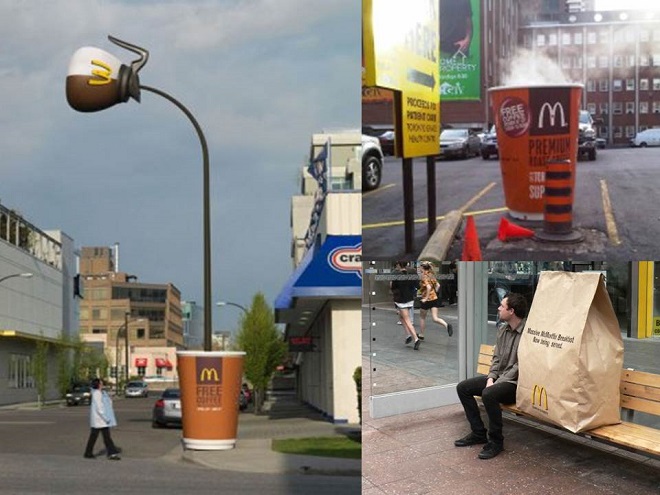 To celebrate Easter and take people by surprise, Belgian chocolate maker Léonidas transformed its advertising poster into a chocolate Easter eggs dispenser.  Five bus shelters were thus made available to passers-by with a background ad that revealed itself as the eggs were dispensed.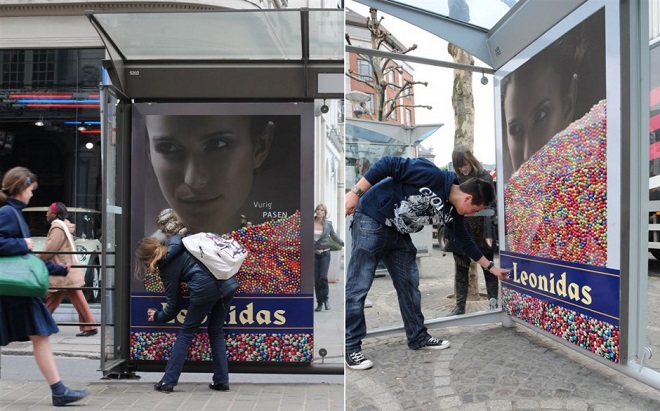 A  seafood restaurant in the US ingeniously launched its establishment by scattering huge sea shells on the beach, each containing a message, like a message in a bottle.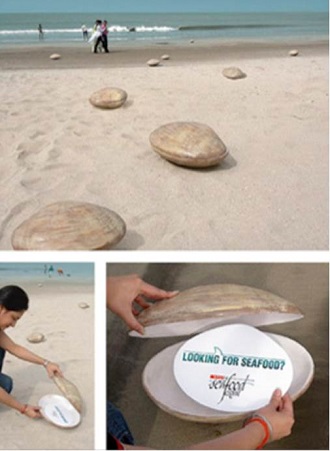 Recently, the inhabitants of Toronto, Canada, were no doubt surprised to come across a rather unusual passer-by… To launch its beauty salon, the Fuzz Wax Bar devised a highly original street marketing stunt in the shape of a man dressed in strips of wax that passers-by could happily rip off.  These wax strips were actually discount coupons for a waxing session. A painful marketing operation, but one that was very noticeable and successful too!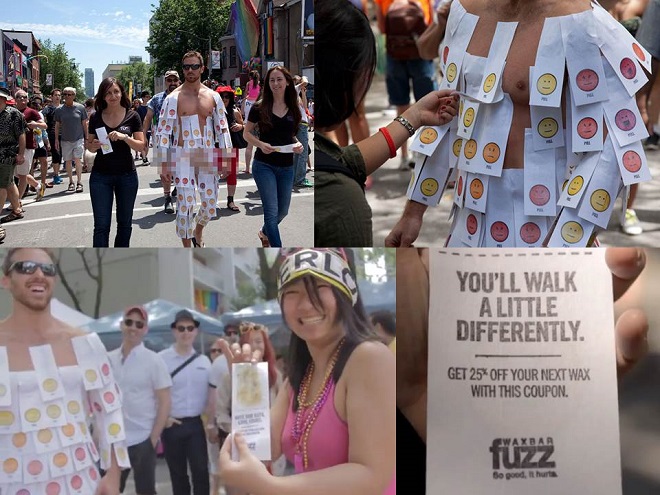 French Bagel franchise Bagel Corner, created by Michael Cohen and Rachid Ez-Zaidi, adopted the street marketing concept to spread the word and announce a promotional offer on the occasion of the brand's anniversary.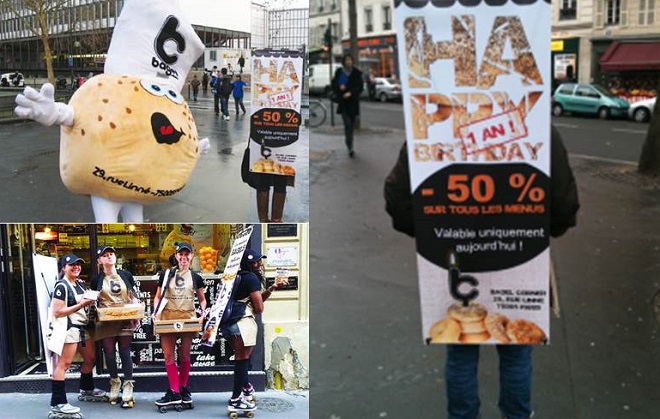 Thibaud De Clercq, founder and CEO of Belgian chip shop De Clercq, told magazine B.R.A Tendances Restauration "Given its effectiveness, street marketing saves me from having to continually fork out for promotions."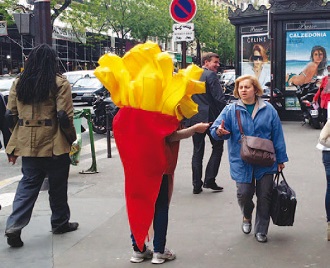 Domino's Pizza has been practising the art of street marketing for several years now.  CEO Andrew Megson considers it a proximity communication tool which enables the brand to "reach out to customers and future customers dynamically, with a specific message on a given offer or service".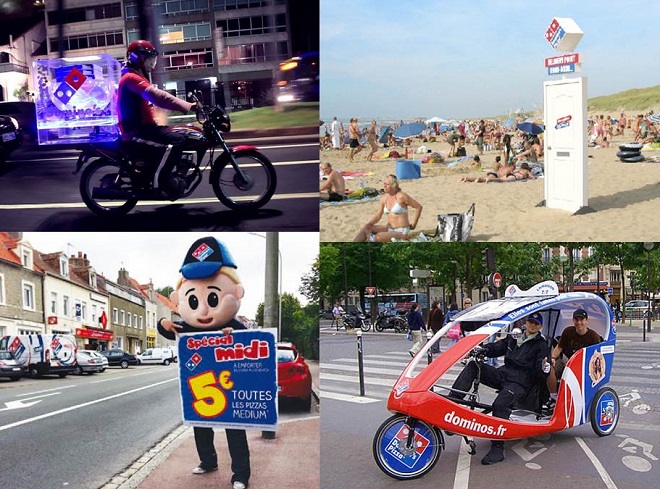 I encourage you to turn your marketing strategy on its head and try out a guerrilla or street marketing campaign. It is sure to attract attention!
What do you think of these cases? Do any others spring to mind?