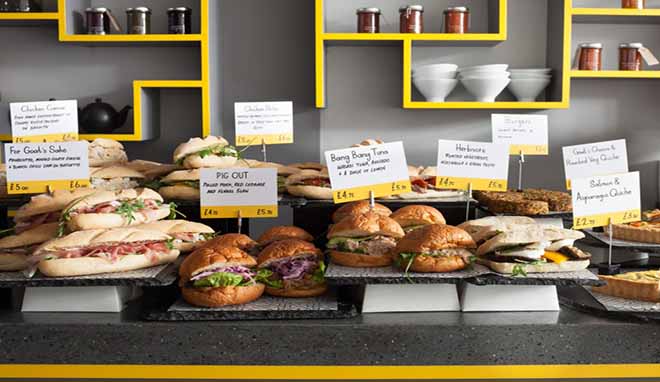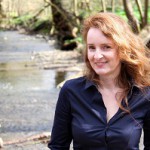 Samantha Priestley
Samantha Priestley has written online and in print on various subjects, including travel, fashion, music, relationships and lifestyle, and of course, food.
For too long now gluten free diners have struggled when it comes to eating out. A lack of understanding and awareness has made finding restaurants where it's safe to dine an ongoing problem. But all that is changing. With awareness of coeliac disease on the increase and more and more people being diagnosed as gluten intolerant, restauranteers are stepping up to the mark and providing wider gluten free choices on their menus. Some restaurants take it even further and are completely gluten free. To see just how restaurants can run with a growing trend like this, here's three great businesses providing gluten free food.
Zonzo
Zonzo's Italian restaurant in Edgware Road, London, serves authentic Italian cuisine with a fantastic choice in gluten free meals. All of their pasta and pizza dishes are available as gluten free and you can request a gluten free menu as mentioned recently on their vibrant Instagram page. This is a restaurant with an old Italy feel, but a very modern viewpoint. You can also order your food online for collection or delivery, bringing the best gluten free Italian food direct to your home.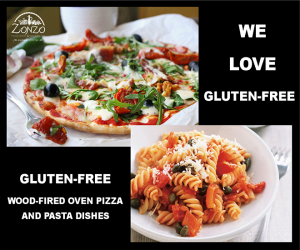 Niche
Niche in London is the city's first Coeliac UK accredited restaurant and has a 100% gluten free menu. This modern, classy restaurant serves brunch, lunch and dinner and focusses on the best in British cuisine. Niche markets itself cleverly as a gluten free restaurant for everyone and says "Our 'niche' is that everything on our menu is 100% Gluten-free, but you wouldn't know it!" With excellent use of tempting photos on their Twitter page along with the hashtag #glutenfree, Niche uses social media perfectly to appeal to gluten free diners as well as non-gluten free.
The Truscott Arms
The Truscott Arms in Maida Vale, London, is a traditional pub with a very modern menu. This family run business has successfully combined an authentic pub atmosphere with the growing trend in gluten free. The menu isn't entirely gluten free, but everything that either is gluten free or can be made that way is clearly marked. Having gluten free members of the family, the staff here understand the challenges of the problem and ensure no cross contamination. They even serve a selection of gluten free beer! Go to their Google+ page for all the information on the pub and the menu, as well an impressive amount of recommendations from diners.
Pho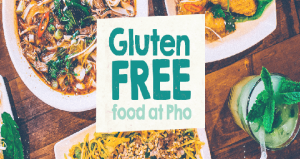 When it comes to going gluten free, Pho are this month's winner. This modern Vietnamese restaurant has recently taken the leap and overhauled their menu to make it almost all gluten free. They do still have a handful of dishes which aren't, but they do state that these items arrive at the restaurant pre-packed to avoid any chance of cross contamination. With branches all over London and also in Leeds, Manchester, Brighton, and Cambridge, Pho looks set to bring gluten free diners some much needed relief across the whole country. They also offer a fantastic kids menu, as shown on their busy Facebook page.
With the need for gluten free options in dining out continuing to grow, offering this in your restaurant is a simple case of supply and demand. These four successful restaurants show the benefits of recognising rising trends and getting in on the action early. By taking an issue like gluten free and incorporating it into your restaurant you're not only opening yourself up to a wider market of diners, you're also showing you understand the needs of your customers.