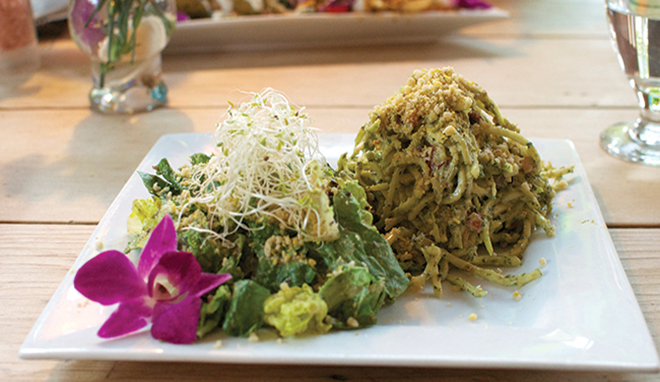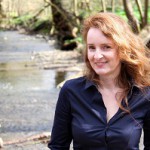 Samantha Priestley
Samantha Priestley has written online and in print on various subjects, including travel, fashion, music, relationships and lifestyle, and of course, food.
Staying one step ahead and staying conscious of what your customers will want before they are aware of it themselves, is what good business practise is all about. Get ahead of the game for 2017 and prepare your business for the ever changing face of customer expectations. By knowing what's coming next you can be at the front of the line and incorporate new ideas into your restaurant. So, look forward into the New Year with our top food trends for 2017.
Plant Power
It's no secret that more and more people in Britain are turning to the vegetarian and vegan lifestyle and with the growing popularity of the 'felxitarian' lifestyle – a 5/2 vegetarian/meat diet – offering non meat options in your restaurant is more important than ever. For the coming year plant based dishes are going to be huge. It's common knowledge that a plant based diet is healthier and better for the environment, and this thought process is leaping forward, so get ready for a rise in root food. Root Candi in Brighton already knows this and uses the message of plant power effectively in its menu. They offer a 100% plant based menu and market their food as 'cruelty-free, ethical, vegetarian, vegan'. You don't have to go all the way, but more choice equals more customers.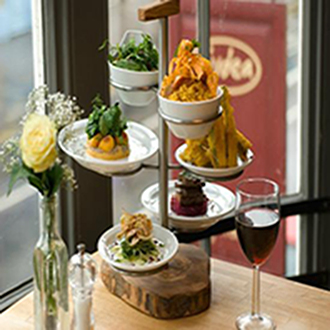 Butcher to Table
With so much love for veganism around right now, meat eaters are causing something of a back-lash and are demanding a better experience when it comes to dining out. Butcher to table restaurants are on the rise, promising fresh meat butchered and prepared on site and delivered to your table direct from the slab. Meat lovers are lapping this up, as it ensures the quality of the meat and the freshness of the dish all in one go. Diners also have the reassurance of knowing the meat has been sourced locally, as restaurants offering this service use nearby farms for their produce. The Pig and Butcher, a restaurant and pub in Islington in London, has this perfected and offers local meat butchered and cooked on site in an original 1800s inn, bringing an age old tradition right up to modern day.
Calming Cuisine
Along with us all being more health conscious, we're also thinking more about how what we consume affects us directly and more immediately. This year calming food is on the menu as an antidote to high energy, high sugar, stimulating fast food and rich cuisine. This is a very new idea and restaurants in the UK haven't yet run with this. But in America this is already catching on fast and The present Moment Café in Florida uses the idea to promote itself as a place you can eat well while being good to your body, your mind, and your soul. Calming food is essentially health conscious, often raw dishes, but the concept also uses ingredients thought to sooth and calm us rather than stimulate us. A great idea when we're eating in the evening.