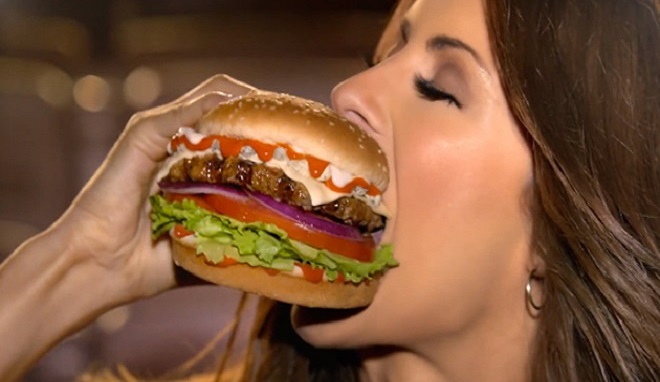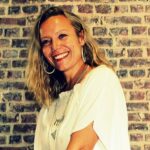 Géraldine Malet
Géraldine puts her passion for the web, marketing and communication, writing and storytelling at the service of companies and entrepreneurs.
Definition of "food porn"
According to Wikipedia, food porn is "a glamourized spectacular visual presentation of cooking or eating in advertisements, infomercials, cooking shows or other visual media, foods boasting a high fat and calorie content, exotic dishes that arouse a desire to eat or the glorification of food as a substitute for sex."
Origins and symbols of food porn
Food porn is a growing phenomenon that has been seized upon by "foodies" who now use social networks to share photos of food with their friends, fans and followers. But where does this highly evocative term come from? The term's origins are quite diverse and go back well before the appearance of social networks.
1- In 1977, the NY Review of Books published a report on a cookery book by Paul Bocuse and coined the term "gastroporn". According to the Urban Dictionary, "gastroporn" designates a book or magazine with pictures of food so good it makes you say "More, yes, give it to me!!  and then makes you feel guilty just for looking at it.
2- In 1984, author and journalist Rosalind Coward used the term "food pornography" for the first time in her book entitled "Female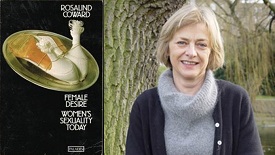 Desire".
She coined the term for extremely glamorous food photography, writing that "cooking food and presenting it beautifully is an act of servitude. It is a way of expressing affection through a gift… That we should aspire to produce perfectly finished and presented food is a symbol of a willing and enjoyable participation in servicing others. Food pornography exactly sustains these meanings relating to the preparation of food. The kinds of picture used always repress the process of production of a meal. They are always beautifully lit, often touched up". In her view, these images arouse sensations of physical pleasure in the same way as pornography arouses sensations of sexual pleasure.
3- In the 1980s and 90s, commercial ads would frequently extol the virtues of chocolate, coffee or even a simple sandwich in a highly aesthetic way, where each ingredient was filmed in detail to reveal curves, shapes and textures almost erotically. Do you remember the Cadburys Flake tv ad in 1987?
It is often said that we are what we eat……Maybe we are now – a little – what we show?
Showing what we eat, a given brand, a type of food or the place in which we are eating is a way of staging and describing ourselves. This phenomenon has been intensified with the advent of social media platforms such as Facebook, Instagram or Pinterest (where the image rules), along with the arrival of ever-more powerful technologies. For example, certain digital cameras now offer specific settings for shooting food, allowing the user to obtain even brighter, more detailed and more colourful pictures.
As a result, non-professionals can now shoot an enticing trickle of sauce, the sensual curve of a tomato or a tantalizing drip of chocolate…
Today, pleasure for the eyes is just as important as the pleasure for the taste buds. Herein lies the essence of food porn. The visual enjoyment to be had from looking at a photo of burger has become almost physical, stirring up excitement, desire or fascination. As with pornography, it is the image that excites. The more the photo makes people's mouths water, the more it will be shared and "liked" on the social networks.
According to an American journalist, the expression's inclusion of the term "porn" reflects the fact that the food photographed is just as unrealistic as pornographic images. In other words, the food is glamorized, exaggerated, magnified and made unattainably attractive using filters such as those available on Instagram.
Today, the value of a dish is enhanced by the number of likes, comments or shares it garners (and, unfortunately, not by the actual recipe or techniques employed by the chef, who has taken the time to concoct and prepare the dish…). Accordingly, #foodporn on Twitter is identified almost 25 million times, while the number of hits on Google increases by a staggering 50 million every two months!
Consequently, more than just a culinary trend, food porn is a veritable societal phenomenon. Having said that, some restaurant owners are tired of seeing patrons constantly snapping photos of their dishes; a small minority have even forbidden pictures from being taken in their establishments. It is understandable how customers addicted to food porn can come to represent a source of frustration for chefs (some customers are now so focused on sharing their information on the social networks that they forget to enjoy the sight and taste of the dish which the chef has taken the effort to prepare and serve)…
Nevertheless, food porn is a formidable business and marketing opportunity for restaurants, since the restaurant's patrons effectively become its ambassadors.
In London, pop-up restaurant "The picture house" got in on the act by inviting customers to pay by pictures, not by money! Customers were thus asked to take a picture of their dish and then publish it on Instagram with the #BirdsEyeInspiration hashtag (the supplier of the dishes for the restaurant, which was established merely as a temporary promotional vehicle).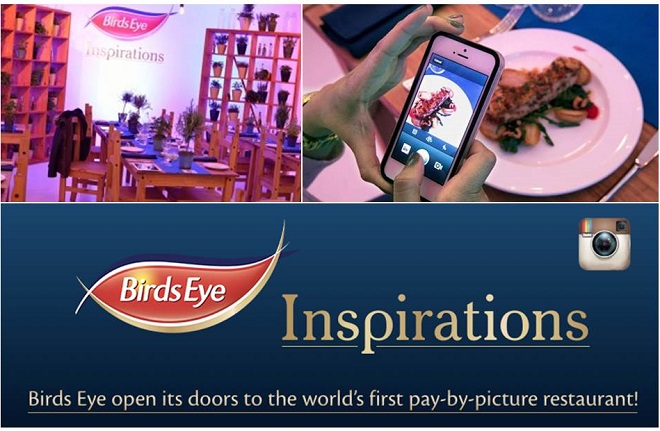 It is essentially a new form of communication, one that has met with great success. What about you, do you intend to climb aboard and introduce the food porn phenomenon in your restaurant?