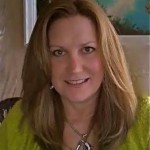 In a world where there are so many marketing methods available it's hard to know what tactics are best for your restaurant. Getting a good return on your investment is important and can be very difficult to measure making it an even more complex decision.
Additionally, many of these tactics can be expensive and impossible for some smaller operators to fit into their restaurant's marketing budget. Bottom line, building a marketing calendar with effective yet affordable methods is an important but often difficult task.
Email marketing is not dead, especially for restaurants
There are, however, some tried and true, effective, affordable methods that restaurant owners can still rely on to connect with their customers. One such method is email marketing. Although marketing through email has been lost a bit in the digital shuffle, automated marketing has been quietly evolving into a very robust, cost effective option to build your brand and increase your revenues. Moreover, it is easy to execute and manage making it a great choice for busy operators.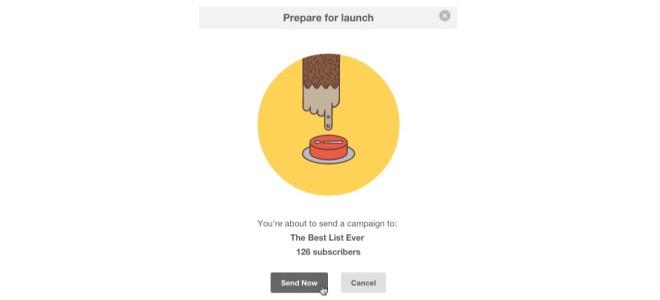 A good list is the foundation of a successful email marketing campaign
The backbone of any email marketing strategy is a good, solid list of email addresses. Building your email list can be accomplished through a variety of easy methods. Encourage your website visitors to join your list by including multiple opportunities throughout your site and giving them incentives such as a coupon or value added proposition in return for joining. Collect email addresses in your restaurant through table top collaterals such as comment cards, loyalty club sign-ups and invitations. If you take reservations, this is a great opportunity to capture the email addresses of those interested in engaging with your concept. Social media is an excellent tool as well and provides an opportunity to target your ideal customer and build your list quickly.
Once you have a list it is important to follow some good practices. Never add anyone to your list without their permission and make sure to honor any requests to be removed from the list. You want to make sure that your marketing is being targeted to those interested and engaged in your restaurant.
Email service companies save time and money for busy restaurant operators
To begin your email marketing program you will want to choose an email delivery service such as MailChimp or Constant Contact. Most are very affordable and easy to use and with a good service you can access a variety of templates to produce professional looking emails that have winning formats and features built in.
Most email services make it easy to upload your list through a variety of methods and they will handle all of your unsubscribe requests, bounces and outdated email addresses automatically. You can also set up a series of emails and a schedule for delivery and they will be mailed automatically for you.
Use intriguing subject lines and personalization where possible and strong but simple content. Images produce more action from the recipient than text, especially if there is animation.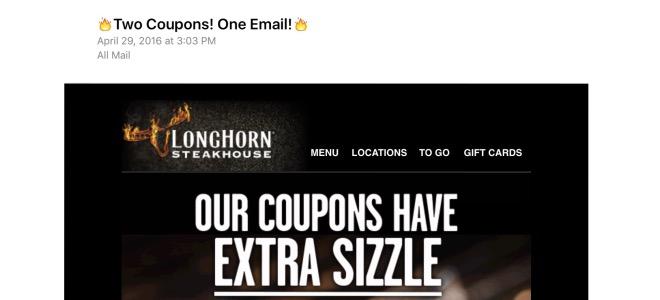 Once your emails are sent you can access information about the performance of your marketing campaign. Statistics such as the percentage of emails that were successfully delivered and how many were opened by the recipients are available as well as the click-thru rates and number of emails shared. You can also run A/B testing by sending two different emails to the same recipients and measuring response to see what's more effective in engaging your customers.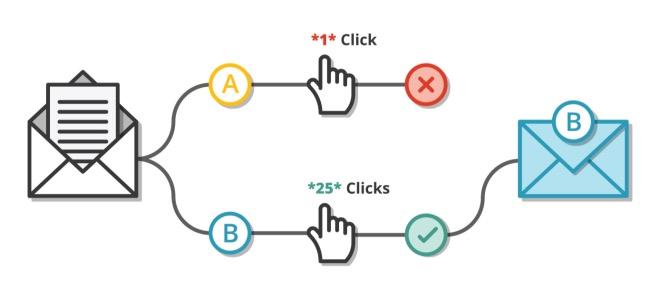 Utilizing methods such as trackable coupons or special offers helps you calculate your return on investment by monitoring redemption rates. And, e-vites to your special events will allow recipients to RSVP directly from the email giving you insight into how your promotion is resonating with customers and allowing you to prepare well for your event. As these email services have evolved the ability to tie in with social media has been introduced taking the interaction with your customers to new heights.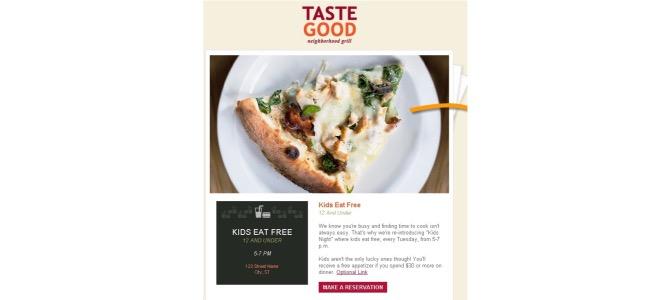 Restaurants should take note that savvy marketers are increasing their use of email marketing
So now we know that robust email marketing tools are readily available and affordable but the big question is this: Is email marketing effective at producing customer action or sales for restaurants? The answer is a resounding yes! According to a report from McKinsey & Company, marketers are using email at an increasing rate for the simple reason that it works. In fact, email is almost 40 times more effective than Twitter and Facebook combined in acquiring new customers and driving sales. E-mail not only serves as a better catalyst for purchases but those purchases average a much higher value than those generated by social media.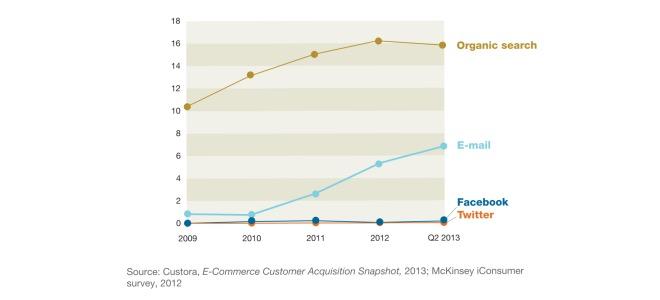 Checking email is now a daily routine for 91 percent of consumers enabled by an increasingly mobile society. What was once thought of as a dying communication medium and marketing tool, email marketing, by way of the mobile movement and the advent of marketing automation, is roaring back on to the scene. The good news for restaurant operators is that it is an accessible, affordable and effective marketing method for driving customer retention and acquisition. Building your brand and growing your business doesn't have to be an expensive or confusing proposition. Put email marketing to work for your restaurant and watch the return on your marketing investment grow.