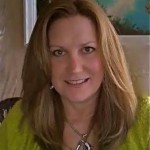 Digital menu boards are not at all new to the restaurant industry. Early adopters of the technology began testing it as early as 2007. What was a huge leap for restaurants back then, has become more mainstream today as the technology has become more affordable and more widely available.
But, the question for many operators today is whether or not the technology is right for their restaurant. And, furthermore, whether the benefits are worth the investment they will have to make to implement it. Let's take a look at some key factors you should think about when deciding whether or not digital menu boards are right for your operation.
Cost of Implementation
Let's tackle the hardest question first. No doubt, cost is the biggest concern for most operators considering digital signage. There is no denying that implementing digital boards involves a significant investment. But, as many operators are finding out, there is considerable upside to bringing this exciting technology into their restaurant.
When considering any investment in your restaurant, you should ascertain what the return on that investment is estimated to be before you make the financial leep. While the cost of digital menu board implementation can range from £1,000 for a single board to £7,000+ for a series of boards, regardless of which side of the scale you are on, restaurants are still looking at a significant investment.
So what can restaurants expect when it comes to recouping their investment? The answer may surprise you. According to this article, the payback period could be as short as 6 months with an average of about 18 months. It does not get much better than that when you consider the benefits. Let's have a look at a few.
Digital Menus Drive Sales
Industry experts agree that digital menus are far superior to paper at merchandising and showcasing a restaurant's menu items. Displaying mouth-watering images to customers at the point of purchase will spur them on towards higher check averages. Restaurant operators have the ability to show the right products at the right time when customers are making impulsive buying decisions.
Looking to upsell your customers on high margin items such as appetizers, desserts and specialty drinks? Digital signage and menu boards do that flawlessly and consistently. Industry estimates on sales increases after implementation run between 5-8%. Those are impressive numbers.
Print Cost Savings
Printing menus is an expensive proposition. Figure in design costs and the time investment into organizing and merchandising your menu and the cost savings potential of moving to digital menus becomes clear. Paper menus are static and if you need to make a change you will have to incur the cost of reprinting. In a business that's always changing, the ability to turn on a dime has never been more valuable
Menu Flexibility
Being able to change your menu with ease is a huge advantage. Whether it's to add new items, take away non-performers or test a something new, digital menus make changes seamless and easy. Changing pricing when your food costs fluctuate is imperative for profitability and digital menus make it as simple as a quick edit and a fast upload.
With consumers demanding more and more information about the food they eat, providing accurate nutritional information is becoming a necessity. Digital menu boards allow operators to update nutritional information on an ongoing basis
Promote Your Brand
Operators should always have brand promotion and awareness at the forefront of their marketing initiatives. Digital menu boards provide a medium to deliver brand messaging in a dynamic and fluid environment in a way that is engaging and interesting to customers. Tying your digital signage to social media opens up a whole new frontier of customer engagement. Imagine having social media broadcasting live in your restaurant, encouraging customers to get involved in the promotion of your brand.
Enhance Your Guest Experience
Digital menu boards make a for a rich media experience for your customers. Not only are operators able to connect on a whole different sensory level with their customers, they are also able to provide an enhanced experience through speed, efficiency and better food quality. How can digital menu boards affect food quality? Think clarity and speed. Digital menu boards help customers make better, faster decisions on their purchases. This speeds up the queue and gets customers their food choices faster, hotter and fresher.
Digital menu boards have clear advantages for operators and have proven to be cost-effective as well. While there is an upfront investment, operators can expect timely paybacks through increased sales, better throughput and time savings. Don't let this important innovation pass you by. Check out implementing digital menus in your restaurant and find out if this is the right move for you.