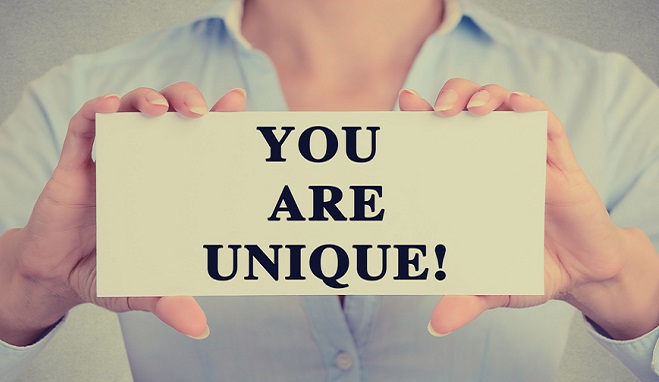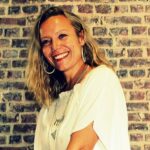 Géraldine Malet
Géraldine puts her passion for the web, marketing and communication, writing and storytelling at the service of companies and entrepreneurs.
The restaurant industry is a fiercely competitive field: in London in 2014, there has been 47 restaurant closures for 100 restaurant openings, the lowest rate since 1996 (figures provided by Harden's report).
And yet, the industry continues to inspire a great many entrepreneurs looking to embark on a creative venture.
In this context, differentiation is no longer an option, and knowing how to differentiate your establishment is vital, not only to win over new customers, but also to gain their long-term loyalty.
How to increase your restaurant's customer base
To attract – and retain – new customers (which therefore goes beyond promotion alone), you must demonstrate your ability to meet their expectations. But first, you must set about analyzing their needs, no matter how specific or demanding they might be.
Today, when we talk of needs or expectations, it goes way beyond the primary need of eating. While the "eating" component is obviously important for restaurant goers, it is no longer necessarily the most important…
Today, individuals have become active consumers since they increasingly play an active role in relation to their consumption choices. They now seek a veritable experience, whether it be eating organic cuisine, eating in the dark, eating insects, eating on swings, enjoying molecular gastronomy, placing their order on a tablet…
If you can make their experience in your restaurant pleasant, surprising, amusing…, the chances are they will most likely want to come back.
Your success in this highly competitive environment therefore hinges largely on your ability to come up with something original, unconventional or unique. In short, a differentiating concept.
Start by identifying and analyzing what is expected of you by your target, i.e. the audience to which your restaurant is primarily oriented. This is the starting point of any thought process.
What do consumers really want today?
Consumers' requirements and expectations tie in with all sorts of criteria, both objective and subjective: price, quality, cleanliness, welcome, décor, location… These criteria can be split into three categories:
"Elementary" expectations.
These cover all the essential and unavoidable aspects of a restaurant, for example, your chairs, tables, cutlery, your kitchen or even your toilets/restrooms (which must inevitably be spotless).
Given that these are elementary (i.e. primary) expectations, you can assume that your competitors already have them covered. If any of them are not, this can prove to be a source of dissatisfaction for customers.
In this category of expectations, it will be difficult to obtain differentiation and therefore, a competitive edge; having clean toilets/restrooms is unlikely to increase the number of customers in your establishment, and will not be sufficiently decisive to make them come back.
"Proportional" expectations.
These expectations increase customer satisfaction to a moderate, or proportional, extent.
For example, comfortable chairs, a friendly welcome, tasteful décor and a well-kept dining area will help to improve your customers' experience. Here too, it will be difficult to truly set yourself apart from the competition in the long run; lots of restaurants already cater to these expectations.
"Attractive" expectations.
These are the expectations that really give customer satisfaction a boost, and that is why we will focus on them in particular. They correspond to latent customer requirements, i.e. those that are not formally expressed, but that tie in with a certain mood or feeling, and with the latest trends…
For example, a personalized welcome, an interactive table or some kind of out-of-the-ordinary décor will win over customers and make them participate in a pleasant experience, thereby encouraging them to come back in the future, and even to recommend your restaurant to friends and family (word of mouth is your best possible ally in terms of communication).
Your goal as a restaurant manager or owner is to offer customers a service that goes beyond primary and proportional expectations, by identifying so-called attractive expectations. Naturally, the difficulty lies in the fact that customers will never clearly express these expectations.
You must thus demonstrate your sense of curiosity, observation and analysis to devise and offer a concept that meets these latent needs, one that is sufficiently unique to differentiate you from the competition.
Take a look at this restaurant in London called Basement Galley: original place to eat and you will never see the tube as before!
At the Sublimotion restaurant in Ibiza, the ambiance changes depending on the dishes you order, to stimulate all five senses.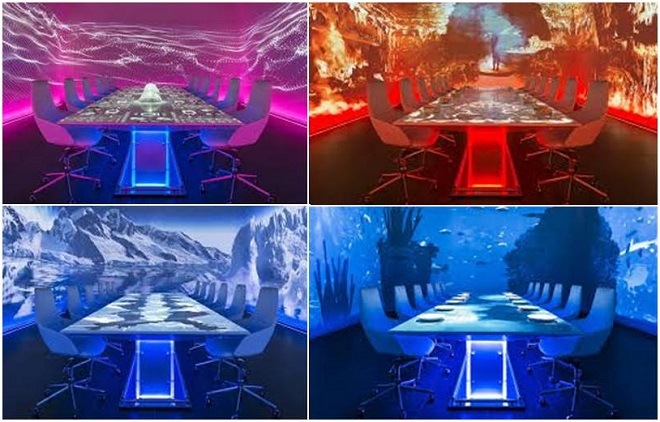 At the Kitchen table restaurant in London, maximum 19 customers can enter in the kitchen universe watching the chief and the staffs while enjoying their cuisine, a unique experience as you can have an 11 course menu! Not 11 big plates, each course is a unique tasting moment with a tiny portion with the best fresh ingredients fusion.
As you will have understood, you have to conceptualize!!
As far as possible (and in line with your financial resources), try not to pass over the attractive expectations simply because you already adequately meet the elementary and proportional requirements (unless of course your goal is to offer a traditional, classic restaurant concept).
More than ever before, restaurant managers must challenge themselves and invest in their image capital. Consider this as a long-term investment rather than an expense. In fact, according to a study by the Design Council, €1 invested in design earns €2.25 in revenue.
In an environment where trends rapidly come and go, pull out all the stops to win over your customers and improve your establishment's profitability.
To sustainably differentiate yourself, you must establish an image, tell a story and awaken people's senses to convey your values, share your identity and thus attract tomorrow's customers today.
Reflecting on – and improving – your interior design, revising your visual identity and leaving nothing to chance will all help to further your concept and allow you to gain new customers.
In the restaurant industry, differentiation is no longer an option!