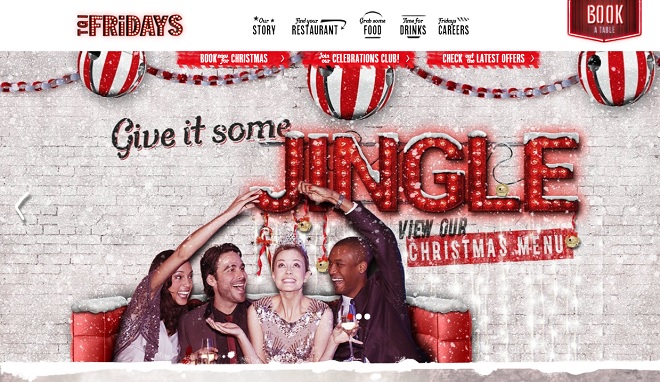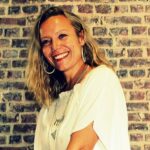 Géraldine Malet
Géraldine puts her passion for the web, marketing and communication, writing and storytelling at the service of companies and entrepreneurs.
Here it is again, the month of December, and this time, you are fully welcome to get into the Christmas spirit, decorate your restaurant with a great big tree and welcome your guests with mulled wine and mince pies…
Because after all, Christmas in the UK is all about food, isn't it? A time when families come together around the table for a smart or casual lunch or dinner, share a pleasant moment and treat themselves to some gorgeous cuisine.
Many restaurants propose their Christmas menu from mid-November or later to 25th December or Boxing Day, or even all the way to New Year's Eve…
But why will customers choose your restaurant over another? How can you offer something different and get off the beaten track? Here is a chance to pick up some ideas… and don't forget to treat yourself too!
Offer special prices
We know that the family purse for Christmas gets a little bigger every year, which means that many people may have less to spend on going out. To encourage customers to spend more or go to your restaurant twice instead of once, nothing works better than offering special prices.
So, along with your Christmas menu, why not introduce a special offer? That's what the Askitalian restaurant proposes this year for a limited period: a deal that makes its Christmas offer even more attractive.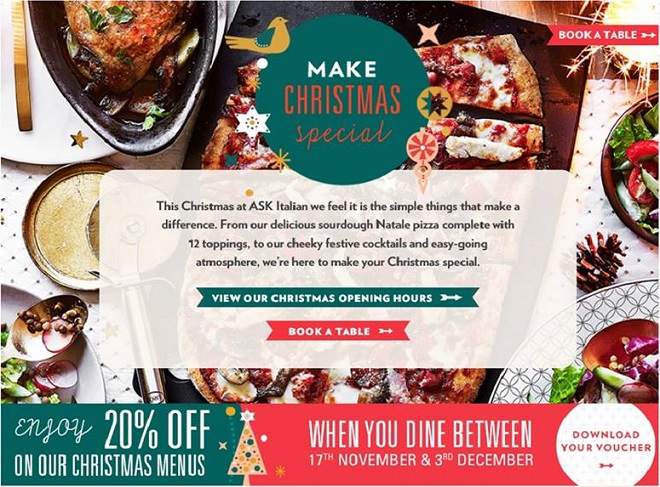 The Australasia restaurant in Manchester makes a different kind of offer. Instead of reduced prices, it offers a voucher for a meal for two. This is not only a nice gift for a special new year treat, it is also a good way to make your customers come back!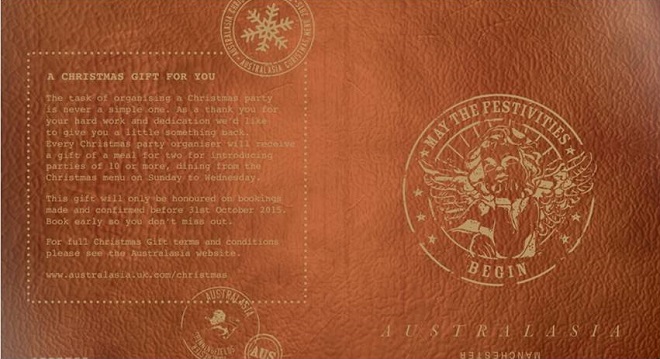 Offer nice food by all means, but not only that!
Your Christmas menu already has all the traditional dishes, whether they be for English, Irish, American or Indian traditions… But to bring that Christmas touch everywhere, don't forget the drinks!
Jingle Bell Punch, Rudolph Hardshake, Candy Cane… These cocktail names from the TGI Fridays, restaurant chain will make your customers curious for a new experience.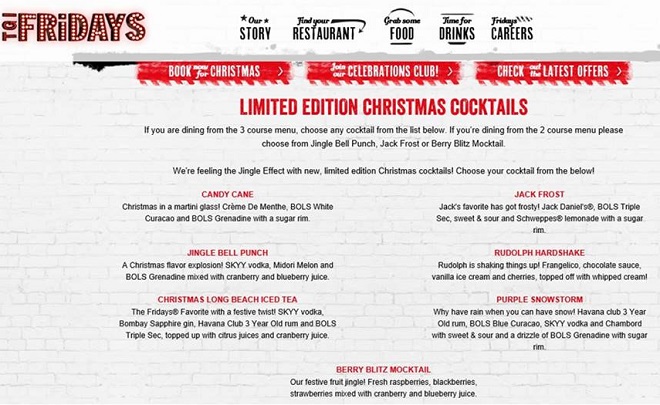 Don't forget the "day after"!
After Christmas and New Year's Eve, the party doesn't have to be over. But instead of offering another full menu, bear in mind that your customers have probably spent too much time eating around a table and would like something different either for Boxing Day or New Year's Day.
There's nothing better than a brunch after a long day… A friendly atmosphere, a large choice of food from a buffet, fresh fruits and salads… Everything your customers need!
The Malmaison restaurant in London plans to lay on a brunch on Boxing Day or New Year's Day with an unlimited choice of starters and a glass of Prosecco. This confirms our reasoning that the party doesn't have to be over the next day!
Don't forget the children!
Although a restaurant is usually oriented towards parents who are looking to avoid cooking while treating themselves to some good food, Christmas is first and foremost a time for children. And if you treat children, it goes without saying that you must treat their parents. Frankie and Benny's restaurants found a nice way to attract families:

You can also offer special children's prizes, provide colouring table sets, bake some Rudolph ginger bread…
Gift vouchers!
Once you have managed to attract people to your restaurant for Christmas, this is the perfect opportunity to acquire new customers. If your existing guests enjoy their meal in your establishment, they will most likely come back, but it would be even better if they brought some friends with them! Once way to do this is to give your customers the opportunity to offer gift vouchers! Nowadays, more and more people have everything they need, so offering a meal is a great gift idea.
As soon as your customers book a table in December, tell them about your special gift vouchers.
In Bristol, the Glassboat restaurant is an original location that offers a range of gift vouchers from £40 to £120, from lunch to dinner with champagne. A treat for friends, family or yourself!
Takeaway
December is not only the best month to treat your customers, it's also a great opportunity to give free rein to your imagination, be it for the decoration, the menu, a special offer … So why not organize an unusual Christmas occasion and be different?!
Whatever you choose to do, enjoy this magic month!