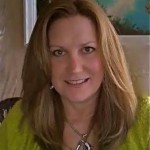 Restaurant owners and operators should always be looking for ways to grow their customer base and their revenues. Finding new ways to attract new customers and keep them is central to any strategy and in a world that is become increasingly tech oriented, savvy owners and operators need be working to stay on the leading edge.
Online ordering captures new customers
Online ordering has opened up a whole new way to capture new customers and their business for many restaurant owners. Allowing customers to place and customize their own orders not only opens up a new avenue for business, it has significant benefits to customers and restaurant operators alike. Customers have the convenience of placing and paying for their order in their own place and time while restaurants gain operational efficiencies and save labor costs. Everyone benefits from orders that are more accurate and precise in their customization. An order that is wrong costs the restaurant profits and aggravates and alienates the customer.
Click and collect streamlines the customer experience
One of extensions of online ordering, and one that the retail world has been embracing for sometime, is the "click and collect" model. While take-out has been part of the restaurant world for a long time, click and collect takes it to another level for the customer.
Click and collect allows the customer to place a custom order and then specify a time and day to retrieve it. This is a great way to tap further into customers close to your restaurant and win more of their business. It also adds convenience for your customers by reducing their wait times and adding in flexibility. Being able to order and pay for a food order for next Tuesday, for example, makes the ordering experience more personal and convenient for the customer and helps the restaurant better plan for their upcoming business. Not having to deliver an order makes it not only more economical for the customer but or the restaurant as well.
Making your customer's experience with your restaurant as convenient and streamlined as possible builds customer loyalty and promotes frequency. Also, customers are becoming increasingly demanding when it comes to customer service and convenience. They have come to expect a great experience from those that they give their hard earned dollars to. And remember, they are already accustomed to this convenience from the retailers they do business with.
Click and collect has clear advantages for restaurant owners
Restaurants should always be looking to find a competitive edge in their marketplace. Click and collect can set you apart from your competition because it is still coming on to the restaurant scene in the in the UK. But what other advantages does it have for your restaurant? Let's take at a few.
Caters to your local market
Your richest source of customers is going to be right in your neighborhood. By making it easy for them to do business with your restaurant you can win more market share.
It's a great marketing tool
Click and collect gives you something interesting and compelling to talk to your customers about. It represents a great platform from which you can launch new marketing campaigns. It also gives you the opportunity to market directly to customers when they are in your store picking up their orders.
Easy to implement
There are a growing number of turn-key solutions for restaurants making it easy implement online ordering, payment and a click and collect system. Generally no additional hardware is needed and they are very cost effective as well.
Expands your operation
You may not be able to add more tables to your restaurant space but click and collect will enable you to put more orders through your operation. This can help you grow top-line revenue and ultimately grow your customer base.
Adds efficiencies to your operation
Customers who order and pay online don't take require one of your employee's time and effort to process their order. This allows your restaurant to take more orders and focus more of your attention on food quality and customer service.
And there's more. Click and collect promotes the use of your online ordering system which helps you grow your customer database. This will allow you to expand your direct marketing. It has also been proven that click and collect customers tend to have a higher check average most likely because, as they are perusing your site, they are tempted by other offerings. Also, a click and collect system can help you with upselling your customers by showcasing appetizers, desserts, drinks and other high profit items
Don't wait to get started
Implementing a click and collect system is easy and smart. Make sure you are staying in step with the new technologies that are driving the restaurant industry's competitive landscape. You can set yourself apart from your competition and take your restaurant and it's revenues to the next level.