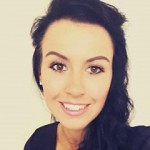 Chelsea Allenby
Chelsea Allenby is a Digital Marketer of 9 years and Managing Director of Allenby Digital Ltd, an online marketing agency she set-up in 2015, specialising in social media and content marketing. www.chelseamarketing.co.uk
The festivities are upon us and as usual, it seems like only yesterday we were full of Christmas spirit. Even if you haven't yet planned any special promotions for the Christmas period, there is plenty of time to come up with something merry! Statistically, now is the time to get your thinking caps on and embrace the mistletoe. According to a survey from 2014, restaurant sales plummet between 22-45% over Christmas. That's a significant amount of revenue to lose. So how you can encourage more customers through the door when everyone is a little strapped for cash?
12 Days of Christmas
One thing is certainly true – retail sales skyrocket during Christmas. That means, although people are saving money on other luxuries like dining out, there are more people on the street walking past your restaurant on a daily basis. For many, Christmas shopping is a whole day out and it's as much about finding gifts as it is about enjoying the atmosphere and the Christmas spirit. By embracing this special 12 days of Christmas offers, you're more likely to attract those family shoppers through the door.
Special set menus during December

Free Christmas sherry with a meal

Free mince pies with three-course meal orders

Two-for-one meal offer

Christmas raffle entries – Set up a raffle and give out raffle tickets in-line with spend. E.g £50 bill = 5 tickets.

Golden Ticket Hunt – Attach golden tickets to the bottom of lucky diners plates. Those with a golden ticket could win a Christmas hamper, free booze, free meal or other goodies.

Half price Christmas puddings

Buy two courses, get a third free

Discounts for returning customers within a two-week window – You could offer between 10-30% off the following meal that is booked within a two-week window of the first visit. (ensure customers book during their first visit)

Dine again tomorrow half-price – Give out signed and dated cards allowing diners to return again the following day and eat for half price.

Gift-card Top Ups – Consider topping up gift card purchases by 10% during the month of December. This is of course, assuming you offer gift card vouchers to customers. If you don't… consider giving it a go over Christmas.

Team up with a local business to offer discounted vouchers for shops or services with a meal purchase.
Christmas Jumper Day
Consider offering discounts and/or freebies to anyone wearing a Christmas jumper. You could run this as a one-off, or you could choose a specific day of the week for this promotion to run. Try to take as many photos as you can for use on your social channels. You could also use a hashtag to encourage customers to share their own selfies and snaps from their Christmas jumper visit.
Lend a Charitable Hand
Christmas is a time of giving, so why not give something back to the local community? A really effective way to do this is to offer a discounted meals in exchange for non-perishable food items. You can then donate those items to the local food bank. This entices those customers looking to make a difference, as well as those looking to save money on dining out.
If you have space, you could also consider offering up a function room (or part of your venue) to charitable events, for free. You could help them save on the costs of renting out space, but you will also receive large food and drinks orders from doing so.
If you can afford to go all out, why not free up some table bookings to feed the homeless or elderly on Christmas day itself? No one should be alone on Christmas and loneliness is a huge problem amongst the elderly, especially over December.