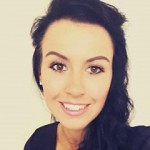 Chelsea Allenby
Chelsea Allenby is a Digital Marketer of 9 years and Managing Director of Allenby Digital Ltd, an online marketing agency she set-up in 2015, specialising in social media and content marketing. www.chelseamarketing.co.uk
The Facebook advertising platform can appear quite overwhelming to a newbie. Understanding advertisement objectives and how these feed into the various different ad types can help you along the way. The Facebook ad manager is quite advanced in comparison to other social media advertising platforms. It's cleverly set-up to provide you with the best solution based on your end goal. This makes sense because different advertising methods result in different actions. There isn't a 'one-size fits all' when it comes to social media marketing.
So what Facebook advertising objectives are relevant to your restaurant and which ones should be used for which scenario?
To make choosing an ad type simpler, Facebook has categorised advert types under three different objectives; awareness, consideration, conversion:
Facebook define these objectives as:
Awareness: Objectives that generate interest in your restaurant.
Consideration: Objectives that get people to start thinking about your restaurant and look for more information in relation to it.
Conversions: Objectives that encourage people interested in your restaurant to purchase or use your product or service. This could be directly on your website, such as placing an online order or reserving a table, however, it also covers offline actions in the case of most brick and mortar businesses.
Awareness:
There are only two ad types within this objective category, the choice of a 'brand awareness' campaign, or a 'reach' campaign. So what's the difference? A brand awareness campaign is supported by both Facebook and Instagram; don't forget that Instagram adverts are integrated within the Facebook ad platform. This makes this a lot quicker and simpler, but it's good to know which ad types do and don't support Instagram as it does differ.
With a brand awareness advert, it's all about getting your ad in front of people who will be interested but won't necessarily take action at this point. A strong call-to-action isn't as necessary for this ad type and you could simply promote a funky video about a new location opening or a new menu feature coming soon. It's all about planting that first seed and introducing your brand to someone for the first time.
Ad formats supported:
Single Image
Single Video
Carousel
Slideshow
Canvas
(Above is a good example of using single images to generate interest and spread brand awareness)
Reach
A 'reach' based campaign is all about showing your advert to as many people within your specified audience. It's very similar to a brand awareness campaign but differs slightly in the way that Facebook target the ad. Again, both Facebook and Instagram are supported, however you cannot promote videos or canvases in a 'reach' campaign.
Consideration Objective:
The objective called 'consideration' is a step-up from the brand awareness objective. Your ad now aims to move away from simply getting your brand in front of people. Now the aim is to get those people to engage with your brand in various different ways, to learn more about your restaurant and see if it's a place they would consider visiting. Let's take a closer look at the ad types within this objective.
Traffic
This ad is geared towards driving visitors to your website. It uses a strong call-to-action to guide the Facebook user away from social media toward your brand. This is a more difficult task than simple brand awareness and your ad needs to include an attractive reason to be guided away. Special discount codes and limited time offers work well.
App Installs
If you've got an app connected your restaurant, either a loyalty point based app or a quirky game, this ad type might be of interest. Again it's action driven, you want the user to install your app and start using it on a regular basis. This then gives you another marketing channel opportunity. Free apps, or awarding discounts for downloads can seriously increase the response rate on an ad like this.
Engagement
Although you always want people to engage with your ad, this particular ad type is set-up solely for that reason. It's all about getting your audience to ask questions, tag friends and re-share. Due to the nature of this ad, the content needs to be something interesting, funny or educational as opposed to a sales pitch.
Video Views
If you've got some great video content you want to share with the world, you can't go wrong with this ad type. It can sky-rocket a video view count and result in further action down the line. Remember, an ad type with the objective of 'consideration' is more about playing the long-game and less about the immediate orders/bookings. Today's advert is next month's customer.
McDonalds Poland found their Facebook video ad to be more cost-effective than TV advertising:
Lead Generation
This ad type is designed to help you collect information from potentially interested customers, so you can remarket to them later. For example, you might offer a significant discount on a new customer's first meal if they sign-up to your newsletter with their email address. A lead generation ad allows you to collect this email address directly in Facebook or Instagram.
Conversion Objective:
Conversions
A conversion ad type revolves around closing the sale and ensuring action is taken that is profitable for your restaurant. A conversion could simply be a booking (provided that booking goes ahead), or if could be an online order. The Facebook pixel can be used to track online actions, however, it's much more difficult to track the direct result of an offline conversion. The key to success is the audience. If you're promoting to a brand new audience then a brand awareness or consideration ad would be better. Conversion adds are ideal for remarketing to existing Facebook fans, or previous website/restaurant visitors. Again, you can do this through the use of the Facebook pixel.
Store Visits
This ad type is only available on Facebook and is designed specifically for promoting physical locations. You can even promote restaurants in multiple locations, targeting relevant people within your local area. The ads are designed to help people get in touch with your restaurant, or easily navigate to it if they are nearby. This is done through the use of call-to-actions such as 'get directions', or 'call now'.
If your restaurant has never tried Facebook advertising before, be aware that it can take 2-3 months of testing various different ad types, creatives, wording and targeting before you find a funnel that works best.