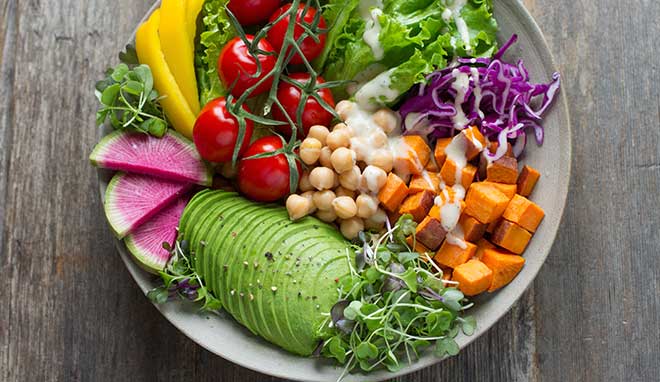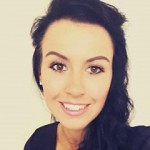 Chelsea Allenby
Chelsea Allenby is a Digital Marketer of 9 years and Managing Director of Allenby Digital Ltd, an online marketing agency she set-up in 2015, specialising in social media and content marketing. www.chelseamarketing.co.uk
The Vegan movement is real and it's here to stay! Veganism has been climbing the popularity ladder for years, but in 2017 there was a real surge in the number of people opting to go plant-based. Demand for vegan and vegetarian food rose by 987% last year alone. This could be down to the help of social media. Popular vegan-based Instagram accounts are making a real impact.
Most vegans choose this lifestyle because they do not believe in eating animals or food products derived from animals. There is also a small percentage of vegans who choose to eat plant-based solely for health reasons. Some critics have argued that Veganism is 'the new trend', but most people agree that we are simply better informed about the meat and dairy industry as well as our health, compared to ten years ago.
Vegan Sales Skyrocket!
Sales of vegan dishes at Zizzi shot up by 246% in just one year (2017). If you don't have at least one or two vegan option on your menu, you are losing potential customers. If you think it's just vegan customers you will lose, consider this: A group of friends might be choosing where to eat, but one of them is vegan. Taking this into consideration, they choose to dine at a nearby restaurant with a wide selection of both vegan and non-vegan dishes. That's a booking for a table of 6 that you might have lost out on.
Eating out can be a real challenge for vegans, especially those who are new to the vegan diet. When someone makes that commitment to become vegan, (whether they were vegetarian or not beforehand) it can be really overwhelming. Controlling what they eat at home is difficult enough, but eating out and enjoying that process becomes very hard.
Gradually more restaurants are starting to catch on to the rising popularity of veganism, so now there is even more reason to make sure you don't miss the boat.
Why Not?
There is no evidence to suggest that adding more vegan choices to your menu will alienate non-vegans. So if this is a concern, think of it this way; as long as you don't replace popular dishes for vegan options, no-one should mind.
Another reason that might be holding you back could be fears over added costs or increased wastage. We suggest trialling some new vegan items for a few weeks as a 'special' and see how demand is. 'Veganuary' is when many non-vegans decide to try going Vegan for the whole month of January. This would be an ideal time to trial-run some new dishes and gather feedback from customers. Last year 50,000 people in the UK signed up for Veganuary. We also recommend trialling vegan dishes when it isn't Veganuary to compare the level of demand.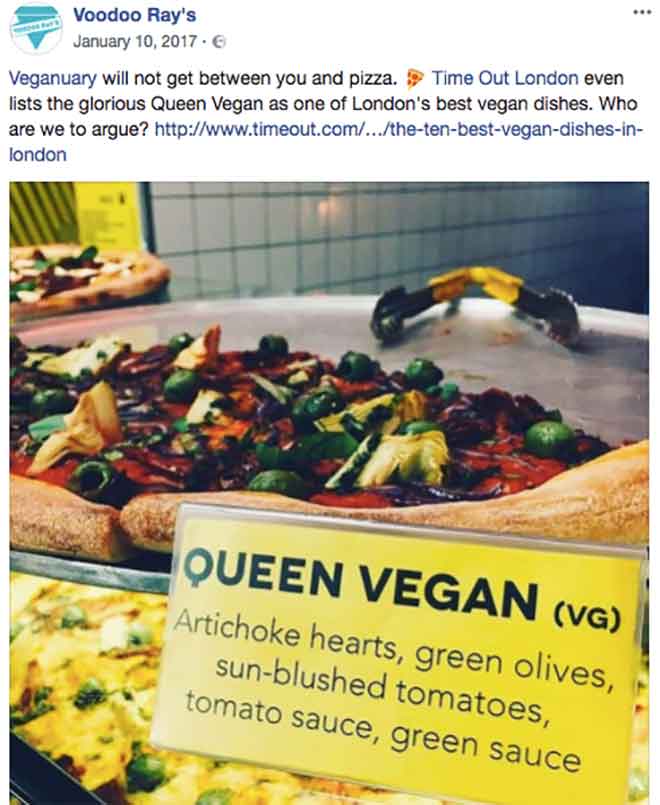 Successful full-time Vegans often stress the importance of forward-planning meals in the early days, including eating out. So you should make it as easy as possible for them to discover your vegan dishes. Shout about your menu items on social media, set-up polls to find out which Vegan dish you should roll out next.