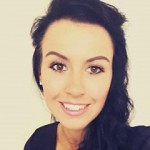 Chelsea Allenby
Chelsea Allenby is a Digital Marketer of 9 years and Managing Director of Allenby Digital Ltd, an online marketing agency she set-up in 2015, specialising in social media and content marketing. www.chelseamarketing.co.uk
It's true that tech is taking over the world. Some people might argue that's not such a great thing. Will future developments in robotics replace real people in the working world? Whilst this might seem a long way off, tech is already replacing outdated and expensive solutions. When it comes to your restaurant, could technology be the answer to your problems? Let's take a look at some of the technological solutions currently at your fingertips.
Mobile Online Ordering
If you offer a delivery service over the phone, it's time to provide that online. Not just online but of course, through mobile. It's what the people want! Ordering on mobile, for many, is the quickest and easiest way to get food straight to their door. Smartphones are the number one way people access the internet. Providing customers with a mobile optimised website and a simple order form is sure to drive up sales. Similarly, reserving tables online is often referred to bookings over the phone. It all comes down to convenience.
Firezza, a truly innovative pizza delivery company offers a great mobile ordering solution via Livepepper. Their website is simple to navigate and quick to place an order.
Livepepper is an online ordering solution tailored especially for restaurants. This technological solution provides you with a custom white-label website that reflects your brand. Designed perfectly for mobile visitors and integrated with your existing website.
Mobile Payment Options
If speed is something you struggle with as a business consider introducing mobile payment options. Contactless payments have changed the game for smaller purchases, but what about larger payments for family meals and higher-value items? Of course, the majority are not currently paying via these methods… yet. Getting ahead of the tech game is always recommended and often a novelty for customers in the start. The most popular mobile payment options are Google Wallet, Apple Pay and Samsung Pay. Faster check-out is extremely beneficial for takeaway services. You must have contactless payment capabilities to accept mobile payment options.
Tablet Entertainment
Young children often grow restless when waiting for food to arrive, but an interactive tablet with games for all ages might sound quite appealing to parents. Even better, family games or games for groups of friends could also be a real hit. Perfect first date ice-breakers, or simply just a way to include everyone in the conversation.
Ordamo is one example of a table-based menu company currently available on the UK market. As well as saving time, other benefits include the measurable insights collected from customer buying behaviour.
Table Ordering
Tablets are not only useful for entertaining the guests, they also act as a valuable resource for reducing time. For example, guests can order directly from their table when ready via a tablet or interactive table. You can also use this device to collect customer feedback and customer data.
Pros & Cons of Introducing Technology
There's no doubt about it, new technology is expensive. It's typically a costly initial outlay and it can be difficult to measure the return over the short-term.
For the right type of eatery, new technology could really turn things around and give your place the new lease of life it might be craving. However, some types of tech are not for every venue. If your restaurant has a strong focus on the waiter/waitress service, then table ordering might take this away. Looking at some of the other examples, mobile online ordering, for example, it's difficult to find any real cons. This is a far less expensive outlay with a measurable ROI.
We hope this has helped to highlight just some of the ways you could bring your restaurant up-to-date with the latest in restaurant technology as we head into 2018.