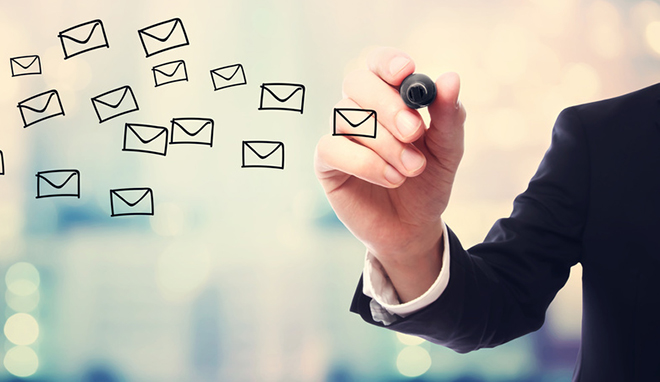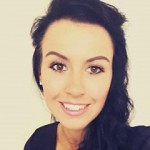 Chelsea Allenby
Chelsea Allenby is a Digital Marketer of 9 years and Managing Director of Allenby Digital Ltd, an online marketing agency she set-up in 2015, specialising in social media and content marketing. www.chelseamarketing.co.uk
The general rule is, people won't hand over their email address unless there is something in it for them. Customers are very aware these days and know that handing over their email, equals promotional marketing straight to their inbox. With all the companies and various brands that an individual uses, it's easy to see how some inboxes become a bank of marketing or spam. If you can offer customers a good enough reason to make it worthwhile, you have essentially cracked the code on how to build an email list.
Collect Customer Feedback & Offer A Reward
Set a new goal and make it your task, or the task of your staff, not to let a single customer walk out the door without giving you their email address. How? When you serve the bill why not use this opportunity to ask for customer feedback? A simple card with two or three options to choose in relation to the service should do the trick. Of course, you will also need to include a space for their email address to be left. When you deliver the bill, tell the customer if they complete the short feedback card you will give them a 10% off voucher for their next meal. You could offer them anything within your realms. If it's a family, you could offer to give the kids a freebie (balloon, sweet, colour pack) for completing the form.
Another option is to start using a customer feedback solution such as HowYa, which is 'a bill folder-based solution that captures real feedback at the table. This is essentially killing two birds with one stone; not only are you building an email list, you're also collecting vital valuable feedback which enables you to resolve any issues at the table. Rather than let an unsatisfied customer leave and angrily take to Twitter to voice their unhappiness, you have an opportunity to put it right there and then.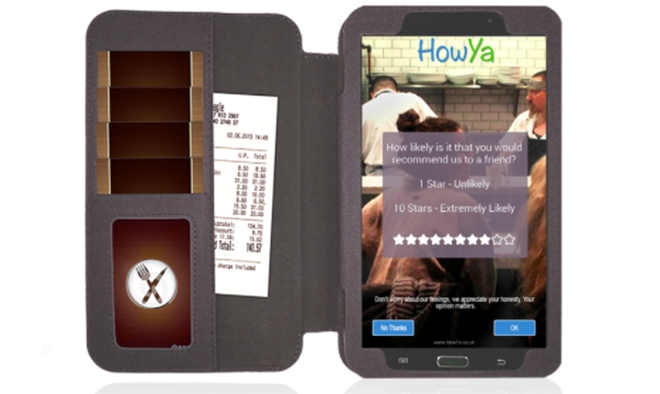 Customer Competition Entry Upon Bill
In a similar way to the above, you could offer a more significant prize for one or two lucky winners. For example, you could give away a three-course meal for two and collect email addresses upon entry. Not only could you present this with the bill to customers, you could also share on social media to attract new people who haven't yet visited your restaurant.
Freebie for Next Visit in Exchange for Email
Depending on the type of restaurant you run, you might not yet have the time or resources to collect customer feedback when dealing with the bill. An alternative would be to simply offer a freebie, such as free drinks on the customer's next visit in exchange for them signing up to receive your email newsletters.
Use Online Ordering
Thinking about introducing online ordering to your website? Not only will this open the doors to many new customers, it will also serve as a great way to collect email data. For each order or booking, you will require an email address to send confirmation. Livepepper brings you everything you need to open your online restaurant.
Facebook or Twitter Lead Generation Advertising
Social media has always been a brilliant way to attract new customers and guide them towards a data capture form. Now, both Facebook and Twitter have specific models designed to capture email data within their platform. The benefits of this mean social users don't need to leave the platform to hand over their information.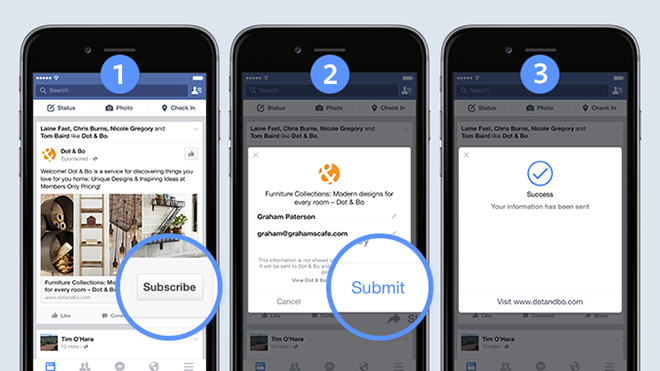 Offer Discounts on Your Website
Finally, even if you don't offer an online ordering solution this isn't to say you can't still capture information on your website. When a visitor comes to view your menu, or find out more about your opening hours, draw them in with a special offer they can't resist. You could use a pop-up offering 20% off their first meal when they sign-up to receive your newsletter.