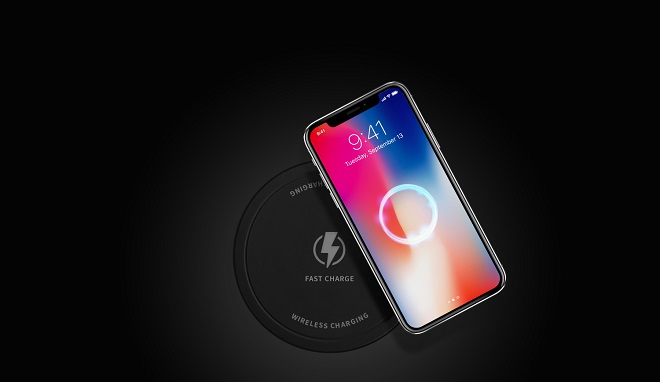 In today's world, smartphones rule. However, until now there is no single, clear solution to the problem of running out of battery when you're out and about. We take a closer look at wireless charging, and how it can benefit businesses and consumers.
Today, more than ever, we are reliant on our phones. We get anxious whenever we run out of battery. Our daily routine depends on having a smartphone available. Smartphones can do it all – order a cab, make a bank transfer, book flights and accommodation, or simply surf the web.
Batteries have not been able to keep up with increased usage and potential of phones. In a survey by CHARGit to UK residents, 19.6% of respondents claimed they need to charge their phones every few hours, with 10.5% having to charge constantly.
The more phones are capable of, and the more freedom they provide us with, the more people are becoming anxious about their batteries. This has led to a new type of stress widely known as 'battery anxiety'. 65% of UK residents admitted to suffering from battery anxiety when they perceive battery levels to be low. We believe these results are representative of any developed economy. We also believe that those who are capable of alleviating battery anxiety will be winners within their industries.
Wireless charging and the foodservice industry
The foodservice industry, from coffee shops and quick service restaurants to high-end establishments, is in a strong position to capitalise on the opportunities that wireless charging presents.
Foodservice establishments are usually centrally located, meaning they are in convenient locations for commuters. In urban centres, office workers, tourists and others are usually exposed to various food establishment options in any given day. The availability of wireless charging has the potential to tip the decision in favour of those establishments that choose to adopt the technology and advertise it accordingly.
In the UK survey, 38% said they would be more likely to visit a venue with wireless charging facilities and 41% are more likely to return to a venue that offers wireless charging, highlighting the potential to foster loyalty to the venue or brand.
By offering charging in an environment in which people naturally move, wireless charging has the potential to solve the problem of battery anxiety.
No need to re-design your restaurant: wireless charging is customised and retrofitted
Wireless charging works with Qi technology. Qi, Chinese for 'energy flow', is the inductive charging method by which CHARGhubs transmit energy to nearby devices such as smartphones. With the launch of the iPhones X and 8, and Samsung and others already counting with the technology, almost all smartphones sold in the market are now Qi compatible. This is paving the way for Qi to become a household name and the universal choice of venues, and is expected to become the 'Wi-Fi of wireless charging'.
Wireless charging can be retrofitted into furniture; and can be made almost undetectable, or customised. Wireless CHARGhubs can be adorned with the venue's own branding or an advertiser's, potentially generating an additional source of revenue.
The CHARGhubs are not only capable of charging phones, but also communicating with them, thanks to smart software. This software, part of the wireless charging service, opens up a new channel of communication to the consumer that enables spend incentives such as targeted advertising and discounts; and also allows businesses to gather feedback.
Foster customer loyalty by showing you care
Those restaurants that adopt wireless charging first will benefit to the detriment of their competitors.
Footfall from battery anxious people to those venues will increase, with a high chance of creating customer loyalty. A top up of phone power can also translate into longer dwell time whilst power grazing to finish charging and thus help push a higher spend per visit.
With the rise of Qi compatible smartphones, and with our increasingly smartphone dependent lifestyles, providing power grazing battery top ups in venues will soon be more than a competitive advantage for businesses. It will be the norm of the industry.