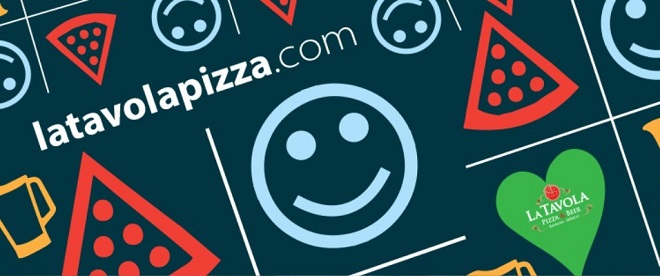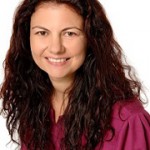 Erika Silva Aguilera
Erika Silva Aguilera est consultante et professeur spécialisée en restauration.
Some time ago, I received the following message on Facebook:
Hello Erika, I live in Mexico and I'm a fan of your articles. Thank you for all your practical, useful advice. After adopting a number of techniques presented in your blogs and videos, we have obtained excellent results, both in terms of sharing on our social networks, and in terms of sales. In 2012, we decided to promote our establishment exclusively using social networks, and did away with the traditional media channels which we had always used up until then. The results were spectacular. Here is our precious little restaurant's Facebook page. Best wishes from Mexico, Gerardo.
In 2012, we decided to promote our establishment exclusively using social networks, and the results were spectacular!
I can't deny that I was particularly delighted to read this message! Firstly, because it meant that my articles had helped a restaurant to define its marketing strategy, but also because I had received some feedback, which is quite rare. In fact, reading this message made me feel on top of the world! Afterwards, I said to myself "this story really deserves to be shared." And so I asked Gerardo to explain exactly how he had managed to increase his sales using social networks. Read his reply below.
"Our restaurant, called La Tavola Pizza & Beer, is located in Reynosa, a city in the north-east of Mexico along the border with the United States. You might think that being so close to the US would create an environment of healthy, balanced competition. In fact, nothing could be further from the truth: these are two very distant worlds. The visions and resources of the establishments located on either side of the border differ considerably. In Mexico, the business world often boils down to improvisation. Here, stores sprout up very quickly in the hope that customers will come all on their own. On the other side of the border, it is quite the opposite: franchised chains invest millions of dollars in infrastructures to produce standardized, streamlined business models. This is where the real competition lies… Below, I will talk about our restaurant in an attempt to show how communication and strategy-centric tools can work in the restaurant trade if they are researched and used effectively.
La Tavola Pizza & Beer is a restaurant-bar whose underlying purpose is obviously commercial, but also sentimental, both for us and for a number of our customers. We opened our establishment four years ago. It was our first venture in this line of business. For the purpose of our advertising, we turned to all the available forms of media: radio, television, magazines, newspapers, we put the flyers on cars and in shopping malls. We reinvested a substantial share of our profits back into advertising, although we found radio and print media particularly expensive. To be honest, we were never really able to gauge either the results or their impact.
La Tavola Pizza on the networks
>14,000 fans on Facebook
800 registered Twitter subscribers
3,280 tweetsPresent on Instagram and Foursquare
We started using social networks two years ago, but without investing a great deal of effort in them. Initially, they were simply an additional means of promotion, and we didn't really pursue it any further.
Early in 2012, we took a closer look at the social networks phenomenon and, in particular, Facebook. We attended conferences organized on this subject; we signed up to blogs and social networks. Before long, we started to put into practice the theory we had learned. To our great surprise, people in general – and our fans in particular – were highly enthusiastic. The personal, sincere relationships that we instigated on the social networks began to blossom in terms of both the number of customers coming to our restaurant, and the increase in sales. Our customers warmly recommended our establishment; they took photos of our decor and shared them.
On the networks, we established what was almost an intimate relationship with our customers, and this had a very positive effect on both our volume of customers and our sales.
The second key point of our strategy was to create our own specific content to document and promote our business offer. We used desktop publishing and photographic production techniques to improve our concept's visual identity. Unlike us, most local establishments played down the importance of these graphical tools.
In July 2012, we decided to promote our establishment exclusively using social networks, and put other traditional means of advertising on hold up until the end of the year. During those 6 months, we achieved our highest revenue ever since our humble beginnings in 2008. Sales went through the roof and we observed intense enthusiasm on our social networks. We even went as far as organizing a conference on social networks in the business world, in partnership with a Mexican company, to share our experience with our fellow storekeepers and restaurant owners.
In 6 months, the social networks brought us record revenue!
In Reynosa, we are the restaurant with the biggest number of Facebook fans: over 14,000. This is an impressive figure for a structure that accommodates a mere 40 customers at a time! This year, we will continue to use the social media as our main advertising channel. We have put up some little posters in our restaurant with our Facebook page and our Twitter account. We have also posted promotions on Foursquare and on our Instagram account. We hope that this year will prove to be equally successful, but we must make sure that we stay in the game and continue to learn. The social networks universe is constantly evolving; keeping informed of what is going on and of all the latest trends is vital. 
I hope that this story has inspired you. I invite you wholeheartedly to follow in the footsteps of this pizzeria, which has made brilliant use of the social networks.
Would you like to tell us your story, share your comments or get started with the social networks for your restaurant's benefit? Please visit our contributors page