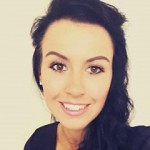 Chelsea Allenby
Chelsea Allenby is a Digital Marketer of 9 years and Managing Director of Allenby Digital Ltd, an online marketing agency she set-up in 2015, specialising in social media and content marketing. www.chelseamarketing.co.uk
The Facebook messenger feature has been around for a long time. Originally known as 'Facebook chat' and developed in 2008, it soon became the Facebook messenger we all know and love in 2011. Since then, businesses have used it as a way to privately communicate with customers. Providing a new opportunity and new channel for customer support queries to be dealt with. Facebook took this to the next level in November 2016 when they created Facebook messenger ads; giving brands the ability to advertise directly in the Facebook inbox of their current and prospective customers.
In this guide we're going to look at a specific type of advert that harnesses the power of the Facebook remarketing pixel. That's the clever piece of code that tracks who has visited your website, including specific pages on your website. Facebook link up those visitors with their Facebook profile and builds a custom list in your Facebook business manager. Why is this valuable? Facebook then give you the opportunity to advertise directly to this list, within the Ads manager or power editor.
The most common way of doing this has typically been re-marketing within the news feed. Showing your website visitors the ads directly in their feed as they scroll through updates from friends and family. However, more than one billion people use the Facebook messenger app and this provides a unique way to re-market. If your customer can receive a notification with a personalised message, they are much more likely to, 'A', see it in the first place and 'B', take action!
Here's an Example:
Someone is browsing through your website and adding various items to their basket or cart. They intend to place an online food order, but instead they abandon their cart and exit your website. Why does this happen? It could be for a number of reasons.. perhaps someone suggested another place to order from, or perhaps that customer simply changed their mind.
The great thing about ordering food, is that's it all about what that individual feels like in the moment. So, if you could remind your customer what they left behind, either the following day or a few hours later… they might place the order anyway. Even better, you could offer them a discount code to entice them back.
This example is from a apparel brand, but the same concept can be applied for ordering food.
Sounds great right? But how do you go about setting up a cart abandonment Facebook messenger ad?
You Will Need Users to 'Subscribe' To Your Messages:
This can be done with a one-click opt in, via your website. So, all visitors need to do is confirm they are happy to receive your messages via the Facebook messenger app. Use a tool such as ShopBot to do this via your website.
Once you've added the ShopBot web pixel to your website, it will begin tracking the actions of your web visitors, including those that leave their cart full, but never check out! The great thing about using a tool like ShopBot, is that they will walk you through setting up the campaigns within their dashboard.
The campaign itself will look something like this, with a carousel set-up to scroll through items that have been left behind:
Recart for Shopify or Woocommerce:
Recart is a similar tool integrated with websites built on Shopify or Woocommerce. If your website is built on either of these platforms, it's worth checking out this powerful remarketing tool. As with ShopBot this tool takes a lot of the work out of the process and walks you through a simple set-up.
Using the Facebook Pixel Only
If you're a bit more accustomed to the Facebook ads manager, you can actually set-up this funnel by yourself. This is obviously more difficult and does involve more steps. To do this, you will need to set-up 'App Events' across your shopping cart and checkout pages.
Facebook recommend specific installations to help you with this, such as installing the 'ViewContent' events to product pages and the 'AddtoCart' event to your shopping cart pages. You can get loads of help with this by using the Pixel Helper tool.
You will also need to put in the work to build your product catalog within Facebook. This is a list of all your different menu items, so that you can link an abandoned cart to the correct items for the re-marketing advert. Facebook offer a lot of information when setting up what they call 'dynamic ads', so if you're going to tackle this by yourself be sure to have a read through.
Facebook are constantly innovating and constantly bettering their advertising platform. It's so rich with data and so advanced that it really does provide an opportunity far above the rest. Don't let this pass you by, start using this feature while it's still relatively new!