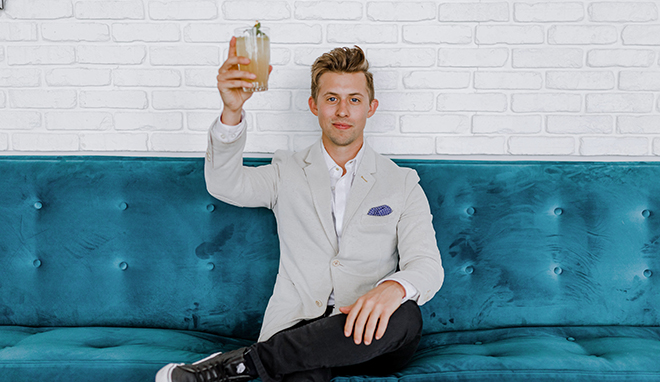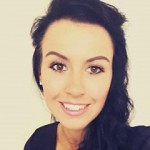 Chelsea Allenby
Chelsea Allenby is a Digital Marketer of 9 years and Managing Director of Allenby Digital Ltd, an online marketing agency she set-up in 2015, specialising in social media and content marketing. www.chelseamarketing.co.uk
The open rate of an email campaign is the percentage of people who actually opened your message.  It's a simple concept, but increasing the number of opens isn't so straight-forward. If you're fed-up of no-one reading your email, let alone clicking through… try these 7 secrets to improve your newsletter's opening rate.
A Personal Touch
Personalising emails by adding first names into subject lines and email contact is a nice touch that generally does increase the response rate. Other ways to consider personalisation are though segmentation. Segmenting your mailing list means grouping people based on different interests, age groups or any type of category that works for you. For example, you could segment customers who have ordered online, from those who have signed up for your newsletter from a promotion. This will help you tailor those emails and add slightly more relevant personalisation to each group. Segmenting can be as simple or as in-depth as your needs require.
What email segments would benefit your business?
Strong Emoji Game
Emoji's are winners when it comes to email subject lines. According to research carried out by a mobile marketing platform, Leanplum, emoji's can boost open rates by 66%! That's a huge increase when you're trying to get your email message seen by as many people as possible. They key thing to remember here is to use emoji's tactfully and not overuse them in a spam-like way. Use relevant food or reaction emoji's that fit with the subject and general contact of the email.
Keep it Fresh
If you have subscribers that haven't opened a single one of your previous emails (for example over a 6 month period), you might want to consider removing them from your list. Some companies might send a final email to check this group of people don't want to hear from them. You've probably come across subject lines such as 'We haven't heard from you in a while' or 'We're sorry to see you go'. These types of emails give the receiver one last chance to stay on the list.
If you continually send mail to addresses that are inactive or people who are not at all interested, you're wasting money and time. This also gives you inaccurate open rates.
Time it Right
The time you send an email will impact open rates. You might think, surely someone will open an email when they see it (if interested) whether that's a few hours later than they received it. Well, one rule of thumb in marketing is never to assume anything! This assumption would be wrong. It will take a few sends to learn the optimal time to send a campaign. You should consider A/B split testing different times from the same campaign to learn this quicker and more accurately.
You could look at general data for a good starting time. According to MailChimp, emails sent on weekdays around 10 am receive a higher open rate than those sent at the weekend.
Data from Experian agrees that weekdays are best, but they concluded early afternoon was the optimal time. The takeaway message here is that an 'optimal time' will differ with every list and will be impacted by age, interests and the type of content being sent.
A Chatty Style
Generally speaking, emails that are written in an informal chatty style will do better. Craft your subject line as though you're writing to a friend and continue this style throughout the content itself; this encourages repeat opens on future mail.
A subject line like: 'WOW… even we can't believe the deal that just dropped!' will perform better than: 'We're offering incredible savings to all customers this weekend!'.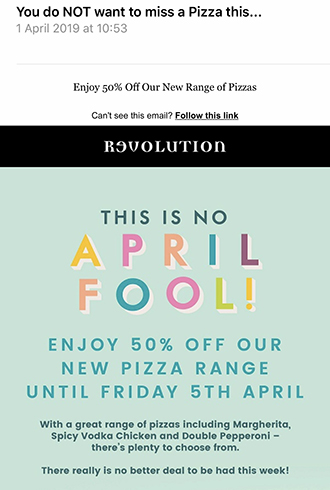 Humour is Gold
If you can inject a little humour into your emails, it's a fast track way to boost open rates. Humour also adds a personal touch, because.. let's face it… it plays on human emotion! Happiness and laughter are what life is all about. If you can make someone smile or chuckle just by a subject line, you've pulled them in, you've won them over.
Don't forget, if they open an email expecting something funny, you need to deliver. You could use puns, funny gifs, photos or videos to create this sort of content.
A Mobile World
You probably know this by now, but we thought it was worth adding as the 7th tip to high open rates! 68% of users will use a smartphone to check their emails. Make sure your email is designed, created and written for mobile users before you even consider the desktop.
Keep subject lines short enough so they don't get cut off in mobile view.

Make sure your email has responsive formatting

Larger fonts are easier to read on mobile

Call-to-action buttons also need to be large enough to click with a thumb
Now that you're armed with these 7 secrets for boosting email open rates,  you can start putting them into practise and see those numbers rise! When trying something new we always recommend split testing each change against a control, or previous approach so you can measure the impact.