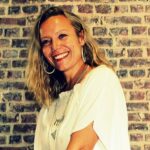 Géraldine Malet
Géraldine puts her passion for the web, marketing and communication, writing and storytelling at the service of companies and entrepreneurs.
There's no escaping it: consumers are connected, and now use new technologies all the way through they buying journeys:
46% search for information on the Internet before choosing a restaurant,
43% use their smartphones once inside the establishment,
and 6 out of 10 comment on their experience through social media once they leave.
Consumer habits change; if restaurants want to appeal to this increasingly connected audience, they have no other choice than to adapt.
Digital offers restaurant owners new development prospects
Digital opens up new opportunities for businesses, in particular restaurants: online booking, ordering kiosks, dedicated applications or interactive menus are all tools and services that redefine the customer experience and offer prospects for development. In today's fast-moving world where the time available for taking meals is increasingly limited, it's hardly surprising that a service like online ordering is winning over more and more consumers, who now readily embrace the online experience, and who seek practical solutions that make life easier.
Promoting your online ordering site
If you are looking to develop your online revenue, merely providing your customers with an online ordering service is not enough. You must not only promote this service with your customers and prospects; you must also educate them and support them with this change. Here are some useful and effective tips to do just that, and for which there is no need to be an expert in webmarketing.
Use your printed media
To be sure, digital is all-important today. But printed communication is not dead for all that, especially in the restaurant industry, where tablemats, flyers and menus are still all-important. Why not use these tools to promote the availability of your online ordering service? Whenever possible, try to include a message in this respect on all your traditional materials.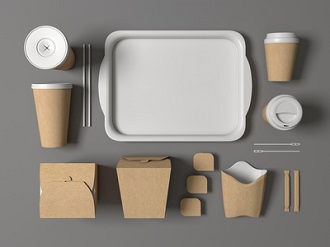 Similarly, you can include a discount coupon in your takeaway bags/boxes, valid for a future online order, and that explains how customers can benefit from other advantages such as: a faster service, a personal order history to place orders more quickly, or the possibility of earning online loyalty points.
Personalize your receipts
The receipt you give to your customers after processing their order on the POS represents an excellent communication device. On it, you can include your online ordering site address, an eye-catching message along the lines of "your time is valuable; why not order online?", or perhaps a promotional code, only valid online, for a future order.
Change your voicemail/on-hold message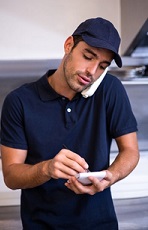 Old habits die hard… Rather than fight them, turn them to your advantage! Instead of music on hold or the standard "Thank you for calling, please hold and we will answer your call as soon as possible" welcome message, why not use this on-hold time (precious both for your customers and your teams) to inform your customers and encourage them to use your online ordering service. Rather than losing impatient customers (especially those who call at peak times), redirect them to your online ordering site where they can enjoy a fast, accessible and practical experience.
Utilize your social networks
With 31 million users, Facebook is France's most popular social media platform, followed by YouTube (24 million), Twitter (12.8 million) and Instagram (10 million). Social networks thus represent fantastic communication devices, and offer the ideal "place" to promote your online ordering site. You can:
make a simple announcement to inform or remind your community of your online ordering service,
launch a promotional campaign to generate traffic on your online ordering site,
propose promotional codes exclusive to Facebook or Twitter to gain your community's loyalty and encourage them to try the service out,
conduct a survey to ask your customers for feedback,
organize a quiz game/competition, asking your customers to post a photo of themselves with their received order which they then publish along with your brand name and a # that you will have defined beforehand.
There's no shortage of ideas: social media platforms foster free expression, interactiveness, creativity and transparency. In other words, the perfect place to give a free rein to your imagination!
Also, remember to add a call to action button on your Facebook page, by choosing the "Buy" option, which will take visitors to your online ordering site. More details on the Facebook call-to-action button here.
Your website: your best ally
Your website is your window on the world, open 24/7. As such, it is the ideal place to clearly and visibly tell the world that you offer an online ordering service. So by all means include a button that is visible right from the home page, and/or announce this service in your image banner, create a pop-up in the weeks following its launch, and/or indicate it on your menu page. Here are some examples of restaurants that highlight their online ordering facility on their websites.
Make your employees your ambassadors
Who better than your employees to promote your online ordering service and support your customers? Take the time needed to debrief your teams; explain to them how online ordering benefits your restaurant and the team itself (gain in time, fewer errors when taking orders, the upselling function to increase customers' average purchase, etc.), to say nothing of the benefits to customers (faster service, ease of use thanks to online payment, possibility of placing an order based on previous orders, and so on…). You can even put your heads together to determine which key arguments should be highlighted to effectively convince customers who are sceptical about taking the plunge. Once debriefed, ask your team members to pass the message on to all your customers, but without overdoing it… Have you adopted any of these techniques to promote your online ordering site? Please tell us about it, and by all means share any good ideas you might have with the community of connected restaurateurs, either via comments here, or on our restoconnection.fr facebook page .