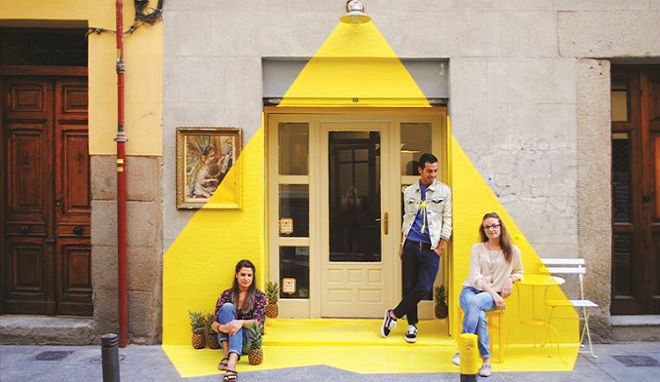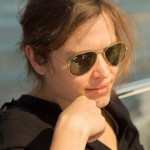 Sophie Lecomte
Consultante éditoriale, Sophie Lecomte aide les PME à attirer plus de clients et augmenter leurs revenus sur Internet.
Some restaurants take their design approach to such heights that you may not always be sure that it is a place to eat… Take a look at our selection of 6 amazing restaurant façades.
The captivating design of the Tori-Tori
The Tori-Tori is one of the best Japanese restaurants in Mexico City. How can anyone not be taken in by this façade?
The construction and interior design of this exceptional restaurant are the work of architect Michel Rojkind and industrial designer Hector Esrawe.
Both sought to reproduce certain natural patterns to integrate the restaurant seamlessly into its surrounding environment.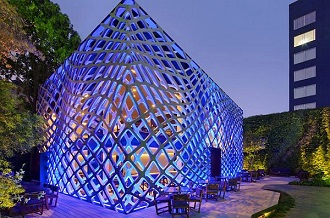 Spotlight on the façade of the Rayén restaurant
Located in Madrid, vegan restaurant Rayén has caused quite a stir thanks to the artistic work of a team of designers called Fos.
The lamp positioned just above the entrance "lights up" the scene using yellow adhesive tape, paint, a table and chairs, and pineapples!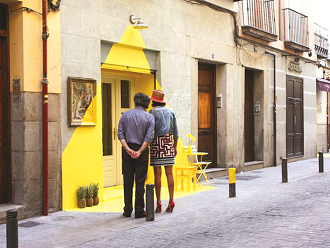 The mysterious entry to the Sake Manzo in Beijing
Look carefully at the façade of this renowned restaurant in the Chaoyang district of Beijing: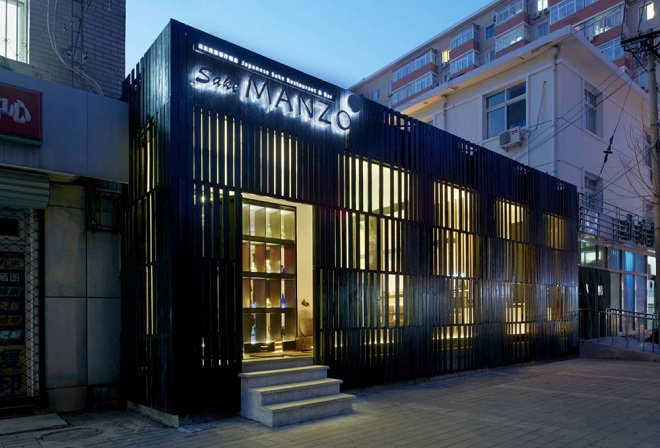 The Beijing Matsubara and Architects agency designed the building's exterior so that passers-by would not quite be able to see the interior of the restaurant from the street, but enough to make them want to go inside…
The Sydney police station-turned-restaurant
The Former Rocks Police Station (for that is its name) was built in the 19th century. To give it a second life, it has since been transformed into a restaurant. It original brickwork façade has been enhanced with a glass extension.
This rehabilitation is the work of the Welsh + Major studio.
The extraordinary structure of the Angelino
This Italian restaurant located in Japan looks anything but a traditional establishment…
And yet, once inside, everything is laid out to welcome its patrons:
The Steireteck restaurant's play on reflections and spaces
The rendering of this extension to the Steireteck restaurant in Vienna is quite astonishing:
This creation by PPAG Architects is all the more impressive considering that the spaces for eating are modular, and certain bay windows are movable, offering patrons a superb view of the surrounding gardens.
Perhaps you too would like to give your restaurant a makeover, whether it be the décor, the façade, the logo or some aspect of its visual identity… Have a look at our online directory (in French) of image professionals specialized in catering. They might be able to help and advise you with the creation of a unique and original identity for your restaurant.
Did you like this round-the-world tour of astonishing restaurant façades? Then by all means share it!