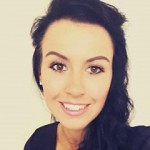 Chelsea Allenby
Chelsea Allenby is a Digital Marketer of 9 years and Managing Director of Allenby Digital Ltd, an online marketing agency she set-up in 2015, specialising in social media and content marketing. www.chelseamarketing.co.uk
An 'Instagram foodie' is someone who creates or shares brilliant dishes on Instagram. Along with excellent photography skills, of course. The top foodies are those that have amassed a following of food lovers and are now considered influential figures. An Instagram foodie could simply be a blogger who has a passion for home cooking, or someone who regularly dines out. The most popular type of foodie, are those that share food from the restaurants they visit.
Amazingly, foodies on Instagram can pull in followers just as quickly (if not quicker) than fashion, beauty and fitness Instagrammers These types of accounts attract followers from all over the world, especially those that are based in London.
1. Food Feels
James at @food_feels currently boasts 107,000 followers although he is based in London, he travels mostly between London and Sydney. His account has a great variety of very attractive looking dishes, Enough to make anyone's mouth water and certainly enough to pull in food loving followers.
2. Hemsley Sisters
Jasmine and Melissa Hemsley are already bestselling authors of two cookbooks and have their own series on Channel 4, 'Eating well with Hemsley + Hemsley'. They have a London-based cafe in Selfridges and their Instagram is bright, vibrant and exciting, follow them @hemsleyhemsley
3. KS Ate Here
@KS_ate_here shares the food we all love, the best oozing burgers, pizzas and other gloriously popular dishes in and around London. A visit to his Instagram page is sure to leave you craving the good stuff. Each image captures a tasty moment in time and each restaurant or cafe is tagged within each image.
4. Clerkenwell Boy
Clerkenwell Boy won the award for the best Instagram account as awarded by the Observer Food Monthly @obsfood. This adds more credibility to his already booming account. Primarily based in London, @clerkenwellboyec1 also travels, sharing his overseas foodie experiences. His Instagram is another colourfully pleasing display of amazing dishes and he is also food editor for the @London Instagram account.
5. Deliciously Ella
Deliciously Ella is driving the force behind clean eating in London. With over 1.1 million followers, there is no arguing that she is a powerful influencer for London food. The dishes she presents might be healthy, but they look just as incredible as those guilt-fuelled meals! Ella wants to 'make vegetables cool' and we think she's doing just that! Follow her @deliciouslyella.
Collaborating with a popular Instagram foodie can be a powerful force for your restaurant or cafe. We've put together a useful guide to working with influential food bloggers and social media figures.