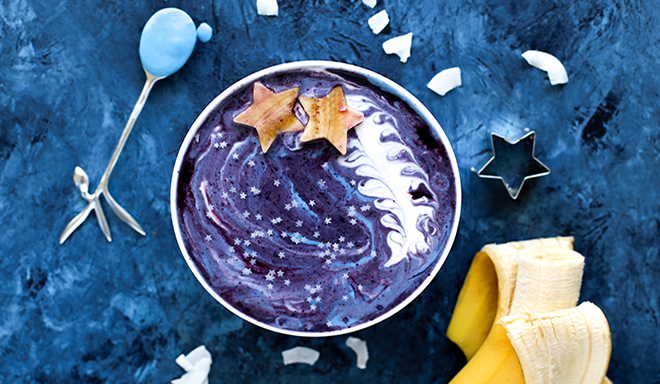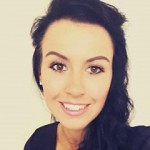 Chelsea Allenby
Chelsea Allenby is a Digital Marketer of 9 years and Managing Director of Allenby Digital Ltd, an online marketing agency she set-up in 2015, specialising in social media and content marketing. www.chelseamarketing.co.uk
5 Food & Dining Trends for 2019
We're a society that grows and develops with trends. It's an exciting time to be alive and an exciting time to be involved in the restaurant industry. There is always something new to learn or embrace every new year that comes. We've picked out 5 popular food and dining trends for 2019; some brand new and some pre-existing trends that are just blowing up further!
New Packaging
Consumers are becoming more and more aware of the damaging environmental effects of plastic. As a result of this, many consumers and businesses are looking to reduce their use of plastic. Much of the food packaging we come across in the UK is made of plastic, so a shift towards new packaging has to happen to overcome this.
For restaurants, the packaging is more of a concern for the takeaway business, in this case, you are presenting the food in some sort of packaging. Biodegradable packaging could be an alternative here, a way to keep food warm and secure whilst also reducing plastic.
Another 2019 trend is edible packaging options such as food-grade biopolymers. This type of packaging forms a film over the food, which cuts back on the packaging but does have limitations in terms of mechanical strength.
Plant-Based Options
The 'plant-based power' movement has really been growing from strength to strength throughout 2019. Non-vegans are opting for more and more vegan food choices and visiting primarily vegan restaurants. This proves that plant-based is an all-around winner and not just for a small minority of your customers.
Plant-based proteins from peas, green lentils, and chickpeas are a big trend for restaurants. Since protein is often associated with meats, this shift to plant-based proteins allows for different flavours and more adventurous menu choices.
Here's a great example of a fully plant-based burger by Patty & Bun. It's a 'pamela' burger which is made from a meat-like patty from plant protein.
Dubbed the 'Five Guys of vegandom', another vegan burger joint winning the game is 'The Full Nelson' in London. The idea is to offer food that meat-eaters love but completely meat and dairy free.
Milk lovers are also exploring other options (again including non-vegans). More and more people appreciate non-dairy milk alternatives such as almond, cashew, oat, and pecan milk. If you own a coffee shop these are ideal kinds of milk to have on your menu.
Ice Creams
Now we're not just talking ice-creams. We're talking creative, over the top unique ice-creams that are truely 'Insta-worthy'. Thanks to Instagram ice-creams are making a come-back and the way we think about ice-creams has changed a lot. It's no longer a case of going to an ice-cream parlour and ordering a standard vanilla cone.
If you're a restaurant that serves up ice-cream, focus on colours, flavours and unique ways of serving it. A cone just might not cut it for that all important user-generated content you need from the likes of Instagram!
Science cream based in Cardiff is 'wales' first and only liquid nitrogen ice cream and desserts parlour'. The way they serve ice-cream is different and exciting too, with lots of different options to choose from.
Eating in Bowls
Eating in bowls is of course nothing new, but it's one of those simple things that became a trend. We can't even say it's a new trend for 2019 but it's certainly picking up speed and getting bigger and bigger. Think poke bowls, ramen bowls and Buddha bowls. Things you usually eat or drink out of something different, like a smoothie, is very popular served in a bowl instead.
Again this type of trend is very visual and comes back to how 'social worthy' it might look. Presentation is key for many and things that are pleasing to the eye become more appealing to the taste-buds!
Here's an example of an Acai smoothie bowl served up by Brother Marcus. Straight away this looks like something you would see on Instagram and that's one of the things that makes it so popular.
Food Tracking
A third of consumers expect food delivery tracking via GPS to become an essential part of the delivery process. Food delivery tracking is already used by large brands like Dominos; customers can see each stage of the order and delivery process which can help with customer satisfaction. It also reduces the number of phone calls to the restaurant following up and checking on orders.
If you offer online ordering and delivery but don't currently have a tracking feature which customers can use, this is a trend that's worth considering. As more and more restaurants start to offer this service, it becomes less of a novelty and more expected.
If you want to discover new trends for yourself, one of the best places to do this is on social media. Instagram is one of the best to use for the restaurant industry as well as Twitter trends. Look for hashtags and check out what competitors are posting and sharing. Trends are not easy to miss!