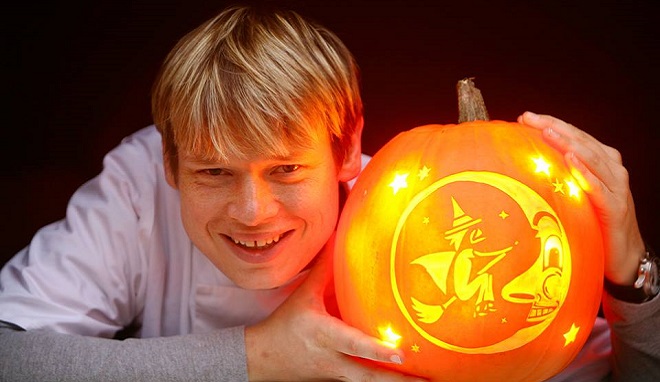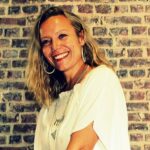 Géraldine Malet
Géraldine puts her passion for the web, marketing and communication, writing and storytelling at the service of companies and entrepreneurs.
October heralds the autumn season, a time for pumpkins, mushrooms and grapes, among others… to say nothing of the Rugby World Cup, or the return of Halloween…
A month brimming with events that provide restaurant managers with a perfect opportunity to liven up their restaurants in all sorts of ways.
Here are five ideas to help your restaurant create a special surprise in October.
Gourmet themes for October
Why not give a certain food place of honour for a week or even just a day?
October kicks off with World Vegetarian Day . It doesn't matter if your restaurant is vegetarian or not; there's nothing to stop you laying on a special veggie menu and making the most of some wonderful seasonal staples: pumpkins, celery, mushrooms, chestnuts, cauliflowers, artichokes, sweet potatoes, apples, pears, grapes, figs, quinces… This almost unlimited list of seasonal products should allow you to concoct all sorts of tasty dishes.
In London, vegetarian restaurant Ethos makes the most of this date via a promotional offer which it has posted on the social networks, and a special discount for its followers and customers.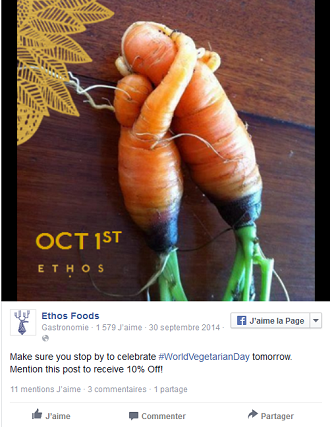 And if vegetarian cooking is not for you, the week commencing 12 October is both National Curry Week and Chocolate Week. Your menu may well feature at least one of these, and if it doesn't, this might just be the perfect moment to include them.
Turn this event to your advantage to whet your customers' appetites and encourage them to stop by or, better still, come back.
Chocolate Week is a fabulous opportunity for any restaurant manager. What could be more tempting than a home-made chocolate dessert? Draw inspiration from this Facebook post from Tom's Kitchen: milk chocolate mousse profiteroles with flaked almonds… A fine example of "food porn" that is sure to make mouths water!
Sporting events
This year, anyone living in the UK will be hard pushed not to notice the Rugby World Cup which, from 18 September to 31 October, will resonate throughout the land to the sound of England's national rugby anthem Swing Low Sweet Chariot. Check out the match schedule and get ready for the final.
You can draw inspiration from this exciting event in all sorts of ways for your restaurant: organizing a competition to forecast results, broadcasting matches along with a special "World Cup" menu, scheduling a happy hour with cocktails named after certain teams or players, offering discounts to customers who come decked out in rugby kit or wearing a national team's colours…
Gordon Ramsay Group's restaurants are all set to go with their list of rugby-inspired dishes.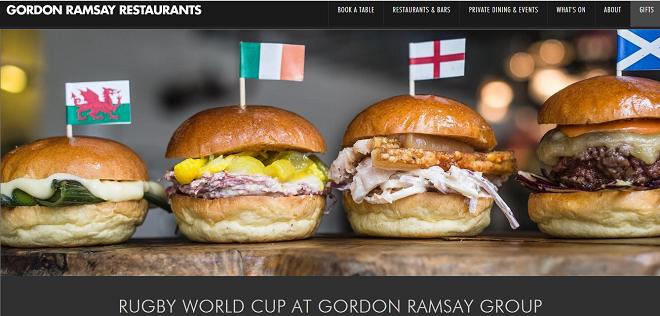 Halloween
31 October not only marks the final of the Rugby World Cup, it's also Halloween! Why not make the most of this spooky celebration to organize a costume contest, or how about a pumpkin carving game?
This is precisely what the Cosmo Restaurants chain has done: whoever carves the pumpkin with the most likes on Facebook wins a meal for 4.
Even the more exclusive restaurants are climbing aboard. In Nottingham, for example, the Hart's hotel & restaurant has organized a competition with a chance to win a one-night stay and dinner for two in their award-winning establishment.
Two events to really make your restaurant stand out
From 1 – 31 October, it's the Big Draw Festival, the biggest drawing festival in the world. For this occasion, why not instil a little art into your restaurant? You could organize a drawing contest as an original way of attracting families to your establishment. Alternatively, you could give your dishes some unique decorative touches and share your artistic creations on the social networks. Or why not arrange for a proper artistic event and organize an exhibition in partnership with one or more local artists?
Whatever your idea, October is the perfect month for letting your imagination run free, and bringing out the inner artist in you!
5 October is World Teachers' Day. You too can contribute to this event, created by UNESCO in 1994 to commemorate teachers' organizations worldwide. For example, you could offer a discount to all teachers who eat at your restaurant on 5 October, and spread the word in the social media. Or why not extend this offer to all customers who come disguised as teachers…
Bonus: for Londoners
October is the most important month of the year for London's restaurants, and for good reason: it marks the London Restaurant Festival, when all sorts of events are organized by London-based restaurants. If you are one of them, you can take part and promote your restaurant. And for anyone else, this annual event is well worth of a visit.
Other interesting dates
4 October: World Animal Day
15 October: Islamic New Year
21 October: Trafalgar Day (Parade in Trafalgar Square, London)
Do you have any other interesting and original ideas to celebrate the month of October in your restaurant? Feel free to share them with us, and by all means send your pictures of whatever it is you are doing at this time of the year to geraldine@restoconnection.com.