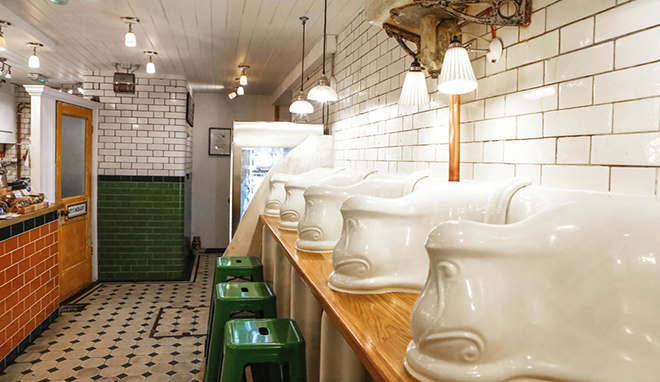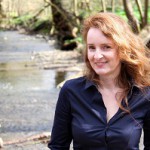 Samantha Priestley
Samantha Priestley has written online and in print on various subjects, including travel, fashion, music, relationships and lifestyle, and of course, food.
If you thought eating out was just about the food, think again. Weird locations, themes, and entertainment, are what's it's all about this year. Combining great menus with unusual settings and added fun, is making some restaurants stand out and pull in the customers. And these 5 crazy restaurants prove that no idea is too bizarre!
The Attendant
These former Victorian public toilets have been giving a new lease of life by being transformed into The Attendant, a top notch London restaurant. That's right, you can now dine out in the building that was once used for spending a penny in! Located on Foley Street, close to Oxford Street, The Attendant has kept the original features, including urinals and trademark toilet wall tiling! Check out their Instagram page for a taste of what they do.
La Bodega Negra
Not for the faint hearted, La Bodega Negra is accessed through a seedy little sex shop. In fact, if you didn't know what was there, you'd be forgiven for giving this a wide berth. But the whole idea is that this is a secret Mexican restaurant, hidden behind a shocking façade. And it works. Even making your way through the adult store entrance will leave you a little uncertain as to what you've stumbled into. Even a peek at their Twitter feed gives you an inkling of the theme here. Situated on Old Compton street, London, this is an experience you'll never forget!
Kitty Café
If you're a fan of feline creatures, Kity Café in Nottingham is the perfect place to eat. Cute kittens and relaxed cats laze around and wander the building while you dine. This isn't just a restaurant with cats roaming free though, this is a re-homing project and the cats who slink around your table while you eat could be yours.  If you see one and fall in love, you can inquire about adopting it, so you might go home with more than a full stomach! With over 20,000 people liking their Facebook page, it's clear this is a popular idea.
Circus
Situated in Covent Garden, London, Circus is a restaurant, cocktail bar, and actual circus all rolled into one. That's right, while you enjoy wonderful food from the Pan Asian menu, fire eaters and acrobats are doing their thing right there in front of you. Take a peek at their Instagram page for a taste of what you can expect. This is the ultimate in entertaining dining out. You might not always know quite where to look, but the food is fantastic and the show is spectacular.
Wunderlust
Want to eat Austrian cuisine on a London bus? Of course you do. Wunderlust is situated on and around a real London red bus at Deptford Church Street. This quirky little restaurant serves Austrian street food and other specials like the summer barbeque and Wunderlust Sundays. And as if that wasn't enough, London DJs will arrive at the bus to entertain diners and drinkers, making this a party bus with a fantastic menu! Keep up to date with their Facebook page for special events and news.
Whether it's the location, the setting, the entertainment, or the theme, the UK's restaurants are bringing something a little extra to their tables this year, and customers are literally queuing up try the next weird and crazy idea in dining out.