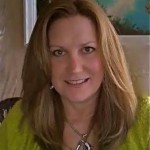 Knowing what is in the hearts and minds of your customers is the key to good, effective marketing and brand management. Without these useful insights, restaurant owners and operators are often flying blind or missing the mark when they are trying to connect with their existing and potential guests. Keeping a sharp eye out for up and coming trends and trying to stay in step is part of the formula needed to keep ahead of the competition and keep your brand fresh. Getting inside of the minds of your of your existing and target customers is another important piece of growing your brand.
There are lots of ways you can try to get these important insights from your customers. Catching them while they are dining in your restaurant, presenting them with a survey link on their guest receipt and utilizing your email list are all effective ways to get a survery opportunity into the hands of your customer. But reaching the target consumer isn't usually the problem. The hard part is getting them to take the actual survey.
Mobile surveys have a much higher response rate
We live in an busy, impatient society. Most consumers don't feel they can spare the time it takes to sit in front of a computer and answer questions. That's why it is important to present your target consumers with personable, easy and fast surveys if you want to get a good response rate. And, one of the best ways to capture their attention and participation, is by finding them where they spend the most amount of time: on their mobile device.
Taking your surveys to a platform that can seamlessly deliver your survey in a mobile format will dramatically influence the response rate from your targeted audience. And more completed surveys will help you guide your marketing efforts in the direction they should go. Let's take a look at a few survey providers that can offer you good mobile survey capability.
SurveyMonkey
SurveyMonkey has been around for quite some time and is the largest providers of survey technology in the world. In fact, SurveyMonkey helps their customers collect over 3 million surveys a day. They have developed their technology with the idea of making robust tools for their customers that are easy to use and affordable. Some of the features of their survey products include multiple question types, customization and brand personalization and the ability to send out surveys via mobile, web and social media. Also, their product integrates seamlessly with other applications such as Mailchimp and Eventbrite.
Once your survey is deployed you can track your results in real time and customize your reporting. If you need to, you can buy a targeted audience by specifying demographics such as location, age and gender.
Typeform
Typeform has tried to reinvent the standard survey by taking it from basic questions to more of a conversation. With inventive design and rich media, combined with cutting edge technology, Typeform focuses on helping create surveys that have a clear objective and well structured questions. Some of the principles they believe are important to adhere to when formulating questions are:
Using simple and direct language
Being specific
Asking one question at a time
Being neutral
Covering all possible answers
Being consistent
Not using jargon
Giving people an exit (allowing them to refrain from replying)
Being friendly and human
Typeform's surveys also adapt to any device to make sure that wherever your targeted consumer receives your survey it will be perfectly formatted. When it comes to analyzing results you can download your results into spreadsheets or download an easy to read summary. You can also store your data easily in Google Drive or Dropbox or send your new email contacts to Salesforce or MailChimp.
Survio
Survio has more than 100 survey templates created by experts to help you create the perfect survey with little effort. Survio provides their survey services for free and sign up is easy. You can also store your data safely, securely and for free. Survio is a good fit for businesses and nonprofit organizations alike.
Survio makes it possible to build surveys so they format correctly on all mobile devices. Results can be viewed in real-time in a variety of tables and charts and, you can download easy to understand, prepared PDF reports. Raw data can be downloaded into XLS, CSV, XML and HTML file formats for further analysis.
Zonka
Zonka is a highly customizable application that has a broad variety of templates to choose from to build your survey. With over 20 question types, Zonka offers a robust , customizable survey builder.
When it comes to reporting, Zonka offers drill-down reporting that is completely customizable and in easy to read and understand reports. With real-time reporting you can see responses as the come in on a quick stat dashboard. This allows you to respond to the data immediately. Zonka also offers great reporting features for multi-unit restaurants and chains that will provide comparative reports, demographic reporting and reporting by individual unit. Zonka also offers a multilingual platform for more flexibility.
With so many good choices available to restaurants to build and deliver great mobile surveys to their customers and target consumers, all restaurants should be using this effective tool to help guide their marketing and the direction of their business. Having a good understanding of your guests and target customer is one of the most important foundation pieces for any marketing strategy, especially for restaurants. Ask your guests about their opinions by using these robust, cost-effective tools and see where it takes your business. You might be surprised.