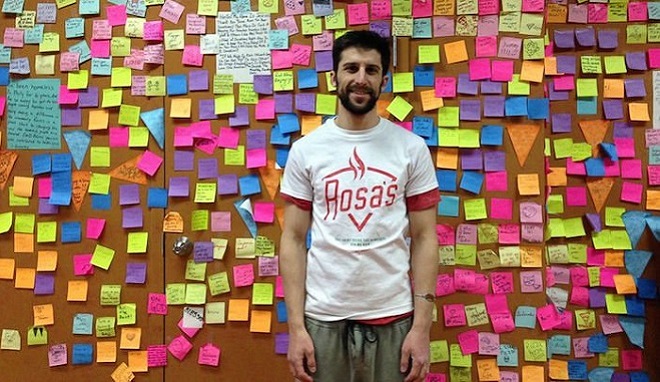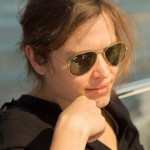 Sophie Lecomte
Consultante éditoriale, Sophie Lecomte aide les PME à attirer plus de clients et augmenter leurs revenus sur Internet.
The moment spent paying the bill in a restaurant is hardly the customer's favourite.
With this in mind, some restaurants have decided to adopt particularly creative payment methods: quirky discounts, meals for free, freely-defined prices…
While not all may be valid for your establishment, you are sure to find some inspiration for your future marketing operations!
Paying for a meal in exchange for "shares" on the social networks
Making gains in terms of online visibility is no easy task for most restaurant owners. Whether for acquiring fans on social media platforms or increasing your number of "shares", it all boils down to creativity!
You may recall the initiative of pop-up restaurant The Picture House in London, where customers could pay their bill by posting pictures of the dishes they had ordered on Instagram, Twitter or Facebook, together with a predefined hashtag.
Clearly, the idea of a marketing operation based on a pop-up restaurant is hardly a viable model for most restaurant owners.
However, it can be a highly effective way of getting people to talk about your establishment and attracting connected customers via ad hoc, temporary operations!
Conversely, perhaps you are increasingly irritated when you see your customers spending more time on their phones than enjoying your dishes?
If so, why not draw inspiration from this restaurant owner and offer a 10% discount to all those who leave their smartphones at the door and refrain from using them for the entire meal…
Adopt the "Pay What You Want" policy
The idea of letting customers pay what they want in return for a product or service did not come about in the restaurant industry. It was made popular by Radiohead in 2007, before being quickly tired and tested in other commercial fields.
Pubs and restaurants were the first to give it a go.
The Soul Kitchen Community Restaurant, which is part of the Jon Bon Jovi foundation (the very one), has adopted this model:
Established in Red Bank, New Jersey in the US, the restaurant's menu does not give any prices. Moreover, it serves regional cooking and uses its own organic garden.
Customers pay what they want, which is considered as a donation. Or, if they are unable to make a donation, they can volunteer in some way to earn a meal.
Another example, this time in Vienna: the Pakistani restaurant Der Wiener Deewan proudly asserts its motto "Essen für alle" (food for all)… and it has been working for years.
Customers who insist on being told how much to pay are given a list of suggestions.
Obviously, this model does not work with all types of customers, and will only be valid for certain restaurants. Whether or not it is sustainable remains to be seen on a case-by-case basis. Some French restaurants, such as La Rose de Marmara, in Marseilles, tried it out for a while, but without finding it to be conclusive.
Overall, however, whether in the catering industry or in other areas of activity (music, hotels, software), this model – and its inherent notoriety – is a good way to leverage bookings and visibility.
Even if you are not an association or a humanitarian-oriented establishment, you can draw inspiration from these examples to organize temporary events based on this model, whether it be for a special day or a longer period.
You could even team up with a local association while you're at it!
Offering quirky reductions
For some restaurant owners, their establishment is basically an extension of their personal convictions… and it shows on the bill!
In Louisiana, for example, the Bergeron's Restaurant offers a 10% discount to all those who come with their gun!
A slightly more moderate approach, but just as funny, is that of restaurant Not A Burger Stand (Burbank, California), which offers a 10% discount to customers who place their orders by imitating the character of the day!
This is also an excellent way for a restaurant to create buzz on the social networks:
You should come do this. We'll happily applaud! pic.twitter.com/gPxgBAhmV1

— Nota BurgerStand (@NotaBurgerStand) 23 Janvier 2015
Not to be taken literally: free meals for the most beautiful customers
In January, Korean restaurant Jeju Island in Zhengzhou, China, created a buzz by deciding to offer dozens of meals a day to its "most beautiful" customers. The owner installed what was essentially a face scanner at the entry to his restaurant. Plastic surgeons then evaluated each person on the basis of a list of aesthetic criteria…
Shameful: At a Zhengzhou restaurant, those with 'beautiful faces' – as judged by plastic surgery sponsors – eat free. pic.twitter.com/AnGYAKtWqw — Steve 史進 (@ChineseCurrents) 13 Janvier 2015
If you find this concept shocking, rest assured: you are not alone. No matter, the name of the restaurant went viral as a result of this stunt… To be sure, it is best to strike a balance between an original concept on the one hand, and an ethical one on the other!
A slice of pizza for a post-it!
To round off this article, I would like to share the story of Mason Wartman with you.
In this pizza restaurant, which opened at the end of 2013, customers can pay an extra dollar for a post-it which they put up on the wall, and which serves as a voucher for a free slice of pizza to benefit people in need.
Mason Wartman, the young creator and owner of Rosa's Fresh Pizza, has delivered more than 10,000 slices of pizza in one year thanks to this simple and generous idea!
Even though Mason Wartman wasn't looking to create a buzz in any way, that is exactly what happened. Word of mouth from this initiative means that customers now flock in not only to buy tasty pizzas, but also to take part in this act of solidarity.
Customers often leave kind, personal messages on their post-it "vouchers" for the attention of their happy beneficiaries.
A story with a happy end that could well inspire others….?
Have you ever tried an original concept to reduce the bill or attract new customers? By all means tell us about it or leave a comment.