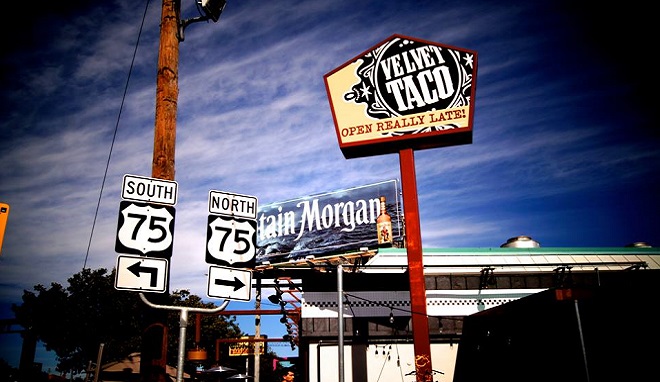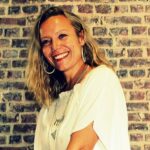 Géraldine Malet
Géraldine puts her passion for the web, marketing and communication, writing and storytelling at the service of companies and entrepreneurs.
Today, we would like to share 4 fast food concepts recently observed in the United States.
Not only are these concepts an excellent source of inspiration for all restaurant entrepreneurs, they may well also anticipate coming trends this side of the Atlantic.
Pieology
"If you can dream it, you can do it".
Thus goes the credo of this rapidly growing pizza chain, which has enjoyed spectacular growth in the US, having already created 71 sales outlets, with a further 16 in the pipeline…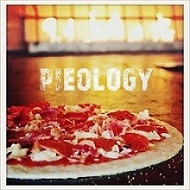 It was based on his observations of the pizza market that the chain's founder Carl Chang (former coach and brother of tennis champion Michael Chang) came up with the Pieology concept. He basically realized that pizzas, originally an enjoyable dish to be shared, had gradually lost much of their fun, were usually eaten in a hurry, and often via lacklustre promotions and coupons… To restore the pizza's authenticity and conviviality, he created Pieology.dna
More than just a pizzeria, each outlet is a place for sharing dedicated to the community, and for spending precious moments among friends or family in a welcoming environment where guests can rediscover – and celebrate – the pizza.
The Pieology concept's ingredients for success
Pieology adopts the ultra-customization trend: customers get to customize their pizza from a choice of 40 ingredients. On a recent Instagram post, the brand boasted a potential 13 trillion possible combinations!
High-quality ingredients. Most ingredients come from local productions, the pastry is home-made, and the brand even offers wheat or gluten-free dough.
Very reasonable cost: a customized pizza sells for around $8 (5.6£).
Its philosophy and its values are also factors for success. Each restaurant has its own wall of quotes on the subjects of happiness, family, sharing, etc. In fact, Carl Chang calls his customers "Pieologists", a term that carries a certain life philosophy.
Lastly, the restaurants adopt a friendly, welcoming layout with large tables to facilitate encounters, exchange and shared moments. In other words, the make-up of brand's DNA.
Check out our Friday Fan Pic! Thanks to Gabriela D. for sharing this video with us!Hang in there Pieologists! The weekend is on its way!

Posted by Pieology Pizzeria on Friday, May 9, 2014
Velvet Taco
Velvet Taco is a Texan brand name that specializes, as its name suggests, in tacos: the unavoidable classic of Mexican cuisine.
The Velvet Taco concept's ingredients for success
Firstly, its price: for $4 on average (approx. €3.50), customers can choose from 21 different recipes including chicken, beef, pork, eggs or fish, with generous and colourful portions.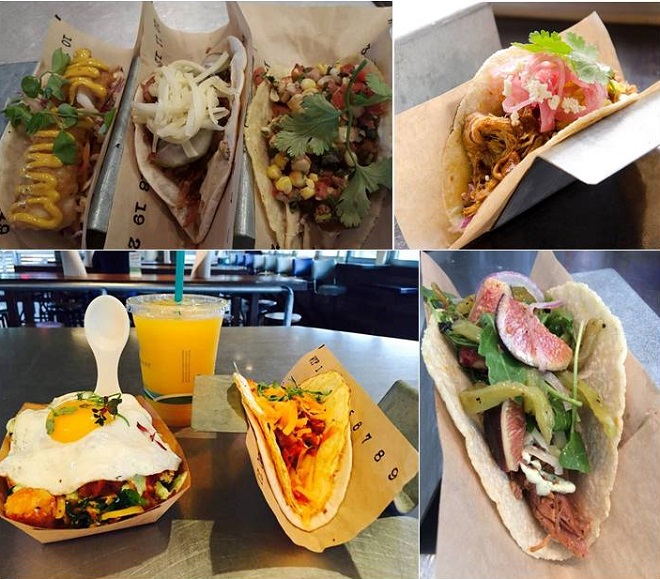 In addition, the brand has managed to position itself perfectly on the so-called "fast-casual" market, cleverly combining the codes inherent in fast food (quick service, food you eat with your fingers) with those of a more traditional form of restaurant (customers can also sit at tables in a comfortable setting to enjoy their meal). It has thus managed to revisit a street food classic with a modern, almost gourmet touch.
Combining wood and metal, its carefully devised environment, both modern and traditional, is another factor that suits all generations.
Although positioned as a taco brand, The Velvet Taco also provides a takeaway grill offer to appeal to a different type of customer.
The brand has clearly realized that it stands to gain a great deal by offering a wide range of drinks, which are profit drivers. Here you will find margaritas, sangria, local beers, as well as sodas made from natural cane sugar.
Installed in urban areas and working long business hours (open until 4 am on Fridays and Saturdays), the Velvet Taco appeals to a very wide customer base, from families to revellers, from workers to white collars.
Lastly, the brand focuses on friendliness and a certain sense of "community": its large tables give each restaurant a warm atmosphere and make meals a chance for sharing moments with others.
How to make a #2 Rotisserie chicken taco!

Posted by Velvet Taco Dallas on Saturday, October 11, 2014
The Boiling Crab
The Boiling Crab is a slightly different take on the seafood restaurant.
Reasons for the success of The Boiling Crab concept
Firstly, the cooking: the restaurant offers dishes with a spicy Cajun flavour, the only type of cuisine that is really typical of the United States, with a combined French, Spanish, African and Creole influence. It is thus positioned on an exotic niche, but one with a certain patriotism.
Next up, its straightforward menu: seafood and fish with different sauces (more or less spicy), fries, fried chicken, boiled corn, and that's it!
Also and especially: its unconventional, non-trendy concept, which has effectively sealed its renown. Here, there are no frills: the food is served in large plastic bags (that's right!), placed atop big tables positioned near to one another to add to the friendly environment. And there are no knives or forks: here, you tuck in with your fingers! The only "equipment" is a bib and paper serviettes (yup!).
Lastly, apart from its unmistakably excellent cooking and fresh ingredients, what really makes the success of The Boiling Crab is its friendly, down-to-earth service, its big tables where guests can eat wholeheartedly and without any awkwardness, and its noisy atmosphere… The result is a unique, fun experience that customers are eager to share on the social networks.
The Boiling Crab has its own YouTube channel where you can see and hear the concept for yourself…
Amsterdam Falafel Shop
Are you familiar with falafels, the traditional Middle Eastern food made from chickpeas? It's the star product of restaurants operating under the Amsterdam Falafel Shop banner, created by Scott and Arianne Bennett, who exported the idea from Amsterdam to Washington DC in their very own way.
The Amsterdam Falafel Shop concept's ingredients for success
Firstly, this franchise stands out for its excellent cooking. Coming up with an offer based exclusively on a chickpea mash might seem like a gamble, but it is one that has been carefully thought out. Mediterranean and Oriental cuisine are presently booming: in the US, sales of hummus have increased from $5 million to $200 million in the space of 15 years!
The low cost of the products used is also an ingredient for success. Since the main ingredient – chickpeas – is not subject to fluctuating prices like other products such as beef or pork, the brand is able to guarantee its margins.
Another factor for success: its straightforward menu. Customers choose between a sandwich (large with 5 balls of patty, or small with 3) or a bowl (priced by weight) which they can then stuff full of a wide choice of ingredients and sauces, complete with French fries
In the US, just like in Europe, there is a growing demand for healthy eating. By positioning itself as a restaurant that caters to vegetarians and vegans, the brand targets customers who are attentive to their health, and with a certain purchasing power…
Tomorrow's successful concepts for fast food in the UK?
If you are thinking about setting up a fast food or fast-casual restaurant but are short on inspiration, or if you simply want to add something different to your existing concept, my best advice is to draw on the realities that transpire from these 4 concepts and which form the cornerstones of their respective successes:
Go for quality and simplicity: a limited number of high-quality products presented via concise menus.
Develop a concept that goes beyond the actual cuisine, and don't overlook your beverages – profit drivers that are all too often neglected in fast food concepts.
Focus on conviviality, sharing and a sense of belonging to a community: big tables, smiling staff, friendliness, transparency… Like the 4 brands featured here, make sure you draw on the social networks, and provide additional services such as online ordering, as is the case with Velvet Taco and Pieology.