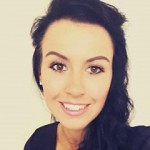 Chelsea Allenby
Chelsea Allenby is a Digital Marketer of 9 years and Managing Director of Allenby Digital Ltd, an online marketing agency she set-up in 2015, specialising in social media and content marketing. www.chelseamarketing.co.uk
Sometimes changing strategy is the best move. Just because you develop an initial plan of action, doesn't mean it's set in stone. Remaining reactive is the best way to develop, just as Bite Me Burger did.
Bite Me Burger has taken the concept of 'sliders' from our American friends and created innovative tasting mini burgers. Rather than having one large burger with only one filling, customers can choose a box full of multiple different mini burgers. This concept, of course, isn't new in itself, but the variety and combination of tasty flavours make Bite Me Burger a winning brand. There's even a tribute to the McDonald's Big Mac, which they've named the Beef Encounter. Continuing with the American style theme you can also grab a thick tasty milkshake alongside your box of sliders. Chef Adam Rawson is the brains behind Bite Me Burger Co, a former Head Chef at Pachamama.
The Change Of Plan
The original plan for this fast-growing company was to open a permanent location in London. This is still very much on the 'future plans' list, but Rawson identified a new opportunity offering pop-up and delivery-only services instead. He quickly realised that pop up stores could provide access to new customers in some of the most iconic locations in London. They can react quickly to the market, new events and new places. It also allows the company to invest more of their financial resources into marketing and growth.
Bite Me Burger uses UBER EATS to deliver their delicious burgers across London. This partnership gives them the opportunity to reach those who want to enjoy sliders in their home or office. Right now, this is a clear winner when it comes to strategy. Rawson has also been able to invest in more staff to grow and develop their pop stores and delivery services. If Rawson had stuck with his original plan and hadn't stayed open to the idea of change Bite Me Burger would not be where it is today.
Bite me Burger is on a mission to make the world a burger place and we think they're doing just that!