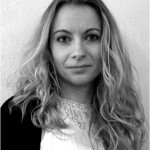 Sylvia Frétaud
Avec un double cursus universitaire en architecture et en communication, Sylvia s'est forgée une riche expérience en communication et gestion de projet que ce soit en agence ou en entreprise.
Have you ever wondered what it would be like to receive your home deliveries by drone? With the prospect of avoiding traffic and gaining time, this is one of a number of innovative solutions currently being considered for delivering meals to customers' homes. Domino's Pizza was the first to try it out. Others, meanwhile, are testing delivery robots…
Domino's Pizza takes off in New Zealand where it delivers the first pizza ever by drone
On 25 August 2016 in New Zealand, Domino's Pizza launched a trial for the first ever pizza delivery service by drone. The American giant chose New Zealand because its aviation regulations concerning the use of unmanned flying devices within its airspace are much more liberal than in many other countries.
This makes it the ideal location for launching new technologies, like delivery by drone. To provide this unprecedented service, Domino's Pizza teamed up with Flirtey, a New Zealand start-up specialized in carriage by drone. Don Meij, Domino's CEO, explained the reasons behind this innovative strategy on the brand's website: "With the increased number of deliveries we make each year, we were faced with the challenge of ensuring our delivery times continue to decrease and that we strive to offer our customers new and progressive ways of ordering from us". He added: "We've always said that it doesn't make sense to have a 2-tonne machine delivering a 2-kilogram order".
For the time being, partners have limited the delivery area to within a radius of 1.5 km around restaurants equipped with DRU Drones. These drones fly at a speed of 30 km/h and an altitude of approximately 60 metres. If the first tests prove conclusive, they will quickly extend the delivery radius to 10 km. Domino's Pizza is already thinking about developing this experiment in Australia, Japan, and four European countries: France, Belgium, Germany and the Netherlands.
Starship Technologies chooses the UK and the USA for the launch of its delivery robots
Meanwhile Ahti Heinla and Janus Friis, co-founders of Starship Technologies, have taken a more down-to-earth approach by testing delivery robots in the UK and the USA. These robots are actually self-driving mini-vehicles that can deliver parcels and groceries in less than 30 minutes within a 5-km radius. They move at pedestrian speed and weigh no more than 18 kg, fully loaded. These self-sufficient, connected robots are geo-localized so that deliveries can be continuously monitored. The cargo bay is locked throughout the journey and can be opened only by the recipient, who enters a code received after placing their order.
Equipped with cameras and microphones, these robots are constantly and remotely monitored by human operators who can intervene in the event of a problem, or interact with passers-by. So far, Starship Technologies has produced 65 of these robots, however the company recently joined forces with Just Eat, which will soon be inviting London-based restaurateurs to make deliveries to their customers using these unmanned vehicles; so this number looks set to rise quickly. In terms of production and deployment costs, it look like ground-based drones have the edge over airborne drones, at least for the moment.