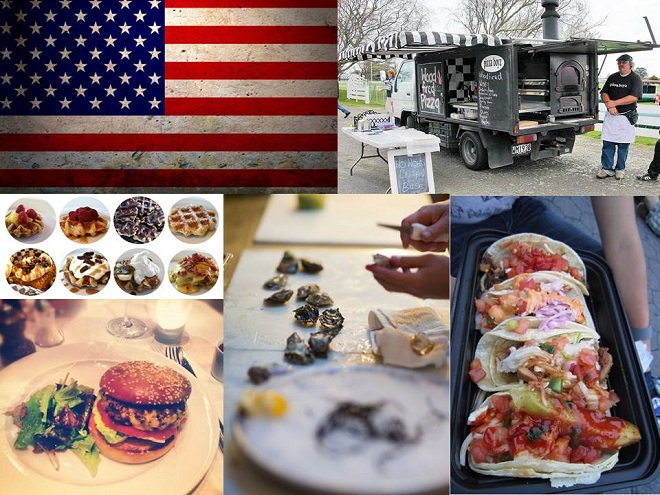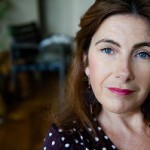 Anne-Claire Paré
Anne-Claire Paré est la référence française en matière de tendances internationales en restauration.
The rise of craft beers, and of dishes that go with them
While microbreweries have always been a part of the landscape, Americans have recently begun to take their beer more seriously… This in turn is pushing restaurants to upscale their cuisine to offer dishes that complement these brews. The Monk's Kettle tavern in San Francisco organizes regular tasting sessions around its beer. Its next one features scallops with fennel risotto and potatoes served with a Norwegian beer.

Peruvian cuisine is here (at last)
For the past five years, experts have been predicting that the next big thing would be Peru. Does this mean we have finally made it? In Los Angeles, a local magazine recently published a list of the
"15 great Peruvian restaurants you have to try". Meanwhile, new Peruvian restaurants are springing up in New York and London. For Lima-born Ricardo Zarate, the revered chef at two of them, namely Picca and Mo-Chica, this comes as no surprise. "500 years in the making, Peruvian food is now ready to take on the rest of the world. And it's going to be huge because it's a whole new profile of flavours."
Charcuterie for everyone
Long restricted to a mere handful of restaurants, establishments where customers can taste cold meats over the counter are on the rise. This phenomenon could be explained by the increase in the cost of raw materials, more pronounced than that of labour. Consequently, a number of restaurants have started to produce their own charcuterie. In Chicago, the Markethouse Restaurant recently launched its charcuterie to-go program, featuring sausages, bacon and pâtés, among others.
Kid-friendly food for adults, adult-friendly food for kids
For French chef Cyril Lignac, children have every right to enjoy delicate flavours and textures.
Something strange is happening… children's menus are growing up. Whereas on one side of the fence, adult menus have become increasingly replete with references to food for kids, on the other side, children are being offered a wider choice of flavours and textures, rather than some token gift. It seems that kids have changed and no longer necessarily want to be considered, ironically, as children. In addition, their mothers are increasingly attentive to what they eat. As a result, children's menus look more and more like those of their parents, while at the other end of the spectrum, adults are going back to their childhood with dishes such as macaroni and cheese, burgers and cookies…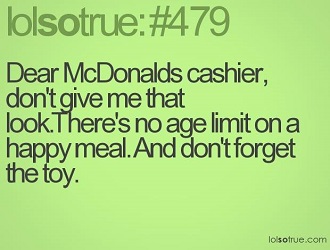 The obligatory health food movement
While "healthy" does not always rhyme with "sexy", healthy ingredients are gradually becoming the norm, especially on the two most sophisticated sides of the US, i.e. the east and west coasts. Customers will now find salads garnished with dried blueberries, avocado, orange, ancient cereals such as spelt wheat, green cabbage, lentils, and so on. Having said that, not everyone is always willing to pay more, although 41% of young adults (according to NPD USA) say that they are. One thing is for sure; the health food market is not about to stop its inevitable ascension…
Bars that are less barbaric
More and more restaurant owners are coming round to the idea that the bar or lounge is not just a corner of their restaurant, but a fundamental component of the service they offer, one that will appeal to customers who are looking for a more relaxed environment. Home-made cocktails, beer cocktails, pitchers to share and alcohol-free drinks prepared on the spot are increasingly commonplace in response to this demand. Accordingly, bar food has become a hot issue, and the areas dedicated to it are getting bigger…
The product, the product, and nothing but the product
The new star is no longer the one who concocts divine recipes, but the one who sources the ingredients — authentic varieties from local farms or even gathered in the wild — and then prepares them within the hour. While just about anyone can cook a chicken, restoring worthiness to ingredients that are all too often pushed to the edge of the plate takes a certain elegance!
Europe is back
Having been spurned in favour of American tradition or regional specialities, the table has turned once again for European cuisine. The Culinary Development Center has detected the return of good old fashioned recipes to our menus: beer and bratwurst, smoked fish and rye bread, schnitzel and spaetzle (traditional German egg noodles). The London gastropub model featuring upgraded cuisine served in a contemporary environment is the way forward. The format most in vogue right now is that of the beer garden.
Street food still up there
Food trucks continue to influence every aspect of culinary creation: they must be doing something right if their customers take the trouble to keep coming back and queue for hours. The increasingly popular fish tacos phenomenon, imported from California, offers an excellent illustration of how ideas initiated by food trucks can be taken up by permanent restaurants. Barbecue-style food trucks have also made a name for themselves: according to a recent study, 63% of the 500 biggest chains offer barbecue products either as flavours, ingredients or preparations.
The burger goes from strength to strength
Every year, the burger tops the list of the most popular dishes, and it seems set to continue… Upcoming trends: more premium ingredients and toppings. All the leading chefs have opened up their burger joint: it's cool, easy to manage and cost-effective: Hubert Keller claims that his Las Vegas Burger Bar brings in a 35% profit, compared with between 9 and 12% in his fine dining establishments. Enough to whet every restaurant manager's appetite…!