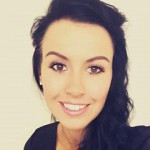 A landing page is quite self-explanatory, it is literally the page that a visitor first lands on when they arrive at your website. It's important to consciously make your landing page the best it can be because it's the door to the rest of your website. The content you present to a visitor on your landing page determines what action that visitor takes next.
Typically the landing page is the homepage of a website, but it could sometimes be another page with a specific goal. For example, you might have been using a Facebook marketing funnel to collect entries to a competition. Your landing page for this funnel might simply be a lead collection form on a different page of your website. Regardless of the type of landing page you're creating, these six golden rules still apply.
Use a Hook
If the landing page on your restaurant's website doesn't incorporate some sort of immediate hook, it will result in a higher bounce rate. When a visitor 'bounces' it means they have arrived at your website and left immediately without clicking anything at all. A bounce suggests your content is not relevant to that visitor, not interesting enough or even off-putting (i.e not mobile friendly, difficult to read etc,). It's normal to have some visitors bounce, but a high bounce-rate should be cause for concern. A hook can be absolutely anything that grabs the visitor's attention within the first couple of seconds.
Video Increases Conversions
Video content is an ideal way to grab attention and act as a hook. It's immediately engaging and easier to convey what your restaurant is all about. If you're struggling with a hook, then choose this winning content type every time!
Use a Call-to-Action
So now you've got the attention of your visitor. That's great, but now what? You need to make the most of that attention and turn it into action. Your landing page should have a simple goal, it needs to direct each visitor to the next relevant page or area. You might want to invite visitors to sign-up for your emails. If this is the case you need to use a capture form and provide people with a good enough reason to sign-up (discounts, exclusive deals etc,). The purpose of your landing page might be to direct visitors to your online booking function to reserve a table, or to place an online order for delivery.
Make it very clear what a visitor needs to do next. Guide them through the process, use large clickable buttons with simple direction. E.g, 'Click here to reserve a table', or in Dominos case, 'Order Pizza Now'.
Clean and impactful Design
Don't clutter your landing page with lots of text and an overload of images. Keep it simple and direct. Does it deliver impact with a punch? Ensure it's a clean design that's straight to the point, and not too overwhelming. Minimalist designs often work the best and don't forget to keep everything organised, highlighting the key message above the fold. Here are some good examples that do just that:
Mobile Friendly
This one is absolutely vital. If you're landing page isn't mobile friendly you stand no chance. At this stage in the game your entire website should be 100% mobile friendly anyway. If visitors need to fumble around zooming in and out to read the page or navigate around, they will simply leave. Everything needs to be easy. The easier a landing page is to understand, the better it will convert.
Use Short Forms
If you do need to include a capture form to collect any information such as email, name or booking details, keep it short! Again, short forms convert better and reduce bounce rates. Why? People get bored and frustrated easily, especially in the digital space where everything is accessible at the click of a button.
A final note; always test your landing page when you make new changes to it. A simple A/B split test that allows you to show 50% of visitors the old version and 50% of visitors the newly adapted page. This enables you to keep the changes that prove effective and remove the others.