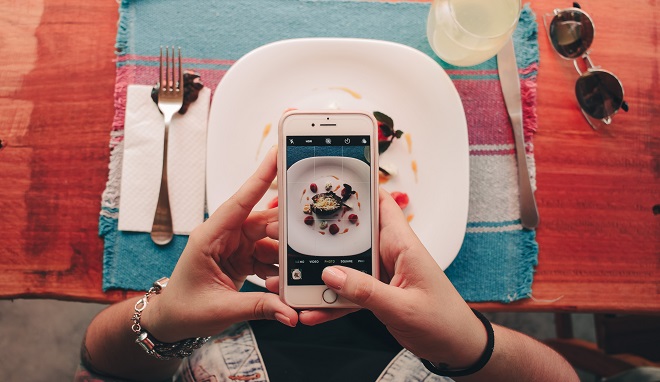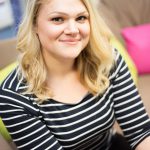 Jenna Owen
Jenna Owen has over a decade of experience covering retail and technology stories, both from the UK and internationally.
There is no doubting the power of influencer marketing within the restaurant industry. According to Zizzi, the average 18-35 year old spends over 120 hours every year perusing photos and videos of food on Instagram. Furthermore, food-related content draws more interest and engagements from users than any other category, with #food reportedly used over 250 million times on Instagram. Combined with revelations from Stackla that 71% of consumers are more likely to make a purchase based on social media references, the argument for restaurants embracing the power of social is undoubtedly compelling.
That said, in light of several high profile scandals which have led brands to sever ties with their influencer collaborators, many are naturally anxious of the potential risks to brand damage that may result from this type of marketing activity. Thankfully, the overall consensus is that influencer marketing is here to stay and continues to deliver clear brand benefits, providing it is conducted correctly and with the right people.
The Definition of Influencer
According to the Cambridge Dictionary, in a marketing context, an influencer is described as 'a person or group that has the ability to influence the behaviour or opinions of others'. Traditionally, influencers tend to be celebrities or other high profile individuals who would be appointed as 'brand ambassadors'. They would likely appear in advertisements and their endorsement would serve as a nod to audiences that this brand, product or service could be trusted. These kind of collaborations typically come at a high cost and are usually only adopted by larger chains or brands who require a single voice to reach a broad audience across multiple locations.
With the explosion of social media in recent years, the emphasis has rapidly shifted from these more traditional influencers to a growing army of 'micro-influencers' who have smaller, but highly engaged, audiences. Coming in at just a fraction of the cost, these individuals are able to utilise their social media prowess to significantly drive traffic, visibility and ultimately, sales.
This community of micro-influencers includes local lifestyle bloggers who, given that 69% of millennials have photographed their meal at a restaurant, are highly likely to incorporate food-related posts into their content schedule. Additionally, there are specific restaurant-reviewers whose profiles are dedicated exclusively to promoting the best cuisines to their food-loving audiences. There are also endless non-competing businesses that can provide valuable collaborative opportunities, particularly those in the local vicinity that are likely to be engaging with a similar audience. Each have their own merits depending on the overall objective of campaign.
Sourcing Good Influencers
Seeking out good micro-influencers within the local area may seem like a straightforward approach for any restaurant – however, given that anyone can set up a social media profile and purport to be a great 'influencer', finding the right individuals to support your business objectives requires a little more research and preparation. For those who don't have the support of a marketing or PR agency, this unfamiliar territory can be even more challenging and time consuming.
The first step is to define the type of audience you wish to target. Understanding exactly what kind of customer you are seeking is essential, as this will help to identify influencers who are currently engaging with exactly these kind of people. The second step is to determine what your overall objective is, such as raising general awareness or encouraging people to take up a specific offer, as this too will determine which kinds of influencers you may choose to work with.
There is much debate over what constitutes a 'good' micro-influencer and there is a particularly helpful definition provided by e-consultancy, which described two types; Makers and Shakers. A typical 'Shaker' is likely to have fairly large social followings, in excess of 3,500, and are often used for campaigns where the objective is raising brand awareness. A good example of a 'Shaker' would be 'rosiefoodie', AKA Rosie Burkett, who is a food influencer, stylist and journalist. With over 77K followers on Instagram, she is also frequently referenced by other food bloggers and national publications.
In comparison, 'Makers' will have a much lower following of around 1,700, but are much more likely to influence their audience to take a specific action. 'LondonFoodieReviews' has 1,725 followers, with an average of 180 likes per post and regular comments and engagements from their audience. Clearly, understanding what you want to achieve and who can help champion your message to the correct audience are essential components for the execution of a successful influencer marketing campaign.
Reaching Out
Having identified suitable influencers to work with, the next step is simply to reach out to them and discuss your ideas. Most will indicate via their profile bios whether they are open to collaborations and will tend to display an email address or other contact information for potential enquiries. Before getting in contact, it is worth familiarising yourself with their previous content, language and tone, to ensure you are likely to obtain the best outcome from the partnership.
When considering what kind of collaborations to discuss, there are a number of options available;
Launch Party – If you are launching for the first time, invite influencers to your launch event so they can taste your food, meet you in person and share pictures or videos of the event with their audiences.
Tasting Events – If you are launching a new menu, invite your influencers to a dedicated tasting event where they can try out tasters of your new offerings. Again, these experiences can be shared with their audiences and you will also gain valuable insight into any improvements or suggestions before rolling out to your customers.
Review Meal – One of the most common strategies is to offer a complimentary meal in return for a review, as this can help to boost visibility with local audience, but it is important to ensure the outputs are agreed in advance, perhaps even with a contract, before the review takes place.
Behind the Scenes Content – Perhaps you have a signature dish that everyone wishes they could make, or simply want to show a behind the scenes look at your restaurant. This kind of exclusive content provides valuable content to influencers and also helps to showcase the personality of your restaurant and staff.
Customer Offers – Allowing influencers to provide special offers and discounts to their audiences is great for gaining direct actions, and by providing individual codes to each influencer, you can track the success and ROI from each campaign.
Collaborative Idea Creation – More forward thinking restaurants understand the importance of long term collaborations and actively engage with influencers to help shape future offerings and dishes. Not sure which sauce to use over your new pudding? Invite some of your most trusted influencers to try a few different options and give you their verdict!
Case in Practice: Pizza Pilgrims
A particularly good example of successful influencer marketing was conducted by Pizza Pilgrims, who placed digital marketing at the heart of their business from the onset. Having travelled to Italy to learn the craft of making authentic pizzas, they created a YouTube channel of their journey, building a following before the business had even launched. Given their location in Soho, London, they needed an effective route to market that involved targeting people within approximately one mile, with influencer marketing proving most successful. The founders have continued to focus on building strong relationships with influencers and cites making them feel valued as a critical component. They revealed that going above and beyond simply offering free products for review and actually getting them involved in campaigns and projects helped both parties to feel that they were gaining something from the collaboration. This included offering their influencers the chance to taste test different types of mozzarella to decide which they would use.
Other Considerations
Before embarking on your influencer marketing campaign, it is important to consider how the success of the campaign would impact your business. Do you have enough staff to handle a sudden influx in customers if you had ten influencers posting content at the same time? Do you have enough stock of your new menu item to ensure any surges in demand don't leave your customers frustrated that you've run out? Will the dining experience of your existing, loyal customers be affected in a way which may cause them to consider dining elsewhere in the future? Ultimately, a successful influencer marketing campaign should always work alongside your existing marketing and customer relationship management strategies, so that both work together to help you achieve your objectives.