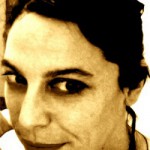 Célia Vaudaine
Après des études littéraires, de sciences politiques et de gestion de projets, Célia a enchaîné les expériences dans le monde de l'édition puis sur des projets de communication en France et à l'étranger.
Organised from 3 to 5 September 2017 at Olympia London, the Speciality & Fine Food Fair is an event not to be missed. The three-day event is dedicated to food and drink buyers from the speciality and artisan food industry (independent retailers, delicatessens, chefs, hoteliers, restaurateurs and importers, distributors & wholesalers).
This year, the Discovery Zone, a new area, will showcase latest food and drink innovations produced in the UK.
At Scale Up, you will also find a series of roundtables with top notch professionals from the industry who will give you advice and solutions to help you grow your business. Find the programme here.
To get inspired, features and live cooking demonstrations are on during the whole event around thematics like 'The Trade Secrets of Social Media Success', 'Organic, How to Sell It', or 'Embracing Technology in Hospitality'. Find the programme here.
And of course, the famous trade showcase of luxury and gourmet chocolate, the Speciality Chocolate Fair, is still part of  the event for you to discover the latest trends and 50 fine and artisan chocolate producers.
To know more about the  event, visit the Speciality & Fine Food Fair website, their Facebook page or their Twitter account.