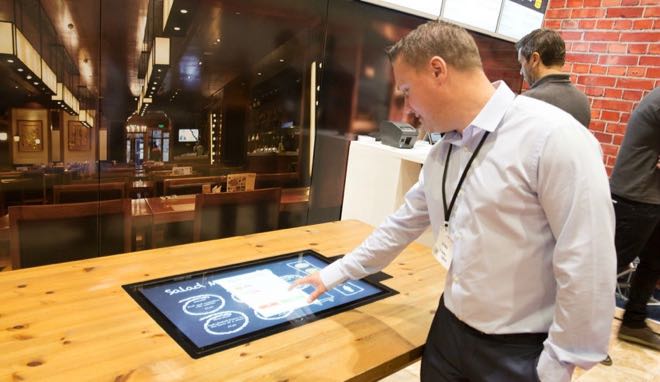 Laure Misse
Après un master en commerce international et un mastère spécialisé en Communications, Laure débute sa carrière en agence de communication à Paris.
The Restaurant & bar Tech Live is the largest European event devoted to new technology and services that are reshaping the restaurant industry. This annual event is a must-attend event for restaurant owners who want to keep up with technology.
The Restaurant & bar Tech Live will take place on the 25-26 of September 2018 at ExCel, London.
It offers visitors a unique opportunity to discover and try the latest products, apps and services provided by national and international suppliers. Besides, attendees will have access to seminars, debates, demonstrations and interactive features, presented by leading experts in the restaurant industry. All major issues related to the restaurant industry and the new technology will be covered.
The Restaurant & bar Tech Live 2018 will run alongside:
– The Restaurant & Takeaway Innovation Expo 2018 (a must-attend event for restaurant owners who want to maximise their profit, build their brand and grow their business – with over 150 seminars and 350 exhibitors)
– Street food live (with 50 educational seminars and 120 suppliers
– The Restaurant and Bar design (with 120 seminars and 200 suppliers, divided in 4 zones: Alfresco for outdoor furniture, Lighting, Design, Furniture)
For further information or to get a free ticket, visit: http://www.restauranttechlive.co.uk/