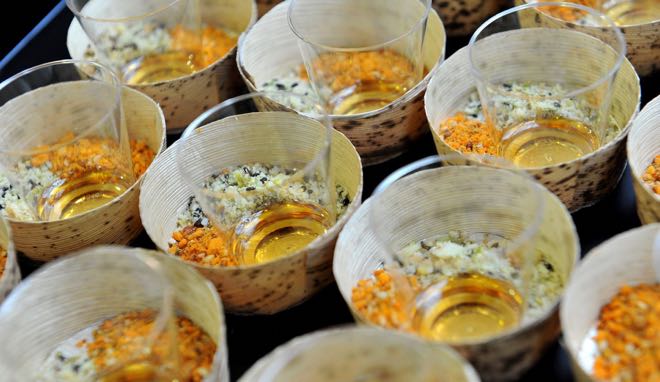 Laure Misse
Après un master en commerce international et un mastère spécialisé en Communications, Laure débute sa carrière en agence de communication à Paris.
The Speciality & Fine Food Fair will take place on 2-4 September 2018 in London (Olympia).
This annual event gives an opportunity for chefs, restaurants, hoteliers, independent retailers, distributors and delicatessens to meet over 700 national and international producer and suppliers of artisanal food and drinks. But, it is also an occasion to keep up with of the latest trends, including sustainability, health issues such as allergies, alternative proteins, flavours and menu design.
Visitors will be able:
– to get demonstrations and advices – Live Kitchen.
– to discover the latest food and drinks from businesses under 3 years – Discovery zone.
– to get advice and practical solutions to overcome some of the everyday business challenges – Scale up Workshops.
– to benefit from the experience of other small businesses and from industry experts – Food for Thought Stage.
– to meet the 50 Finalists of the Great Taste Award that will be showcasing their products.
– to discover artisan chocolate producers – Speciality Chocolate Trail.
The program for 2018 is not available yet but you can sign up for updates on the event website.