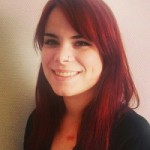 Julie Marie Millot
Passionnée par le webmarketing, j'ai commencé ma carrière il y a 3 ans en tant que community manager dans l'enseignement supérieur.
In the world of social media, where there is an incessant and ever-growing stream of information in which users tend to get lost (and weary), punchlines and images are all-important. Today more than ever, an image can make all the difference!
But which social media image sizes to use?
Image sizes on Facebook
Considering that one third of all Facebook users are looking for enjoyment, it goes without saying that posts with no eye-catching pictures are more likely to bomb. In fact, on Facebook more than anywhere else, a picture is worth a thousand words.
Profile image: 180 x 180 pixels, even if it displays at 160 x 160 pixels on your page.
Cover photo: between 399 x 150 pixels and 851 x 315 pixels. For best results, use an RGB JPG or PNG file.
Highlighted image: 1200 x 717 pixels. Note: this must be a high-resolution image!
Shared image on Facebook: 1200 × 630 pixels.
Shared link on Facebook: 116 x 116 pixels for a square image, 1200 × 628 pixels for a rectangular image.
Image sizes on Twitter
Finding the right words to ensure your tweets generate buzz is important. But Twitter increasingly lends itself to images, which is good news for all those Tweeters who find 140 characters too restrictive!
Profile photo: 400 x 400 pixels even if it displays at 200 x 200px.
Header photo: 1500 × 500 pixels.
In-stream photo: choose an image that is 1024 pixels wide, even if it displays at 440 x 220 in the stream.
Image sizes on Instagram
Instagram only lets you post square pictures. Even if this vintage format is now in vogue again, it can make matters a little more complicated when shooting pictures and creating images. Keep this in mind!
Profile image: 110 × 110 pixels (square photo)
Share photo: 1080 × 1080 pixels, even if it displays at 510 × 510 in the stream.
Preview photo on your Instagram account: 161 × 161 pixels
Image sizes on LinkedIn
LinkedIn is probably the social network least concerned with the visual aspect. Having said that, using the right image size on your company page is all-important if you want to project an excellent, professional image of your business!
Logo: 300 x 300 pixels; 4 MB maximum.
Business banner image: 646 x 220 pixels; 2 MB maximum.
Share image: 360 × 265 pixels.
Share link: 180 x 110 pixels.
For more on the image sizes to use on your preferred social media platform, refer to https://makeawebsitehub.com/social-media-image-sizes-cheat-sheet/. Over to you!