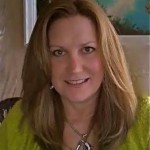 A restaurant's website is and should be one of the cornerstones of it's marketing strategy. Therefore, it is imperative that restaurants are constantly evaluating, optimizing and measuring performance. Establishing goals and monitoring key performance indicators, better known as KPIs, is the nuts and bolts of measuring performance and establishing a plan for improvement. Google Analytics provides a straightforward method and a superb dashboard for monitoring your restaurant website KPIs.
But before you start monitoring your restaurant website KPIs you should first decide what you want your website to accomplish. In other words, identify some areas in your business that you can improve by optimizing your website. For instance, increasing your reservations or online orders might be such a goal. With these in mind, you can start to monitor the KPIs that reflect the success or failure you have in reaching your goals.
So what restaurant website KPIs should you be monitoring in Google Analytics? Not unlike other businesses, restaurants should be monitoring 4 basic KPIs that reflect how many people visit their website, where they come from, how long they stay and what they do when they are there. Google Analytics gives you a custom dashboard through which to view these analytics that lets you organize the data in any way you like. Let's review these 4 important measures.
Restaurant Website KPIs – #1 Audience
There are several components to analyzing your audience, one of which is the number of sessions that have occurred in a given period of time. Sessions are defined as the number of times your site was visited within a period of time specified. However a visitor finds your site, what they do there and however long they stay, that group of actions defines a session. If one individual visits twice that counts as two sessions.
Unique visitors or users tell you how many individuals visited your site. It's an important distinction from sessions in your restaurant website KPIs because it's a clearer picture of your traffic numbers. In addition analyzing your audience by their location, demographics such as age and gender, and your new vs. returning visitors can help you determine if you are reaching your target audience and building traffic.
Restaurant Website KPIs – #2 Traffic Sources
Where your traffic comes from is an indicator of how well you own and are managing your digital footprint. If you are getting large numbers of traffic from organic search you need to focus on increasing your presence on social media, review sites like YELP, Tripadvisor or Zomato and business listing sites such as Google My Business. Local search is an important part of building sustainable traffic for restaurants so make sure you are focusing your efforts on shoring up your listings with good, consistent information that includes your website address.
Restaurant Website KPIs – #3 Session Duration
Session duration is one if the more important restaurant website KPIs to monitor especially if you have an online ordering system or take reservations through your website. Longer sessions can indicate problems or confusion with placing orders, making reservations or issues with navigation. On the other hand, sessions that are very short and do not result in the desired action may indicate site design issues or site response time problems. Bounce rate shows the percentage of time someone comes into the site then leaves immediately. If your bounce rate is high take a good look at your landing page. Is this what customers are looking for when they visit you?
Restaurant Website KPIs – #4 Conversions
Conversions are defined by activity on your website that ends in a desired result. Examples are an online order, reservation or perhaps signing up for your newsletter. Conversions are completely designated by you in Google Analytics and you must take the necessary steps that will enable Google to track the conversion. This means that a conversion code or tag must be placed on the confirmation page of your site. Whether you edit your own website or you have a website manager, it is an easy process. Google generates the code for you that is then placed on whatever page will verify the conversion. Tracking conversions is one of the most important restaurant website KPIs as it is a direct measure of your how successful you have been at accomplishing your goals.
Monitoring your restaurant website KPIs is an important part of optimizing it for success. Google Analytics, like most Google applications is intuitive and easy to use. Take advantage of this to keep your website working hard for you to keep your business growing.