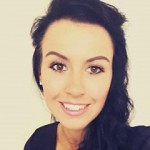 Chelsea Allenby
Chelsea Allenby is a Digital Marketer of 6 years and Managing Director of Allenby Digital Ltd, an online marketing agency she set-up in August 2015, specialising in social media and content marketing.
The very first of its kind, an event fully dedicated to brand and customer engagement within the foodservice. For two jam-packed days across the 14th and 15th of November 2017, a London event headed by Arena International will make an impact in the food and hospitality service.
Did you know that it costs seven times more to acquire a new customer than it does to keep one? The idea behind this new event is to help give companies the tools to find new customers, but also to retain them, in an ever-growing digital world. Whether that be through the implementation of loyalty apps or email marketing, it's all about increasing that interaction and engagement with your brand.
There is so much technology available in the industry right now, but much of it is not being utilised in the right way. Learn from some of the best in the industry and meet other director level delegates to discover new working practices.
Highlights of the Event:
You can expect to hear from leading industry speakers to learn which processes are working, and which tools and approaches are taking off in foodservice and hospitality right now. To name just a few of the line-up: Eric Partaker, CO-CEO of Chilango will be there to talk about how to give your brand personality and stand out from the competition.
Paolo Peretti, Managing Director of Vital Ingredients will also be speaking. He will be discussing the success of moving to a brand app in order to attract millennials. Followed by a live debate about club vs brand apps.
Marcin Koroweicki, Head of Systems at the Jamie Oliver Restaurant Group will be speaking. He will be discussing the topic of achieving streamlined interoperability to drive customer growth. Just from learning about these three speakers alone you can see how valuable and varied this two-day event is set to be. If you're interested you can see a full breakdown of all 20 leading speakers attending.
This event is not a trade-show, it is far more than that. It will be complemented by an extensive exhibition of the very best in cutting-edge solutions tailored for the foodservice. You can expect to discover new innovative tools within CRM, EPOS and data analytics.
What Can Restaurant Owners Gain From Attending?
Unlike trade-shows, this is a real opportunity to attend an event which is completely focused on branded customer engagement in foodservice. The calibre of delegates attending will be high, putting you in front of decision-makers at Director level. The first half of day one is centred around interactive networking sessions. Creating an environment to develop new and existing relationships in a different set-up to other events.
Your customers are becoming more digital with every passing year. Advancements in technology mean that there are more digital expectations put upon the food and hospitality service. To meet these expectations you must embrace change, be innovative and respond accordingly. The Brand and Customer Engagement in Foodservice Event is here to assist you with those missions.
The event is free to attend if you work in the food industry. Act quickly if you'd like to go because places are limited and interest has been high. This year's event will be held at the Montcalm London Marble Arch and you can find directions on their website.  If you are interested in attending this year's Brand & Customer Engagement in Foodservice 2017 event, register today & quote MK-BP1E.