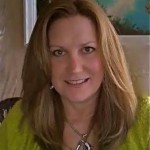 Recently you might have noticed that there has been a change to your restaurant's rankings in the local search results on Google. If you have you aren't the only one. The recent changes to search engine rankings have affected almost every business as Google has changed its latest local search algorithm with an update known as Google Possum.
Effective September 1st, 2016, Google Possum impacted the local search results for Google Maps, Google Places and the Map Pack, better known as the "3 Pack" (referring to the three listings that show on the search results in Google Maps) by the local SEO community. Google Possum is considered to be the largest update and the most impactful to local search results since the rollout of Google Pigeon in 2014. The true purpose behind the Google Possum update is believed to be an attempt to level the playing field for all businesses listed in the local search results and to eliminate duplicate listings that may be giving some businesses an unfair advantage. Prior to the update, businesses technically located outside of city limits, for example, were not included. While this update produces search results more inclusive and fair, it also means that local SEO has now become more competitive and complicated. Google Possum was designed to try to provide more accurate and fair search producing local SEO challenges in five specific areas.

Local SEO Challenge #1 – Location Of The Searcher
IP locations for desktop users and GPS locations for mobile users seem to determine search results. Distance and proximity are primary determinants and even slight changes in location will produce different results even while using the same search criteria. It is believed that the further your distance from the searcher, the lower you will appear in the search results.
Local SEO Challenge #2 – Keyword Variation Produces Different Results
Google Possum search results seem to depend more on the order of keywords than in previous search inquiries, especially in the Map Pack (the three listings that show on the search results in Google Maps). A different order of keywords will alter the local results. A big change.
Local SEO Challenge #3 – Business Location
Google Possum applied a filter that eliminated duplicate listings for businesses that were trying to cheat the system with multiple listings and helped to separate out businesses that were sharing an address or location such as doctors, dentists and law firms. These businesses will now show as a separate identity on Google Maps providing a more precise, accurate and fluid experience for the user.
Local SEO Challenge #4 – Proximity To City Limits
This is a huge change that will benefit a large amount of businesses outside of the city limits of many metropolitan areas. Previously, businesses outside the city limits had a low local ranking providing a competitive edge for those businesses inside the city limits. The magnitude of this change will be felt in every major metropolitan area where competition will be increased and playing fields will be leveled.
Local SEO Challenge  #5 – Two Algorithms for Local Search
With the Google Possum update it is now believed that there are two separate algorithms at work for local search. One is in local mapping (Google Maps). The other is the organic listings on Google search. For many businesses this will result in positive ranking gains but overall this will provide a much more competitive landscape.
What Now?
Google is constantly updating its algorithms and trying to improve the experience it provides to its users. Being more inclusive of businesses outside of metropolitan areas only provides a more price competitive atmosphere for consumers and gives all businesses a chance to compete on a more level playing field. That being said, all businesses, especially restaurants, should constantly monitor their place in the current local search results and take active local SEO measures to improve the rankings among their local listings to keep a strong competitive presence in their marketplace.