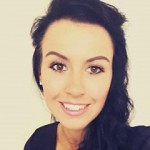 Chelsea Allenby
Chelsea Allenby is a Digital Marketer of 9 years and Managing Director of Allenby Digital Ltd, an online marketing agency she set-up in 2015, specialising in social media and content marketing. www.chelseamarketing.co.uk
It seems as though every month there is a new feature, tool or development in the world of social media. The truth is, there probably is!
One of the most exciting things about the digital space is that it's constantly changing and evolving. Using Instagram Stories for your restaurant is one more way for you to reach and engage with customers.
What Is An Instagram Story?
An Instagram story is a 24-hour display of photos and/or video clips taken throughout the day. Just like Snapchat, these stories disappear after 24 hours. Instagram stories have risen to popularity on the mobile app, despite criticism that it was simply copying the concept from Snapchat.
One of the major advantages of using Instagram stories is that you probably already have an existing follower base. Building your fan base on Instagram is currently much easier than it is on Snapchat. Why? Just like Twitter, you can follow other people first to attract them to your restaurant's account. Of course, Snapchat has benefits over Instagram too; it's just useful to identify what works best for your business.
A common misconception is that once you've posted something great on your Snapchat or Instagram story, you've lost that content and it can never be used again. Both videos and images can be saved directly from your story, enabling you to use the best parts in other areas of your social media if you desire.
How To Create An Instagram Story
It's very simple to create a story. Once you're logged in to Instagram, head over to your newsfeed area using the 'home' button. At the top of your newsfeed, you will see a number of circle icons. These are the stories of the people you follow and you can click to view them. In the top left-hand corner you will see your own icon with a small plus symbol, here is where you begin the story.
Then simply snap or video away before submitting the finished product to your story.
Build Better Customer Relationships
Connecting with a brand on social media isn't like connecting with a friend, but real-time stories of this nature help to bridge that gap. They make customers feel included in the day-to-day activities that go on behind-the-scenes. When someone visits your restaurant, they are seated, they meet their individual waiter and see only the food they order. Their experience is limited to their choices and the 'luck of the draw'. The table they sit at and the waiter/waitress they receive is all dependent. Using Instagram stories you can widen that exposure. Encourage your staff to share parts of their day; the chefs cooking in the kitchen, customer birthday celebrations, the staff working together etc. Social media gives you the tools to share more of your organisational culture, values and activities, and in doing so, build better customer relationships.
Use Instagram Stories As a Hook
Instagram recently added a new feature to their stories, enabling links to be added so that viewers can swipe up to learn more about a particular image or video clip. This feature was originally rolled out to verified (blue tick) accounts only, but over time it will be available to everyone. When you see the 'link icon' at the top of your story, this means the feature has been rolled out to your account. If you're sharing a video of a dish being cooked by your chef, you could link directly to the item on your menu. There is plenty of scope to utilise this feature as a hook to draw in traffic to a desired location.
Don't try and commit to creating an Instagram story for your restaurant every single day, especially if resources are low. Once or twice a week is a good way to stay fresh in the minds of your Instagram followers, on top of your usual syndication. Of course, if you have a very large busy restaurant in a tourist location or somewhere similar, use this to your advantage and post more frequently. Remember, if you're struggling, simply share things that your customers wouldn't normally get to see.