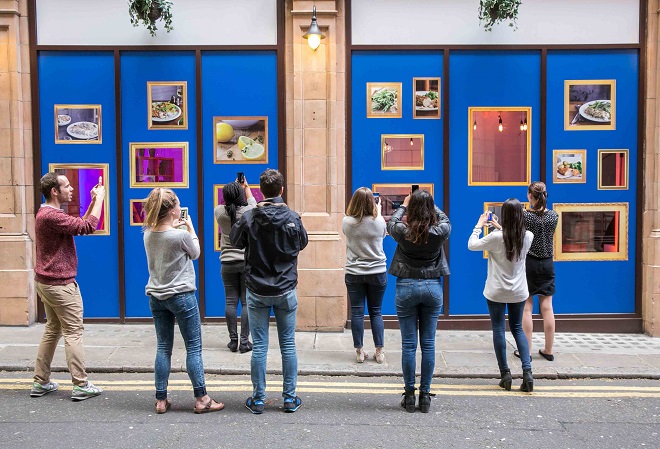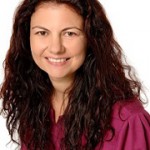 Erika Silva Aguilera
Erika Silva Aguilera est consultante et professeur spécialisée en restauration.
The Internet and all its resulting innovations have an impact not only on your restaurant, but also on the way customers consume: applications, Google Glass, social media, online ordering… Here are 8 ways in which new technologies are powering a revolution in the restaurant industry.
The Internet has completely transformed our consumption habits. Restaurants must thus do all they can to leverage this communication phenomenon 2.0 in order to attract connected people, establish a new base of customers and foster their loyalty.
As a restaurant manager, you are confronted with this phenomenon each and every day. Let's take a closer look at how the Internet — and all its derivative transformations — have radically and definitively changed the way in which your customers and prospects actually consume.
1. The customer's behaviour has changed even before coming to the restaurant
Before, customers used to choose a restaurant by checking out the small ads published in magazines and newspapers, or by going on recommendations from friends and family. Today, it would be difficult to imagine not being able to:
Find a restaurant on the Internet
Consult other customers' comments
Compare existing offers
For all these reasons, restaurants must pay attention to:
Their online presence by optimizing their profiles on social media platforms and opinion sites
Their own website
Their e-reputation
2. Customers like visiting public opinion websites to gain an initial idea of your restaurant
Today, word-of-mouth is no longer enough to allow your prospects to gain an initial opinion on your restaurant. Your customers now take the time to consult the opinions of people they don't even know on opinion websites such as TripAdvisor, Yelp, Square Meals or London Eating.
All of these opinions shape your e-reputation.
Many restaurant managers would agree that their e-reputation has an effect on their revenue. Consequently, it is essential for you to carefully monitor your e-reputation, especially as the increasing number of online opinion sites bring with them positive, negative or even false opinions (the latter by competitors or false customers).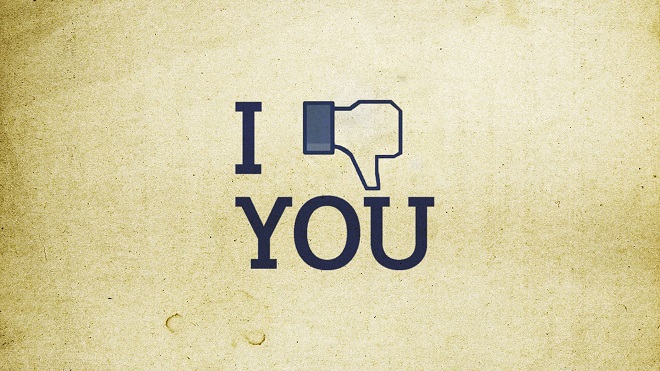 In this respect, the law merely condemns those who give false opinions (even if positive), but does nothing to condemn the sites that host these opinions without checking their authenticity. Until fraud control becomes adapted (notably by training and hiring controllers specialized in digital control), you have no choice other than to:
Frequently monitor opinions posted concerning your establishment.
Reply to most of these opinions (this may allow you to unmask a false customer, or even a competitor…).
Encourage your loyal customers to post their opinions on these sites.
Endeavour to make sure that your customers leave your restaurant satisfied and ready to talk positively about you.
Bear in mind that you can find many advice and guides on the Internet regarding e-reputation management, or some consulting firms specialized in improving your e-reputation like Ignyite.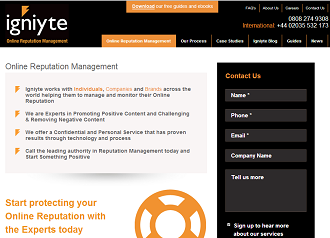 3. Nowhere without my mobile
Does this turn of phrase surprise you? Given that our mobile phones now follow us everywhere we go, restaurants cannot go against this new established order.
Even if some establishments forbid customers from taking photos of their dishes, or demand or encourage their customers to switch off their mobile phones, restaurants must make the best of this situation and encourage their customers to enjoy their meal and their mobile at the same time.
Daisuke Nagatomo & Jan Minnie thus invented the Miso Soup Design "anti-loneliness bowl" to simplify customers' mobile phone use while eating out alone. It consists of a bowl that incorporates a slot designed to hold a smart phone so that the customer is never alone when eating! Initially designed for miso soup, it's easy to imagine similar devices for other dishes such as salads, pasta or desserts.
 4. Screens are now increasingly present in restaurants
The screens that can now be seen in restaurants are not only there to attract customers, they may also be used to take orders or even display menus or wine lists.
For example, the Carmel coffee & wine bar in Florida makes extensive use of iPads — in the dining area, the kitchen and the offices. In the restaurant owner's view, these tablets help to perform certain functions more quickly, more simply and more interactively, whether it be allowing customers to choose, taking orders, or even preparing dishes.
The Maison Leblanc restaurant in Belgium also allows its customers to consult the menu on an iPad. The idea is to allow them to better see the dishes offered. At the same time, the restaurant can update its menus more frequently and more easily, without any printing costs.
For this restaurant, installed in the former workshops of a butcher who continues to work there, the iPad represents a transition from the past to the future, effectively bringing the establishment a modern, technological and aesthetic touch.
Manager Mr. Leblanc has also developed a dedicated app to allow customers to better choose their dishes, and staff to continue taking orders. Finally, at the end of their meal, customers can — if they wish — use the tablets once more to leave an opinion which can be shared directly on Facebook and Twitter.
Certain traditional restaurants assert that the use of tablets in their restaurant helps boost wine sales. The famous Bone's steakhouse in Atlanta in the United States thus saw an 11% increase in its wine sales (it lists over 1,000 references) just two weeks after deploying iPads.
The reason behind this success ties in with the fact that tablets give customers access to detailed information and numerous comments for each wine, thereby helping them to acquire knowledge and make the best possible choice.
5. Social media: allowing your customers to become your restaurant's ambassadors
Today, any customer equipped with a smart phone can become a restaurant's spokesperson. Remember, customers are always on the lookout for new places and new dishes, and often post them on social networks to show their friends where — and what — they are eating. While some of us may find it over the top to see customers taking photos of anything and everything, we have to try to look at this phenomenon from a different angle and see it as a unique opportunity for promoting our institutions and our brands via hundreds of "walls" and "profiles" on social media platforms such as Facebook, Twitter, Pinterest, Flickr, Tumblr or Instagram.
The figures for the culinary or gastronomic photography phenomenon are impressive. For each of the following hashtags, Instagram alone accounts for:
26 million photos with #foodporn
100 million photos with #food
23 million photos with #instafood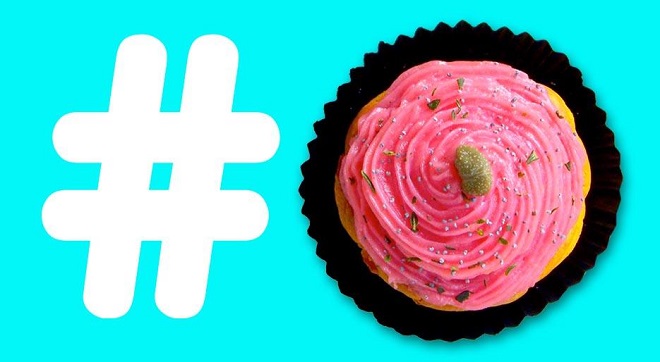 Using Instagram hashtags, your customers become amateur photographers and potential ambassadors for your brand.
6. New flourishing business models
The Internet brings restaurant managers new opportunities, notably by enabling them to broaden their field of action to embrace new business models. Certain external tools can help you increase your sales, optimize your available space and improve your revenue on what would otherwise be "bad days".
Takeaway sales are booming, in particular as a result of our hyperactive, ever-more-mobile lifestyles. Some companies have built their success on these new modes of consumption. This is the case with Just Eat (a platform that hooks up restaurants and customers) or LivePepper (an e-commerce solution dedicated exclusively to restaurants & catering). These new business models have lots to offer, especially concerning your online presence and global visibility!
Another way to benefit from changes resulting from the emergence of these new technologies is to optimize your restaurant's profitability by improving its occupancy rate thanks to firms that help you to fill your establishment's seats. In France, the leading online reservation service provider is LaFourchette.com, followed by others such as TableOnline.fr or Restobooking.com.
As well as bringing people on both sides of the equation together, there can be no doubt that the Internet engenders and facilitates new business opportunities for restaurants that seek a reliable ally capable of helping them reach consumers who are used to searching for restaurants on the net.
7. Applications for cooking at home
Whether for beginner or experienced cooks, cooking at home has become increasingly easy thanks to thousands of cooking apps, to say nothing of recipe sites such as Marmiton.org or Epicurious.com.
While these sites are already highly innovatory, the Souschef application goes one step further, and could well have a more far-reaching impact. Developed by Harvard Business School students, it is the world's first cooking application for Google Glasses. Cooking becomes child's play: a voice calmly guides you through each recipe step by step, with images for each step. It could prove to be highly useful both for personal and professional use. In fact, it is quite possible that in a few years' time, chefs will use this type of technology, in particular as part of their ongoing training…
8. A revolution in terms of payment methods
Mobile or tablet apps now allow you not only to order your meals, but also to pay the bill.
Some fairly revolutionary phenomena have been spotted on the radar such as the London pop-up restaurant Tea Picture House, which allows its customers to settle their bill by uploading photos of their dishes on Instagram, Twitter or Facebook using the #BirdsEyeInspirations hashtag.
The strategy consists in asking customers to use their smartphone to take pictures based on the advice of foodie instagrammer Marte Marie, and then upload them to the social media platforms. With this marketing device — well researched and well executed, the restaurant has become the first in the world to accept a photo as a means of payment.
It is quite amazing to see how the Internet has revolutionized the way we eat, cook, find a restaurant and pay a bill… and it is only the beginning!
What do you think about these revolutions? Do you welcome these technologies in our kitchens and restaurants, or would you rather keep them at bay?