Twizoo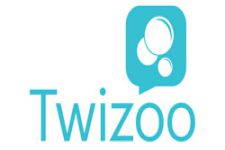 Address
145-157 St John Street

EC1V 4PW

London
Contact
Company
Twizoo is a tech company that analyses Twitter buzz to help users find the best restaurants and bars. It offers an app which helps to find the best restaurants and pubs, all based on what real people say on Twitter.
The app requires an iOS 7 or Android Kitkat.
Product and Services
Twizoo features:
A consumer app, with feedback about restaurants and bars that come from real persons.
The opportunity to expand their existing Twitter reach to Twizoo users by automatically promoting their Tweets in the app.
Info List
Keywords