National Restaurant Awards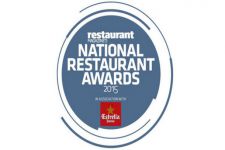 Address
William Reed Business Media

Broadfield Park

RH11 9RT

Crawley
Contact
Company
The National Restaurant Awards are the results of the votes of 150 industry experts, spread across all regions of the UK. The National Restaurant Awards also features Restaurant magazine, which provides insightful business advice, product innovations for food, drink and wine, equipment and technology, trend analysis, as well as profiles of the industry's biggest names.
Product and Services
The academy of voters is made up of chefs, restaurateurs, food writers and critics and other food experts and gastronomes. Any type of restaurant in any UK location, serving any cuisine in any style is potentially eligible for inclusion in the list. Restaurant magazine simply add up the votes to create the list. In the event of a tied number of votes, the preference 'weighting' comes into play.
Info List
Keywords