Meals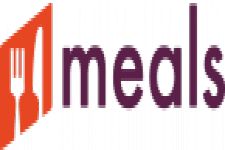 Address
33 Victoria Street

BS1 6AS

Bristol
Company
Meals.co.uk has built an on-demand ordering and fulfilment platform for meal delivery from best-rated local restaurants to final customers.
Product and Services
Meals.co.uk app connects restaurants to an integrated discovery, ordering and fulfilment platform and a hyper-local delivery infrastructure.
Meals.co.uk works exclusively with local restaurants who don't have a delivery service, allowing them to expand their offering beyond their physical locations and generate additional revenue without the associated cost of maintaining delivery fleet of their own.
Soon to launch a game-changing app clients to interact with the restaurant's and the person in charge of delivery.
Info List
Keywords