Just Eat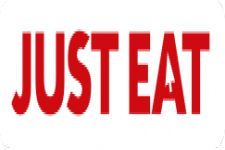 Address
Imperial Place (IP4)

Maxwell Road

WD6 1JN

Borehamwood
Contact
Company
JUST EAT is an online takeaway ordering service, operating in 13 countries around the globe.
The platform allows customers to search for their favorite local take away restaurants, to place orders online, and to choose from pick-up or delivery options.
Product and Services
Just Eat offers to restaurants to:
List menu
Process orders
Accept cash or card payments from customers
Track data (sales, customer reviews…)
A personalized support: restaurant support, local business support, customer care
Orders are transferred in real-time to the restaurant via systems developed by Just Eat Technology teams. Just Eat provides restaurant partners with techology (Apple Watch, JCT boxes).
Info List
Website: just-eat.co.uk
Year founded: 2001
Other cities: Mechelen (belgium) / Toronto (Canada) / Paris (France) / Bangalore (India) / Dublin (Irland) / Milan (Italy) / Utrecht (Netherlands) / Oslo (Norway) / København (Denmark) / Madrid (Spain) / Zürich (Switzerland)
Keywords